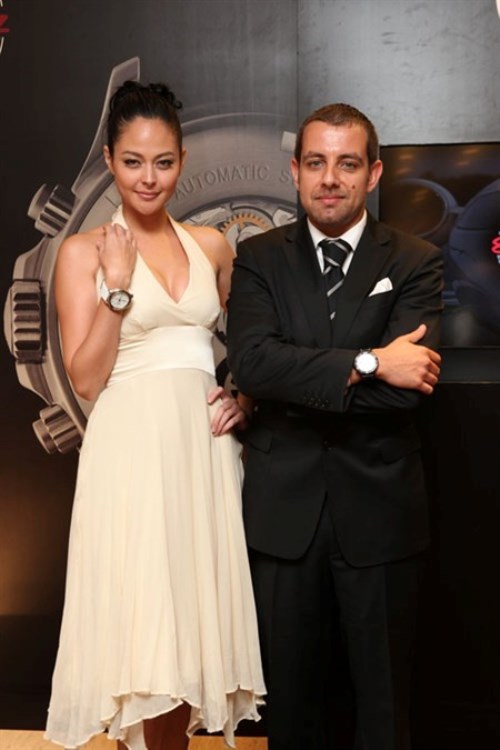 Renowned for its large format, self-winding instruments, Swiss watch manufacturer Ernst Benz has announced its presence at the Elegant Watch & Jewellery boutique in Central, Hong Kong.
Leonid Khankin, Managing and Creative Director of Ernst Benz, said at the media event on August 19, 2011: "We are delighted to have the chance to collaborate with Elegant Watch & Jewellery, and to introduce the legendary Ernst Benz to the watch enthusiasts in Hong Kong and China.
"Ernst Benz is determined to excel in developing and manufacturing timepieces made in the time-honoured tradition of aviation timekeepers and the fine art of watchmaking. With exceptional aesthetics, technical quality, and superior precision, Benz's watches have always been a favorite among watch-lovers and the brand will continue to offer amazing enjoyment to discerning watch-lovers and connoisseurs."
Various watch collections, including the ChronoLunar and the ChronoDiver, are now available at Elegant Watch and Jewellery.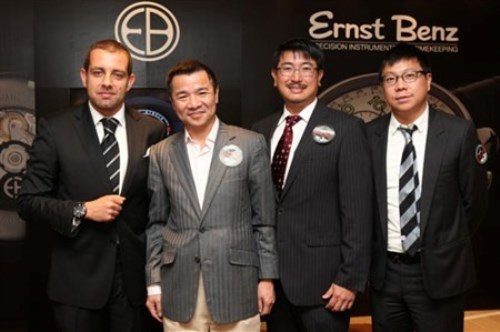 Leonid Khankin, Zhang Yu Ping (Chairman of Xinyu Hengdeli Holdings Limited)
, Michael Young, Robert Tran (Directors of Ernst Benz – Asia Pacific)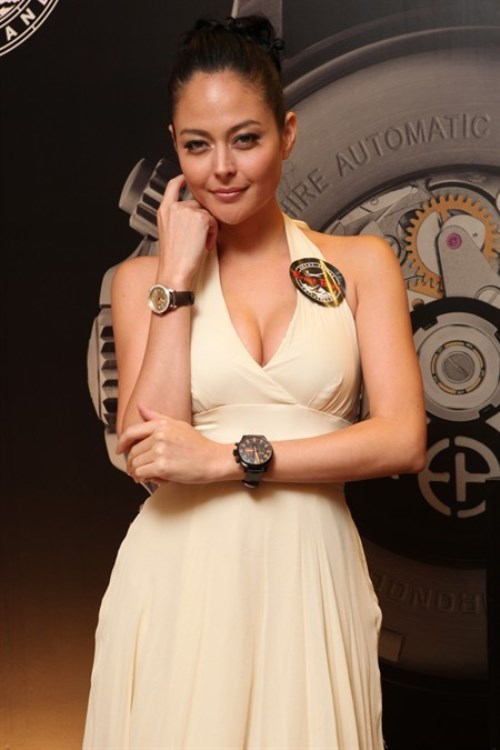 Jocelyn Luko