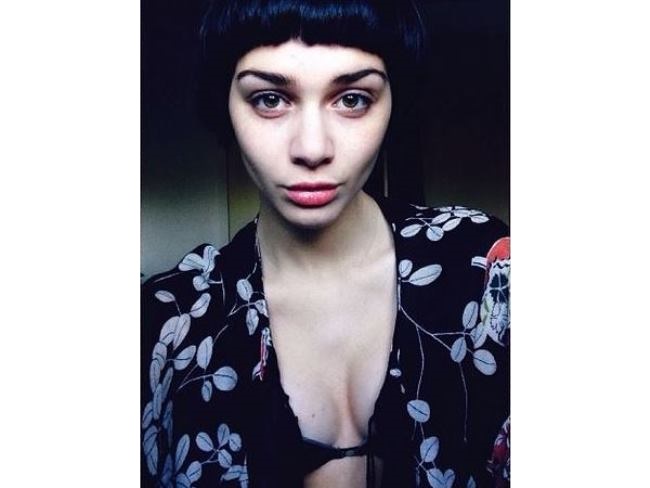 Fashion photographer Terry Richardson faces another accusation of sexual harassment from a model, though his rep said this claim, like past allegations, is false.
On Sunday, British model Emma Appleton shared a supposed message from the photographer, who said he would get her on the pages of America's fashion bible, Vogue, in exchange for sex.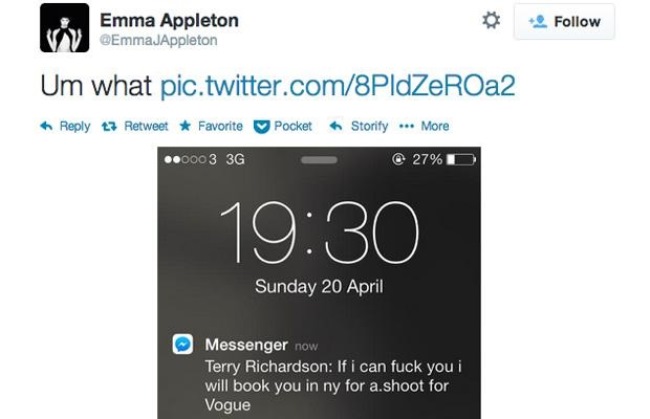 Terry Richardson has another accusation of sexual harassment from British model Emma Appleton who claimed he would get her in Vogue for sex, though his rep denied her allegation.
(Photo: Screenshot/Twitter)
"If i can f*** you i will book you in ny for a.shoot for Vogue," Richardson's message said, according to Appleton.
Emma Appleton, who is represented by D1 models and is listed among "D1's to Watch," is a 5-foot-11 brunette.
Her age is not listed on D1, but Model-Fair.com wrote she has been modeling for "five years consecutively" in London.
More photos of Emma Appleton via her Instagram below: