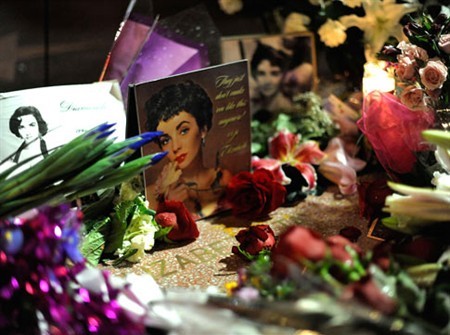 Celebrated screen siren Elizabeth Taylor, who passed away March 23 of congestive heart failure, was laid to rest in style at the Forest Lawn Cemetery in Glendale, California, near her longtime friend Michael Jackson.
In typical wry humor, the actress requested that her funeral be delayed by fifteen minutes. Her spokeswoman said she 'wanted to be late to her own funeral'. She was interred in an $11,000 mahogany, red velvet-lined casket that was blanketed in her favorite violets, gardenias and lily of the valley.
The private service was attended by four dozen relatives and close friends, and included a poem reading by friend and actor Colin Firth. A public memorial service will be announced at a later date.
(Source: Reuters.com)