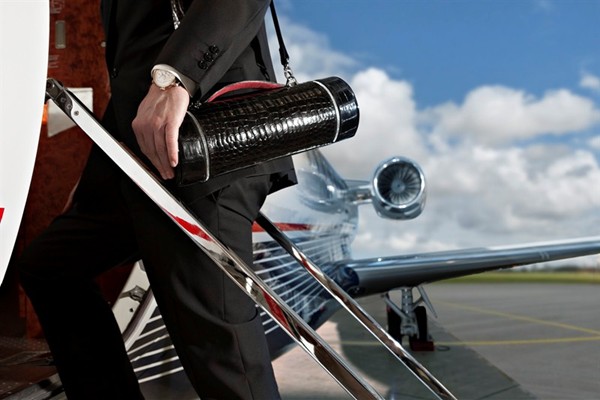 If you're packing for your year-end retreat, may we suggest the appropriately named Guardian, a nifty and very beautiful travel safe by German manufacture Döttling.
The Guardian allows you to stash away up to six watches, with additional compartments for jewelry, cash and other accoutrements. Thoughtfully designed, it comes with a user-friendly shoulder strap and carrying handle.
Lots of high-tech features ensure your valuables stay safe: the inner core is made from shock-absorbing carbide, while the circular lid looks and functions like a safe door, with a three-digit key lock for an additional layer of security.
Most impressive is the Guardian's embedded GPS tracking device, which allows you to pinpoint the location of your safe anywhere around the world, should it be snatched out of your gloved hands.
Stylish to boot, customization options include an array of skins and materials for the outer. Get yours at €12,000 for the version in calfskin, although we are partial to the gorgeous crocodile specimen.
You can get yours at Malmaison by The Hour Glass in Singapore.