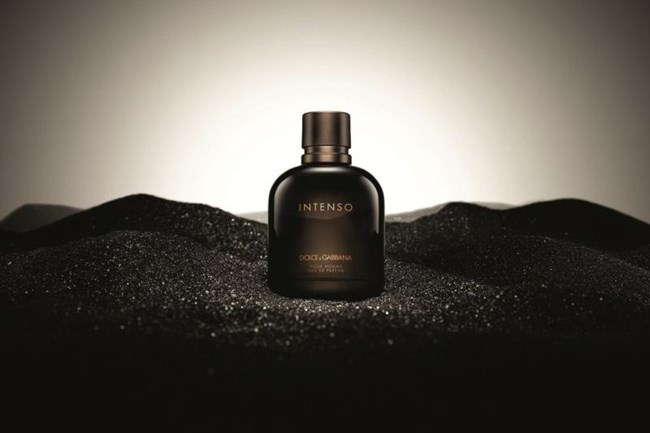 Twenty years have passed since the launch of Pour Homme, Dolce & Gabbana's first male fragrance and the personification of the Dolce & Gabbana man through a fragrance. Now Domenico Dolce and Stefano Gabbana present a modern reinterpretation of this man, accentuating his character and depth with the new fragrance, Intenso.
Intenso is pure instinct, the power of an emotion that is freely expressed. It is the force of a determined man, with a heart that is rooted in tradition, yet revels in the modern world. Intenso is a woody aromatic fragrance that opens with luminous Aquatic notes and green accents of Basil and Lavender. Its profound appeal is defined by a brand new discovery in the olfactory world – the Moepel accord, which has been re-created from the flowers and leaves of the Milkwood tree using head-space technology. The Moepel accord gives the signature and character to the heart and base, enveloping it with luxurious floral, balsamic, and honey accents. Intensity and strength come from the profound combination Labdanum, Sandalwood and Cypress.
"Sincerity is the key of the Dolce&Gabbana man's elegance. He's strong, yet he is also able to reveal his frailties. He is handsome, modern and full of life, just like Intenso, the fragrance that we dedicate to him." said Domenico Dolce and Stefano Gabbana.