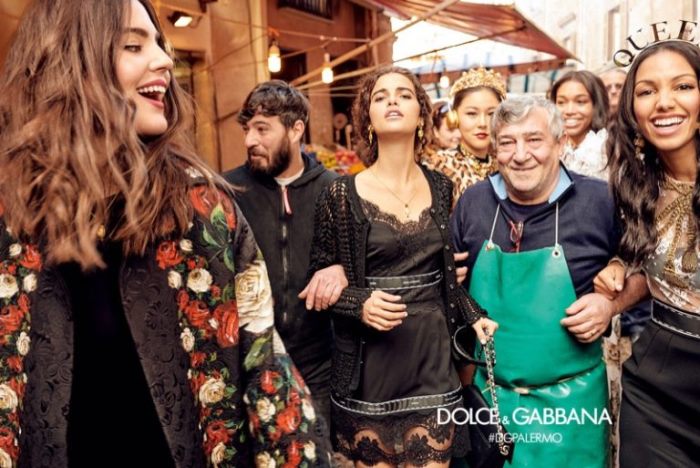 Dolce & Gabbana unveils its fall-winter 2017 campaign
Italian fashion brand Dolce & Gabbana continues its focus on Millennials with the release of its fall-winter 2017 campaign. Photographed on location in Palermo, the images were captured by Luca and Alessandro Morelli.
A cast full of celebrity kids and models includes Corinne Foxx, Chiara Scelsi, Natasha Lau, Olympia of Greece, Sonia Ben Ammar, Lori Harvey and Amelia Windsor. The advertisements spotlight new season styles such as delicate lace, leopard print and floral patterns. Discover more from Dolce & Gabbana's fall advertisements below.
————————————————————————–
DOLCE & GABBANA FALL/WINTER 2017 CAMPAIGN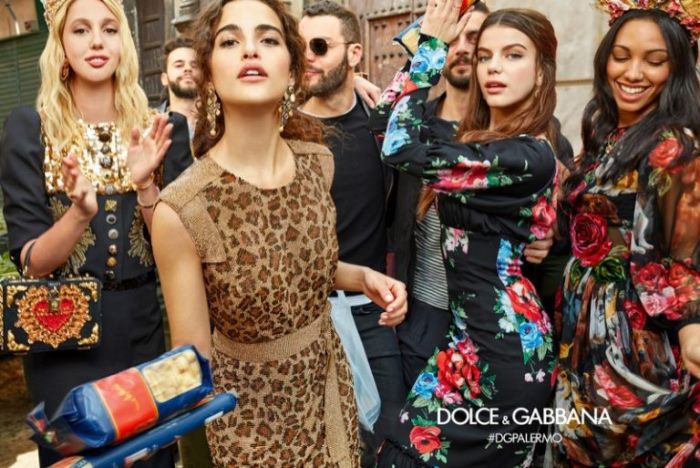 Olympia of Greece, Chiara Scelsi, Sonia Ben Ammar and Corinne Foxx appear in Dolce & Gabbana's fall-winter 2017 campaign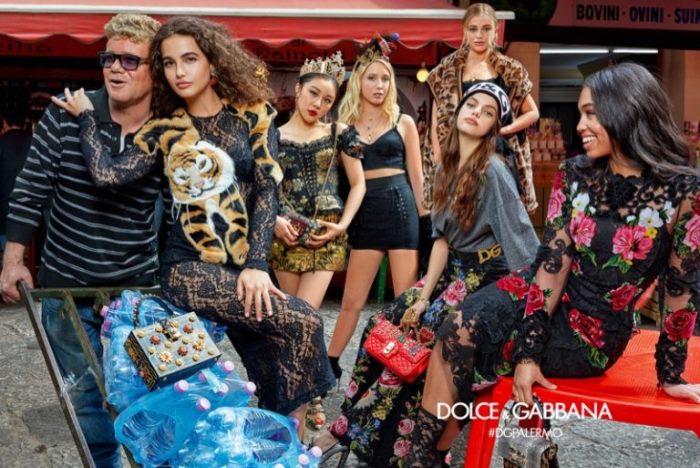 Chiara Scelsi, Natasha Lau, Olympia of Greece, Amelia Windsor, Sonia Ben Ammar and Lori Harvey star in Dolce & Gabbana's fall-winter 2017 campaign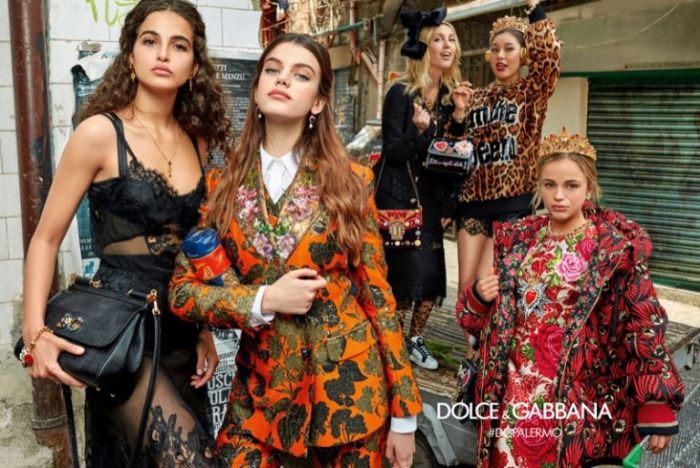 An image from Dolce & Gabbana's fall 2017 advertising campaign
Alessandra Gracia stars in Dolce & Gabbana's fall-winter 2017 campaign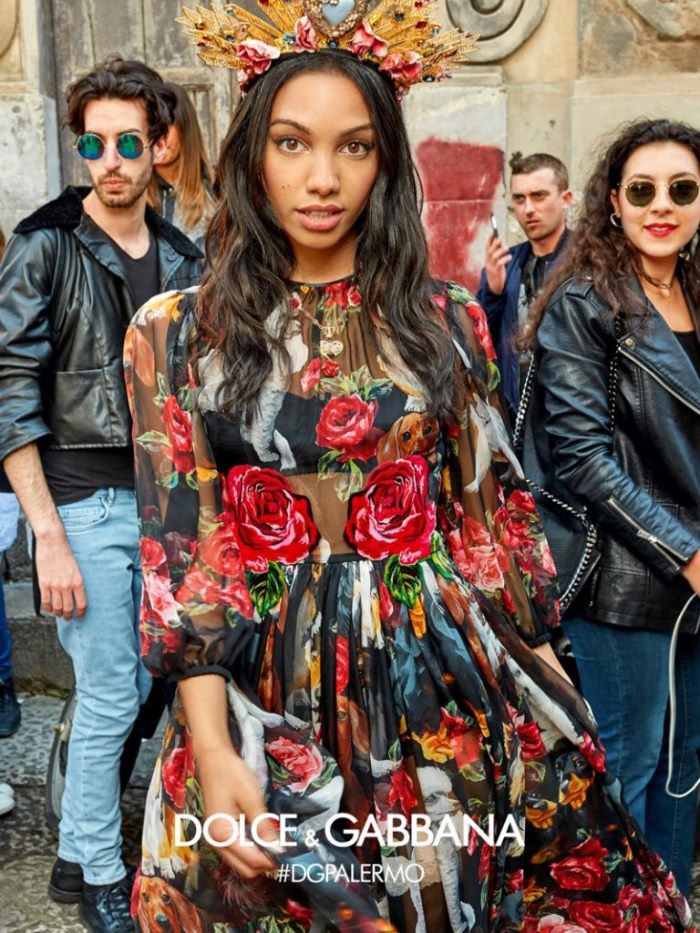 Corinne Foxx stars in Dolce & Gabbana's fall-winter 2017 campaign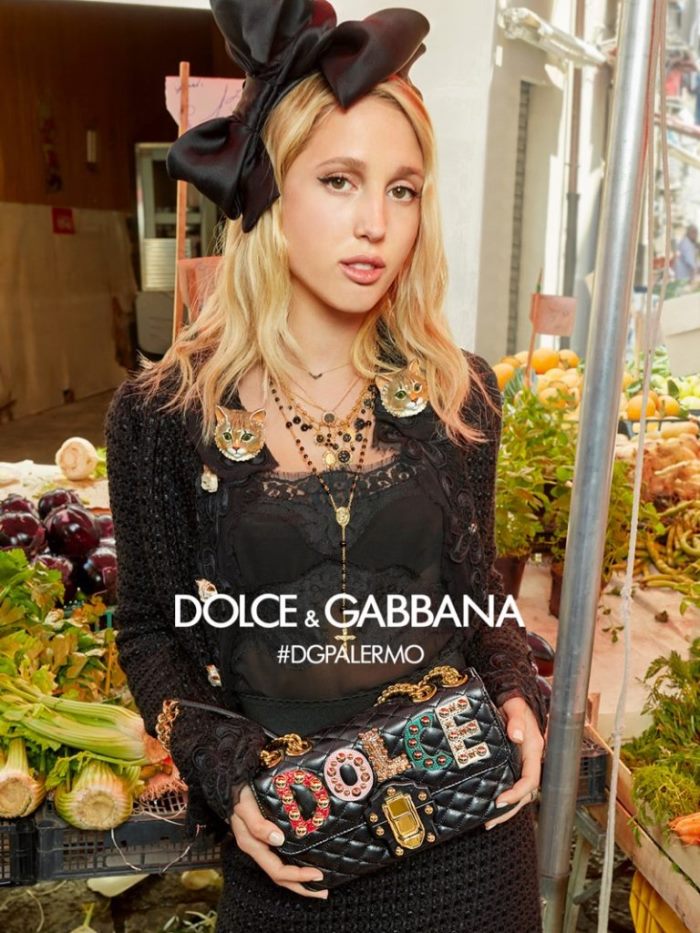 Olympia of Greece stars in Dolce & Gabbana's fall-winter 2017 campaign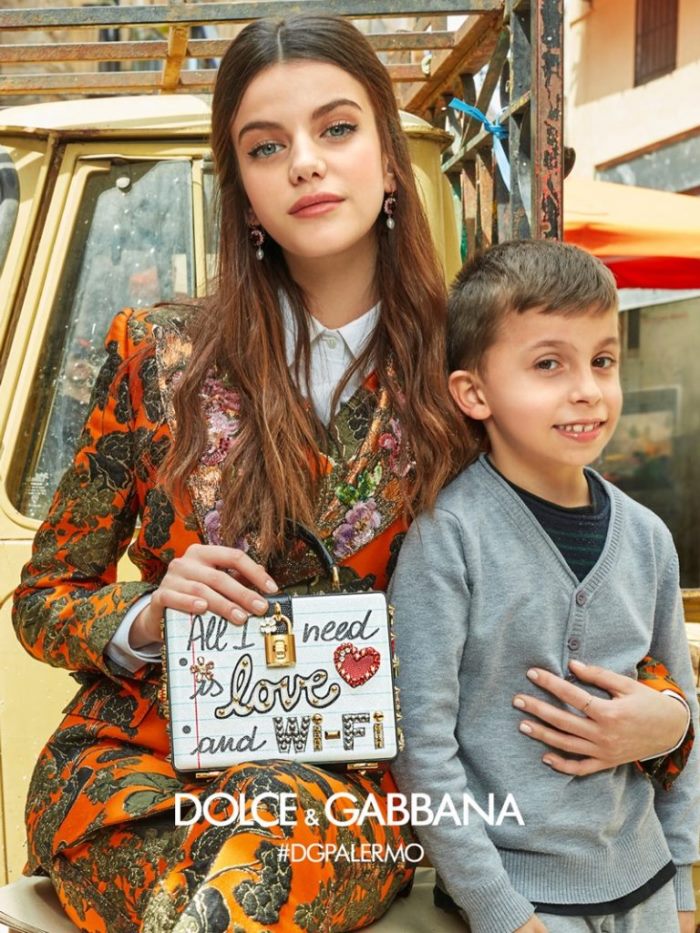 Sonia Ben Ammar fronts Dolce & Gabbana's fall-winter 2017 campaign