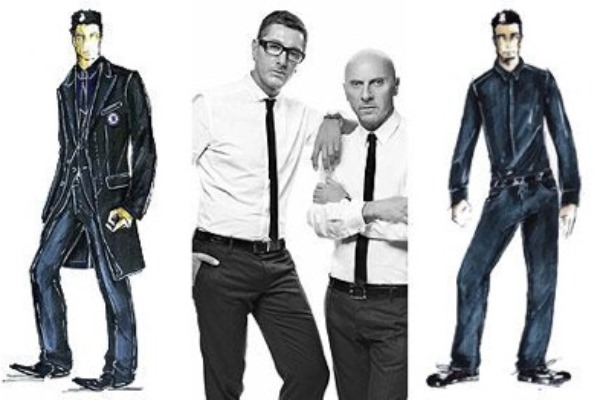 The intimacy between luxury and football, a sport long kept at arms length by the luxury industry, continues to grow, a point confirmed by Dolce & Gabbana's recent announcement they will design suits for the Chelsea football team.
Hublot recently became FIFA's official timekeeper, Louis Vuitton designed a travel case for the World Cup trophy, and now its Dolce & Gabbana's turn to make strides in the sport. Whilst some may argue the brand already dresses AC Milan & Italy, this move still represents a significant leap for the brand because they have no affiliation with Chelsea. Domenico Dolce's domestic team is AC Milan (he never misses a home game) while Italy of course is the pair's home country. The new working relationship is not motivated by personal fanhood.
Aside from the clothing (sketches pictured) the pair will also oversee the styling of several refurbishments due to occur within Chelsea's stadium
Under the deal the Chelsea players and their Italian manager (former AC Milan coach Carlo Ancelotti) will wear blue suits – the club's colour – with two-button jackets and blue jacquard ties.
(Source: reuters)