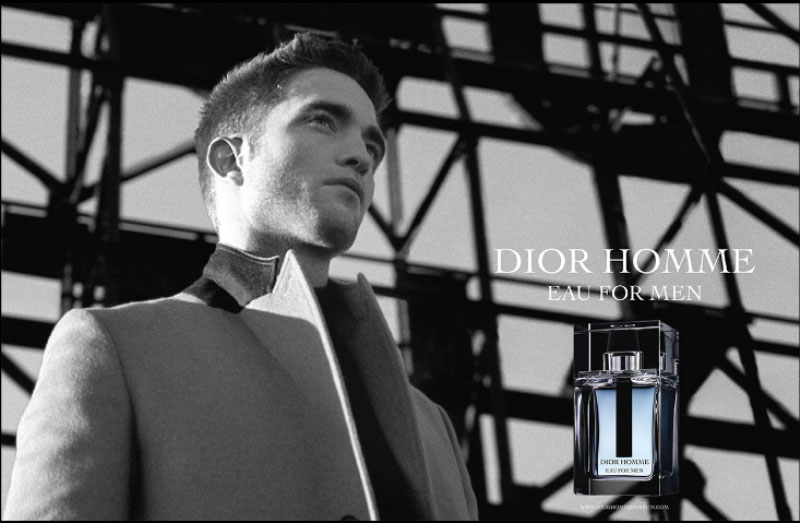 Christian Dior has launched Dior Homme Eau for Men, a new flanker to 2005′s Dior Homme.
An original composition with an eau-so-clear freshness that immediately invites. A surprising new harmony that maintains the signature sophisticated Iris notes of the 
very first Dior Homme fragrance, created in 2005.  A masculine Iris. The subtle shock of opposites attracting.
Today, new Eau for Men exudes urban chic and casual charm. A new Dior Homme that seduces with an immediacy both fresh and woody, leaving a
sharp impression. Present yet not ostentatious … it exists, decidedly different. A new composition that stands out as strikingly manifold, as diverse as the man who
wears it. Dior Homme Eau for Men is a lesson in modern elegance.
"Dior Homme eschews every masculine cliché. It explores a new virility, immediate yet complex." – François Demachy
Notes include:
– HEAD:  Calabrian Bergamot , Moroccan Grapefruit , Crimean Coriander
– HEART:  Tuscan Iris Absolute
– BASE : Virginia Cedar Wood
François Demachy, Dior Perfumer-Creator, designed new Dior Homme Eau for Men with the idea of an effortlessly elegant, urban allure in mind.
"Eau for Men is a fresh yet directly masculine fragrance, its immediacy is its soul."  – François Demachy
Dior Homme Eau for men has a strong sharp opening, using an incisive note of grapefruit as its immediate hook. Its confident and spontaneous charm comes next, from a blend of spicy, aromatic Coriander with Calabrian Bergamot, for a combination that instantly invites you to follow. The heart then unfolds with the elegant floral masculinity of the sexy Tuscan Iris. An edgy, woody, amber base spreads with strength, leaving in its path the promise of its beautiful intensity. A composition that first appeals and seduces with fiery freshness, then draws the shape of a resolute, elegant masculinity.
The face of the ad campaign is actor Robert Pattinson. Dior Homme Eau for Men can be found now at Macy's, in 50 and 100 ml Eau de Toilette.