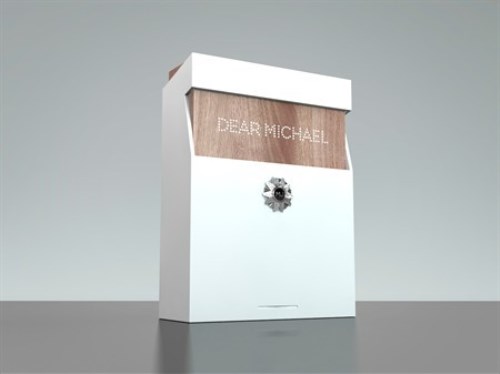 "Dear Michael", a Swarovski-encrusted Michael Jackson commemorative coffee-table book, touted breathlessly by its publishers as a "monument of historic proportions", may just be the thing to get for your pal who knows all the moves from Thriller.
At first glance, this ostentatious compendium – the cover features a portrait of Michael composed from over 3,000 Swarovski crystals; the outer case made of Alpine White engineered stone; an inner case of sweet-scented walnut; topped off with a numbered Medal of Honour featuring Michael's initials – may seem like a cynical ploy to leverage on the death of one of the world's biggest superstars, but as it turns out, this book was conceptualized and written largely by over 2,000 MJ fans.
"We offer fans a platform to share their personal story about Michael Jackson in a revolutionary publication – an absolutely stunning stage for them to shine on," says Marisa Garau, co-founder of Bungalow Publishing. "Their names will forever be connected with Michael within this written monument, something that has never been done before in the history of book publishing."
"Dear Michael": tacky excess or precious heirloom? Like the circumstances behind Michael's death, the jury is still out on this one.