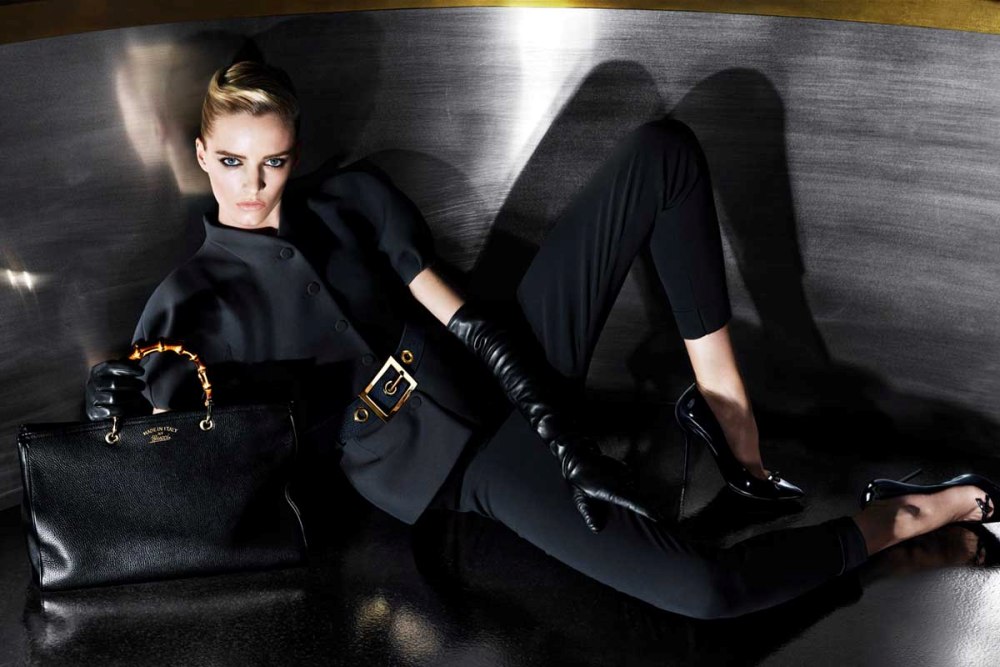 Elegance, drama and refinement dominate the latest ads shot by Mert & Marcus. The dark background perfectly illustrates designer's Frida Giannini view of the new line: "This is a contemporary femme fatale who relishes her own dark mood."
The glamorous era of the '50s is properly reflected through gorgeous alternatives in bold tones which are sure to make a strong statement every single time. The entire 'femme fatale' allure is even more better emphasized in the new Gucci ads than it was on the runways. It just goes to show how important the attitude is.
Despite its edgy allure, even those who aren't interested in overly modern pieces will find interesting alternatives since classiness is the dominant characteristic of the new collection.