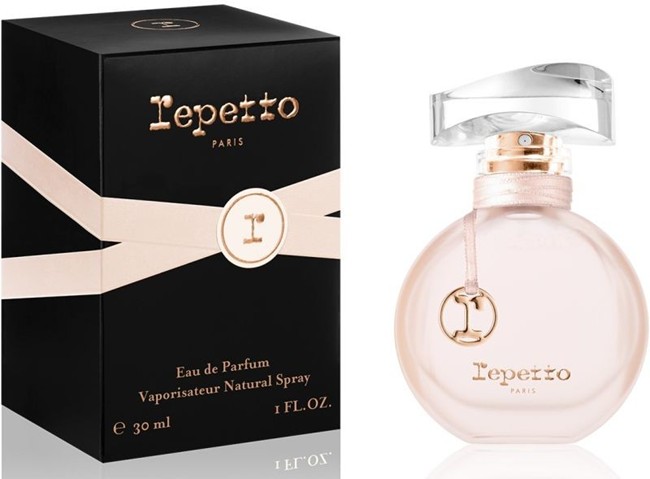 Repetto has launched its latest fragrance, the Repetto Eau de Parfum. After giving rise to a veritable addiction when it launched its very first Eau de Toilette last year, the authority in dance now opens the second act of its scented story with Repetto Eau de Parfum, an even more sensual and carnal variation. Captured in a round bottle with a chiseled profile recalling a whirlwind of arabesques, the fruity floral fragrance is a must-have item.
As the heiress of the original fragrance, this new creation expresses an even more intense femininity. Like the Eau de Toilette, the Eau de Parfum was composed by perfume designer Olivier Polge, reinforcing the bond between the two signatures. While the Eau de Toilette illustrates a dancer's grace, the elegance of her presence, the powdery pink of her toe shoes and the flowing movement of an adagio, the Eau de Parfum was inspired by a gala evening, conveying a concentrate of emotions like those a prima ballerina feels just before the start of a ballet.
Olivier Polge has kept the sensitive soul of the original formula, a refined, elegant and modern rose softened by comforting vanilla bean, refreshed by crispy pear and a cherry blossom harmony. In the Eau de Parfum, pear is replaced by an even juicier plum top note. We recognize the powdery effect of cherry blossom, which gives a velvety, almond-like aspect to the middle note. Petal after petal, the rose opens on skin and mixes with the scent of orange blossom. But the base notes are the ones which lead this perfume to the oriental family of scents, also known as the ambers. Along with the refined patchouli which permeates the fragrance, Olivier Polge has elaborated an amber elixir, for a blend of addictive, luscious notes. In the center of this elixir, vanilla pulses with unexpected intensity.