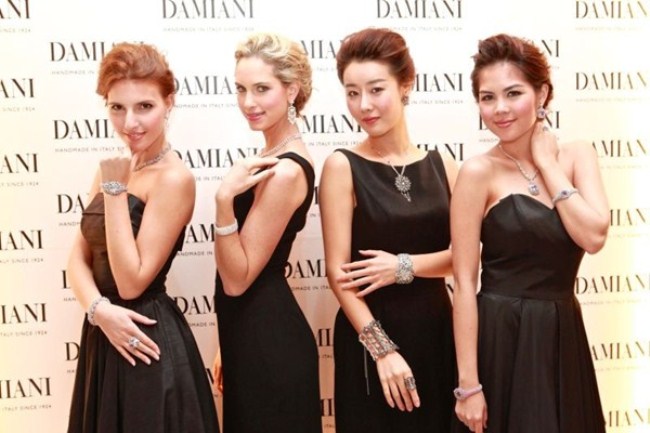 Damiani held a private showcase in Singapore, showcasing its latest collection over lunch and dinner. More than 100 guests attended the intimate event that was held at Raffles Grill, Raffles Hotel, on October 22 and 23. Guests were treated to fine meals prepared by the Raffles Grill for lunch and dinner on both days. Giorgio Damiani, Vice President of Damiani, was present at the event to meet and greet the guests and talked to them about the latest creations.
At the entrance to the restaurant, Damiani showcased its latest masterpiece couture collections with diamonds worth millions. One of the special highlight pieces, the Damiani Masterpiece Burlesque bangle with over 18 carats of black and white diamonds in white gold, was worn by a model. The jewelry pieces on display, showcased Damiani's master goldsmiths ability to create products that are extremely elaborated and soft to wear.
A 30 minute jewelry showcase was conducted while the guests enjoyed their meals. The guests were also invited to try on the jewelry when the models approached them.