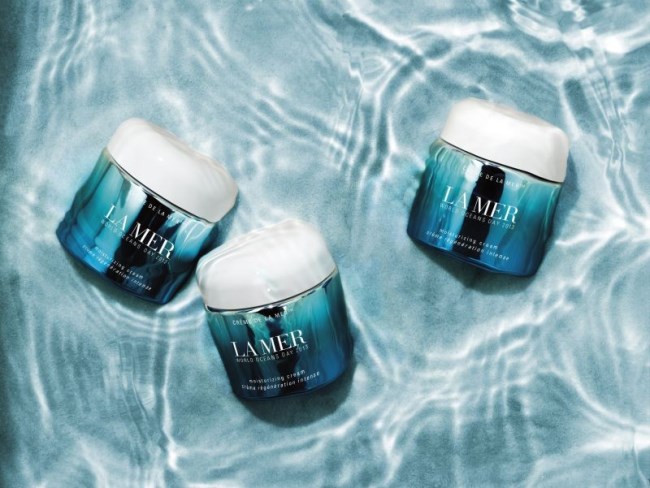 La Mer is back this year, with its highly sought-after jar of Creme de la Mer sporting a new limited edition design commemorating the importance of World Oceans Day 2013. Aside from the special edition moisturizing cream, La Mer will once again reunite with Oceana, the world's largest international advocacy organization, for the eighth consecutive year. To date, La Mer (owned by cosmetics giant Estée Lauder) has donated over US$1 million to Oceana insupport of World Oceans Day.
This year La Mer will also partner with the National Geographic Society by working with renowned ocean explorer and "living legend", Dr. Sylvia Earle. The partnership will endeavour to explore the history of underwater habitat protection, address actionable changes for future preservation and globally support the National Geographic Society's ocean missions.
The Creme de la Mer World Oceans Day 2013 will be available from May through June. Each 100ml jar of the limited edition moisturizing cream will be priced at S$680.