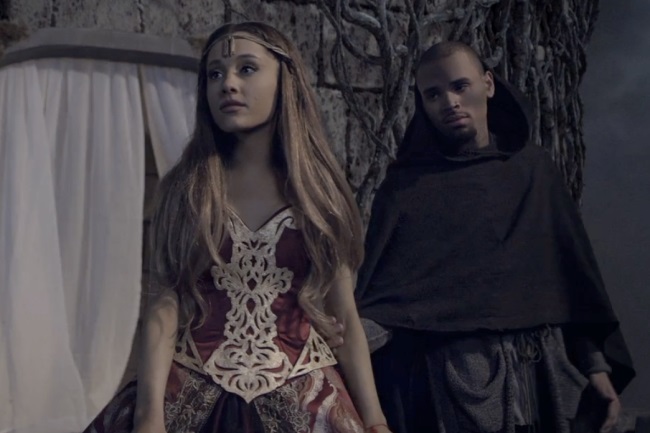 I never would have imagined that Chris Brown and Ariana Grande would do a Game Of Thrones-style video.
Basically, she's a princess and he's some kind of dancing monk. When they fall in love, the king locks Brown in a dungeon, but he escapes!
Then he meets Grande on a moonlit balcony, but the king shows up again – he's a royal buzz kill. The fairy tale settings are so broodingly beautiful, I just can't get enough.
The song itself is nice, but really needs a killer beat.