Tiffany Li
Esteemed jeweler Cartier held an high-spirited dinner to fete the launch of its latest Haute Joaillerie creation on May 4. Amid a lush garden setting, over 300 pieces were presented to a host of celebrities and society's A-listers, including Brigette Lin, Sylvia Chang, Cathy Lee, Pansy Ho, Mr and Mrs Francis Choi, and Mr and Mrs Jeffrey Yau. French professional tenor Amaury Vassili lent the evening a dose of musical charm with a crowd-pleasing performance.
Nigel Luk, regional managing director of Cartier – North Asia, said at the launch: "With its 165 years of exceptional heritage, Cartier has become a supreme jeweller and watchmaker worthy of royalty and nobility.
This showcase of fine jewellery fully demonstrates Cartier's everlasting pursuit of excellence and aesthetical beauty. Each precious gem is ennobled by its inheritance of the Cartier DNA evolved from a legacy of innovation. Through this visual feast, we trust our guests can experience the ingenious creativity that Cartier has perfected over the decades."
For a preview of the Haute Joaillerie collection, check this space in the coming week.
(L-R) Nigel Luk, Sylvia Chang, Wong Ching Hung
Brigette Lin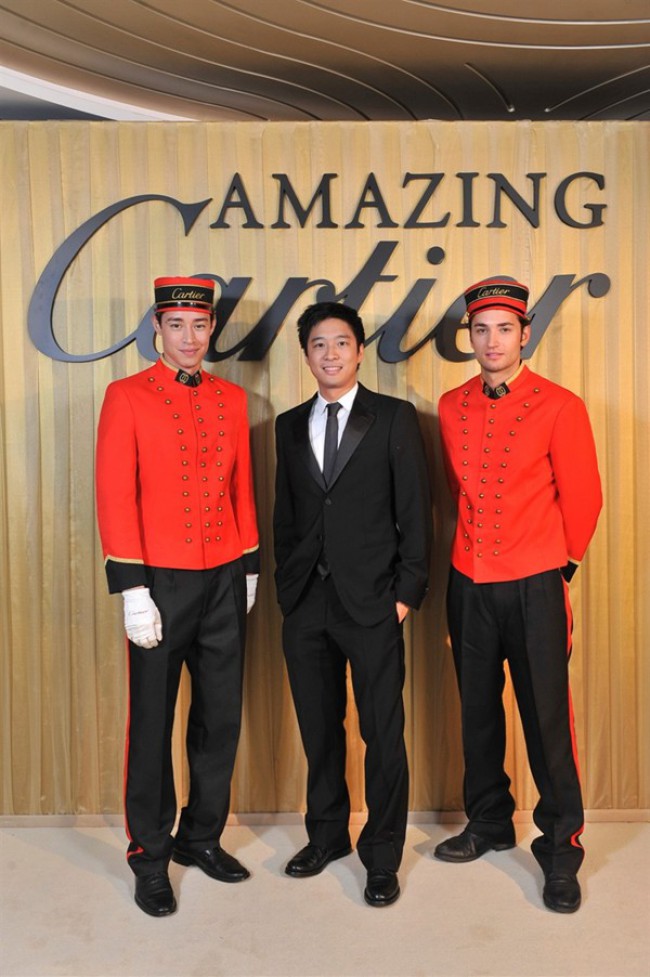 Eric Fok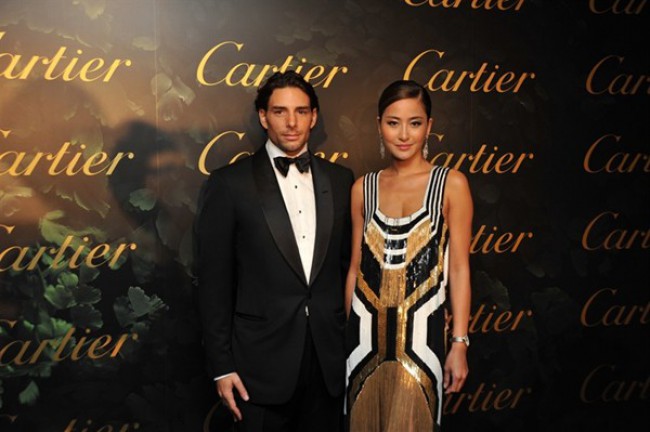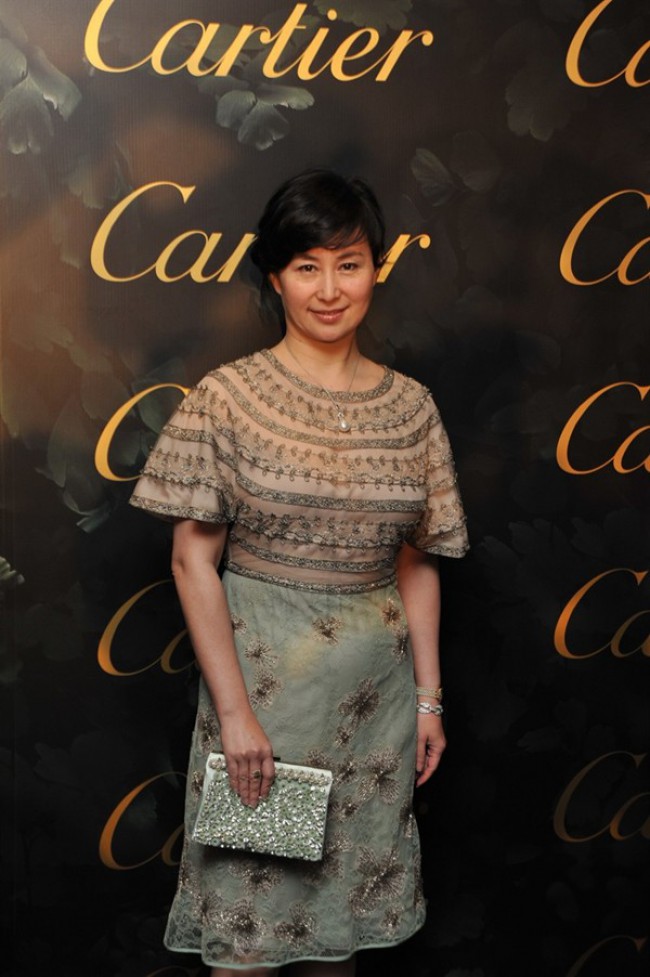 Pansy Ho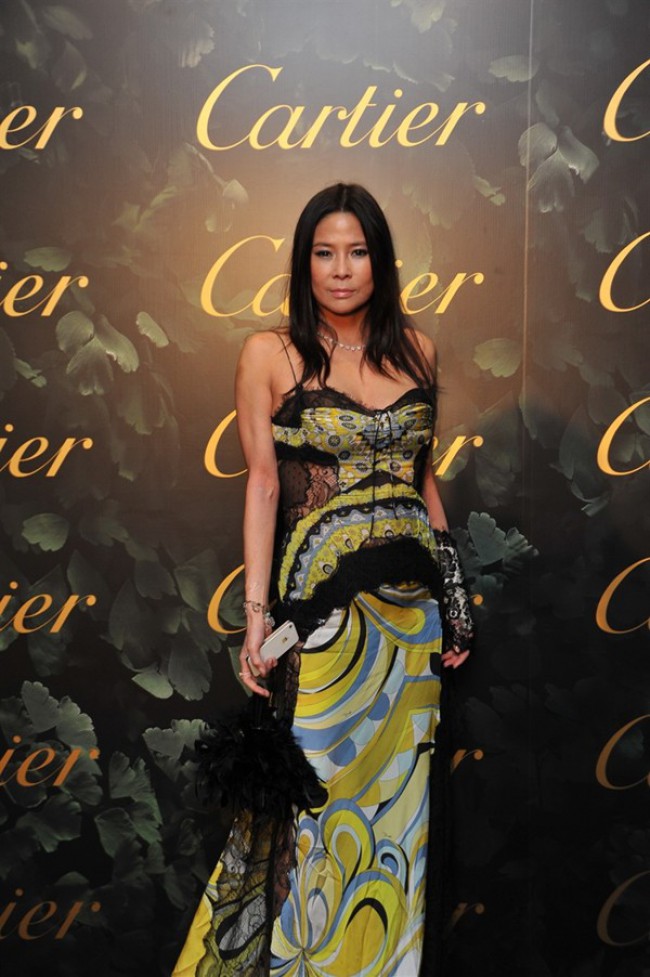 Yvette Yuen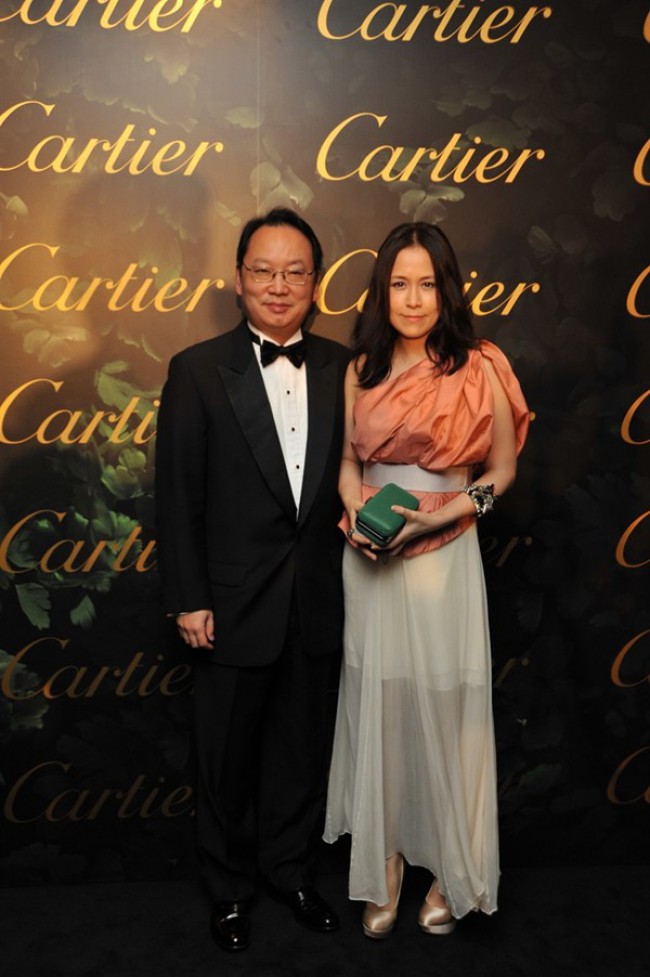 Rock Chen, Helen Chen