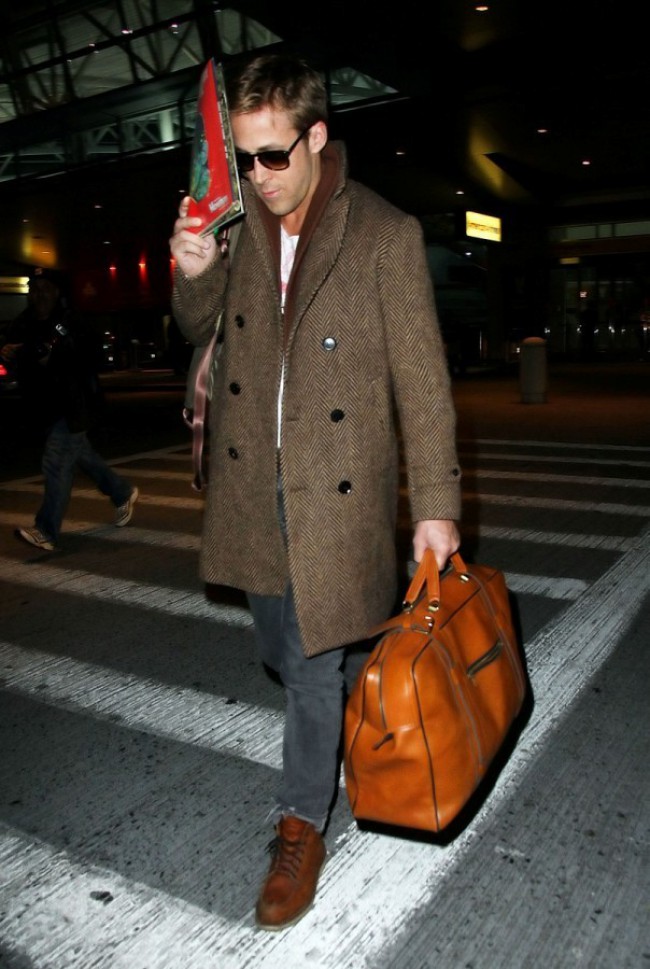 Ryan Gosling in New York wearing Burberry Prorsum on Dec 30
It's official: Burberry is the most well-"liked" label on Facebook and Twitter, with Christopher Bailey's announcement of the house's tenth million Facebook fan solidifying its position as the reigning luxury brand of social media.
The chief creative director broadcast the milestone using Twitter itself, in a tweet earlier this week which read: "Ten million Facebook fans! Thank you so much for all your incredible support!" Bailey's tweet was read by Burberry's astonishing 701,617 followers on Twitter.
One reason why the British brand is so popular among the fashion crowd: the sheer number of A-list celebs seen out and about in their threads. Hiding his abs under a gorgeous belted tweed chevron coat from Burberry Prorsum's AW11 Pre Collection was hunk du jour Ryan Gosling (above), strutting the streets of wintry New York.
And ladies, if you're into younger specimens, there's also the spectacle of Justin Bieber (below, after the jump), also in New York just one day later, looking snug and cuddly with a Burberry giant check cashmere scarf wrapped around his twee neck. Get Bieber's accessory of choice here.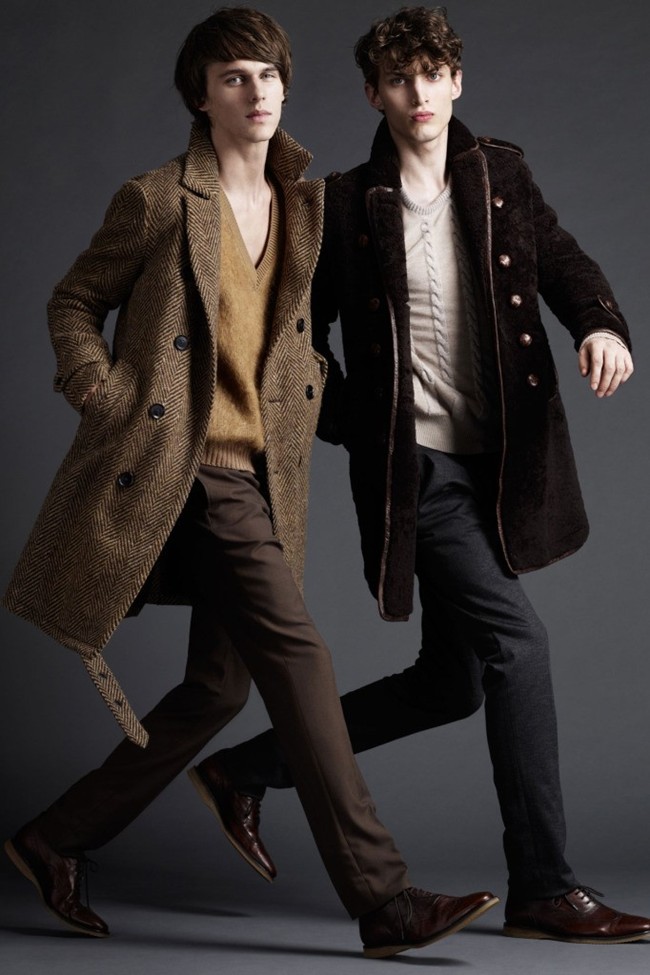 Gosling's AW11 coat, on left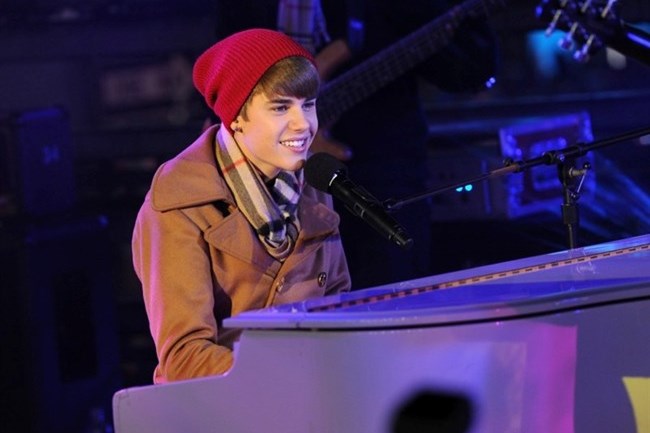 Justin Bieber wearing a Burberry scarf at Times Square on Dec 31