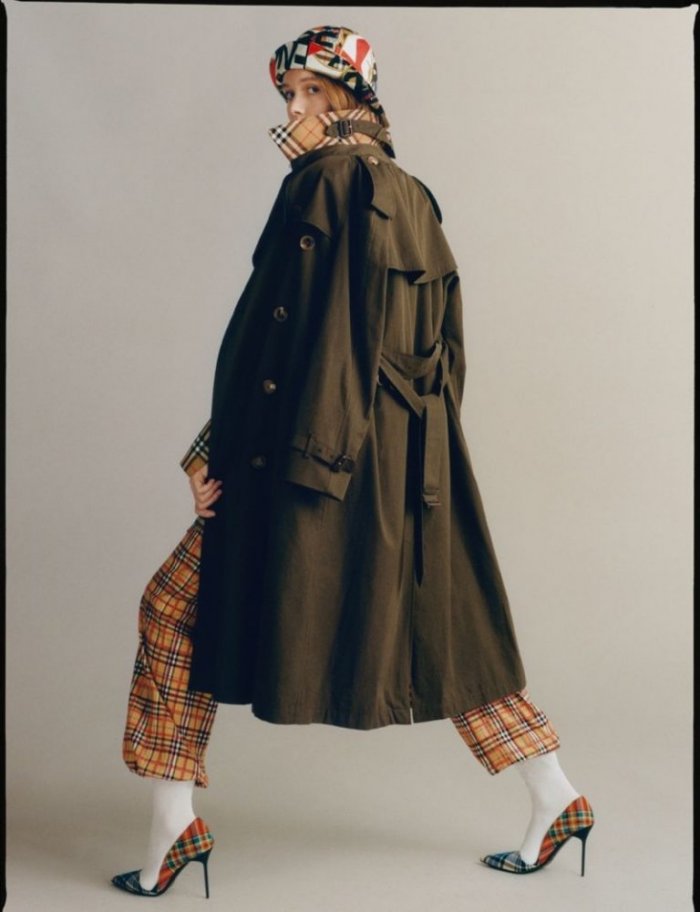 Cosima models Burberry 'The Westminster' Coat $2,090 and Tartan Cotton Pumps $620
British fashion house Burberry puts the spotlight on its iconic trench coat with a new campaign. The label taps photographer Thurstan Redding to capture a project called, 'The Trench Reimagined'.
The series of images feature rising stars including Xu Jing, Maya Gunn, Chloé Nardin, Cosima and Hebe Flury. Burberry showcases classic trenches including 'The Westminster', 'The Kensington' and 'The Chelsea' trenches. For beauty, Cyndia Harvey works on hair with makeup by Siobhan Furlong.
——————————————————–
BURBERRY 'THE TRENCH REIMAGINED' CAMPAIGN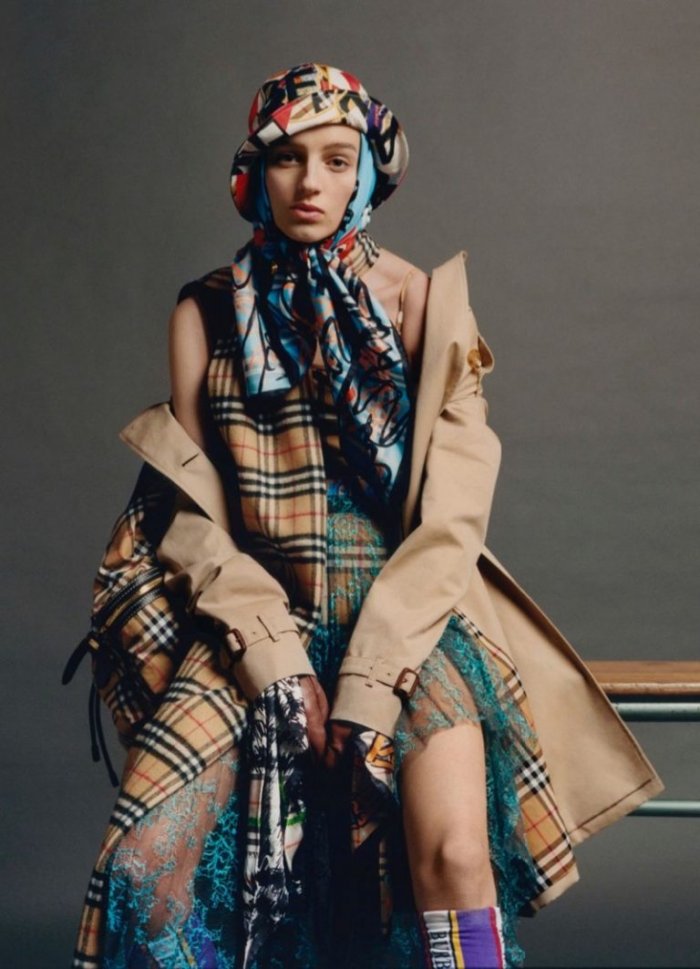 Hebe Flury poses in Burberry 'The Kensington' Coat $1,990 and Scribble Check Silk Scarves $420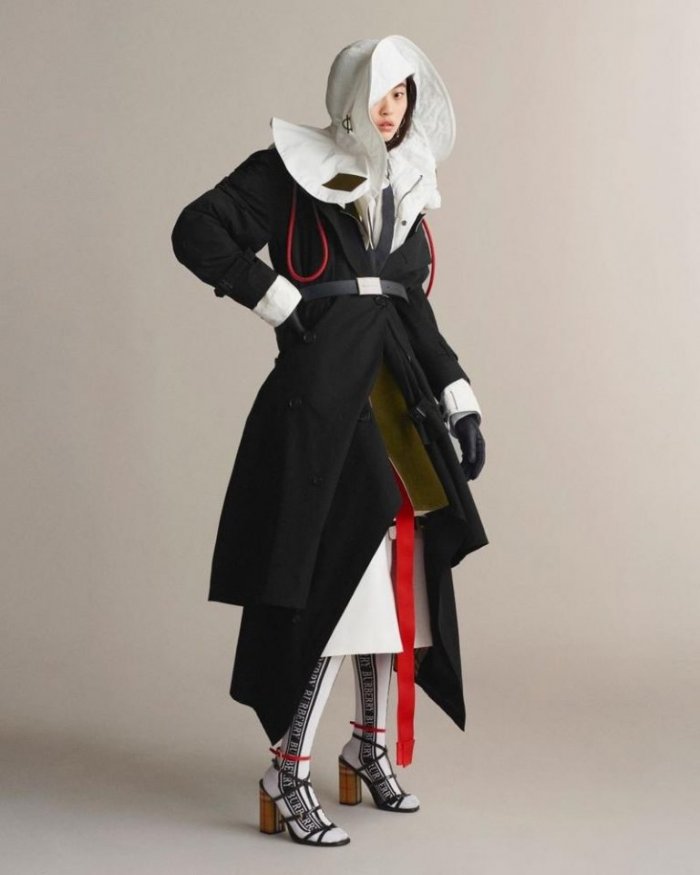 Xu Jing models Burberry 'The Westminster Heritage' Trench Coat $2,090 and Plaque Buckle London Check and Leather Belt $295
Maya Gunn models Burberry 'The Chelsea' in Classic Honey $1,990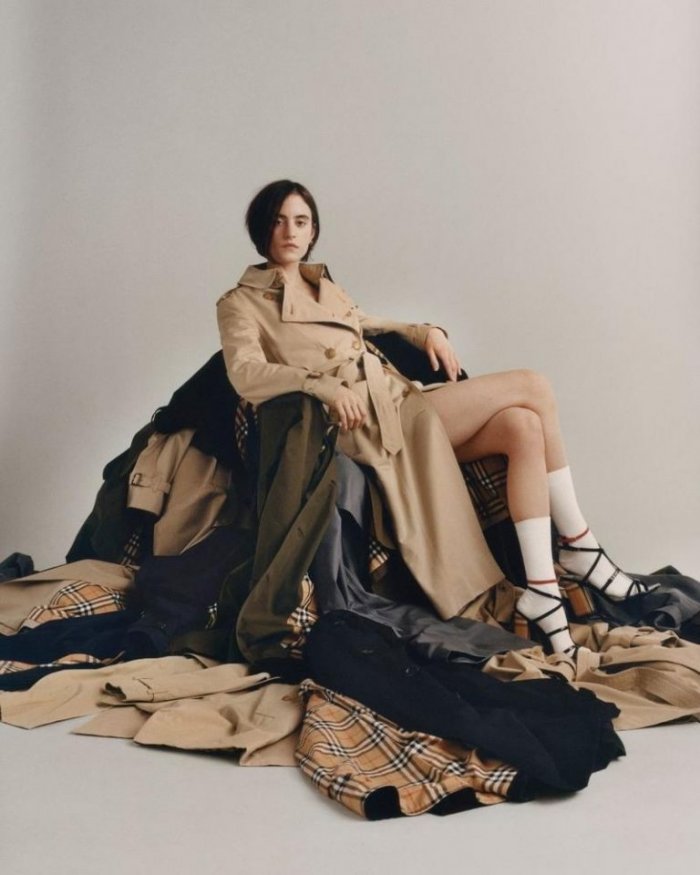 Chloé Nardin poses in Burberry 'The Westminster' Trench Coat in Honey $2,090 and Vintage Check and Patent Leather Sandals $580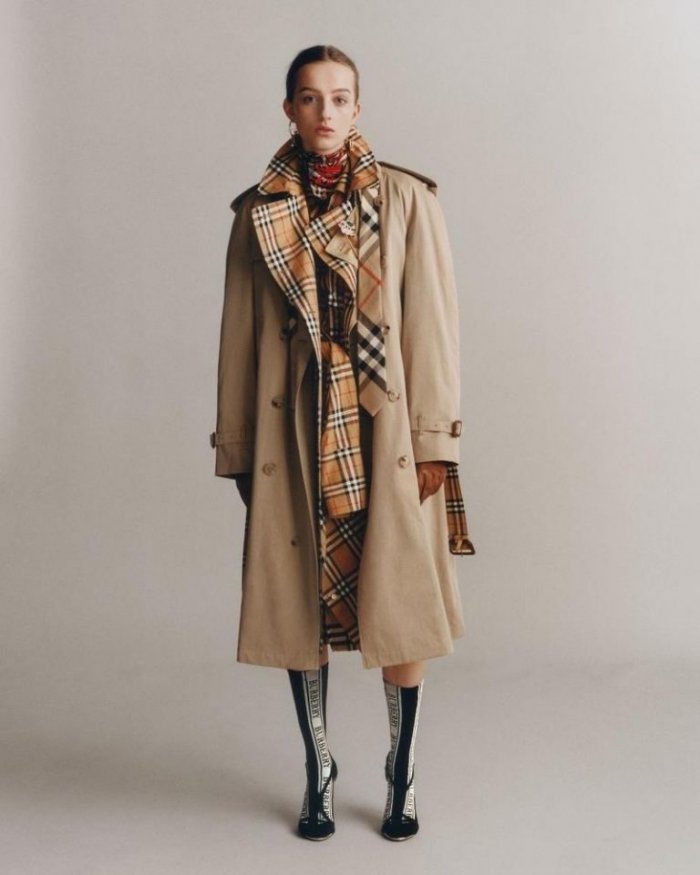 Hebe Flury poses in Burberry 'The Westminster' Trench Coat in Honey $2,090 and Graffiti Print Silk Scarf $450