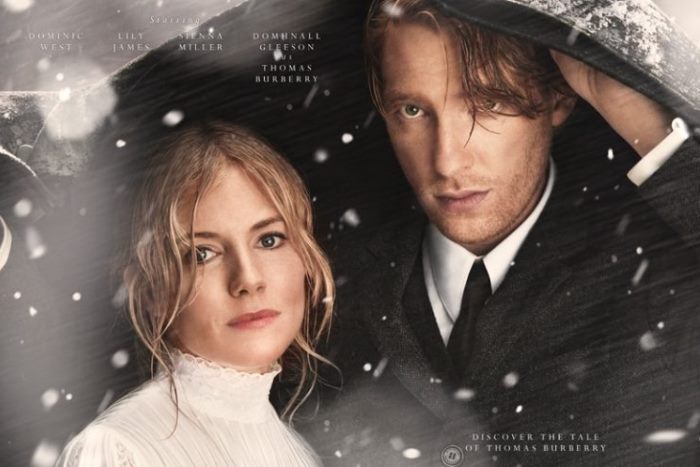 Burberry unveils The Tale of Thomas Burberry holiday 2016 film with Sienna Miller and Domhnall Gleeson
Burberry takes a turn to the cinematic for its holiday 2016 campaign. Directed by Asif Kapadia and written by Matt Charman, the three minute film tells a fictionalized account of Burberry's history.
Irish actor Domhnall Gleeson plays founder Thomas Burberry while Sienna Miller stars as his fictional first love. Dominic West takes on the role of Sir Ernest Shackleton, an explorer who dressed in Burberry gabardine for several of his Antarctic expeditions. Additionally, Lily James stars as the fictionalized pilot Betty Dawson. The short film focuses on a fictional love triangle as well as referencing the First World War.
Writer Matt Charman says about the holiday campaign, "The story of the film is about how an ordinary man brought something extraordinary into the world. Thomas Burberry came up with a fabric called gabardine and it changed a lot of people's lives. It changed what was possible for some people to do, in terms of going to far off places, places that the human body could not endure without something to protect you. It was a product that could do lots of things, it could help people like Shackleton go to the Antarctic, it could help aviators do incredible flights over long distances – it allowed people to dream and to carry out their dreams, and Thomas Burberry made that happen."
—————————————————————–
BURBERRY HOLIDAY 2016 FILM – THE TALE OF THOMAS BURBERRY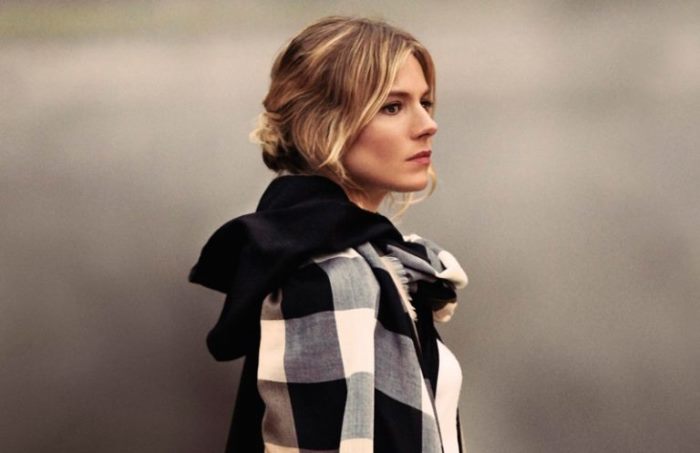 Sienna Miller stars in Burberry's holiday 2016 film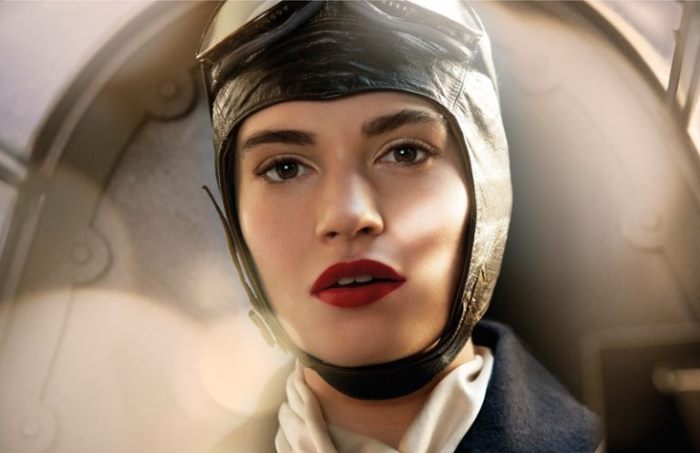 Lily James as Betty Dawson in Burberry's holiday film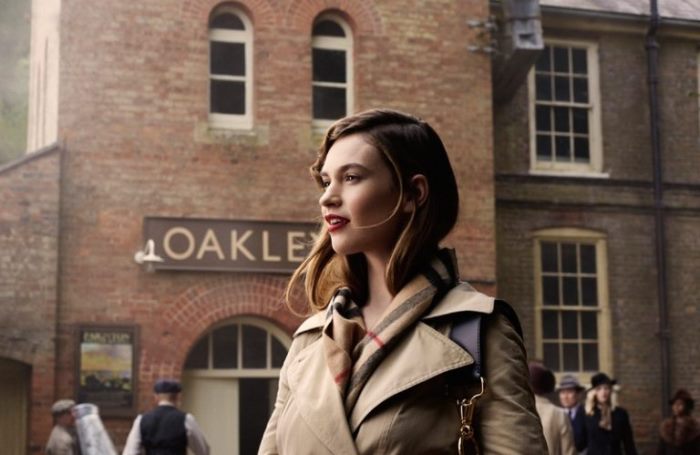 Actress Lily James wears a Burberry trench coat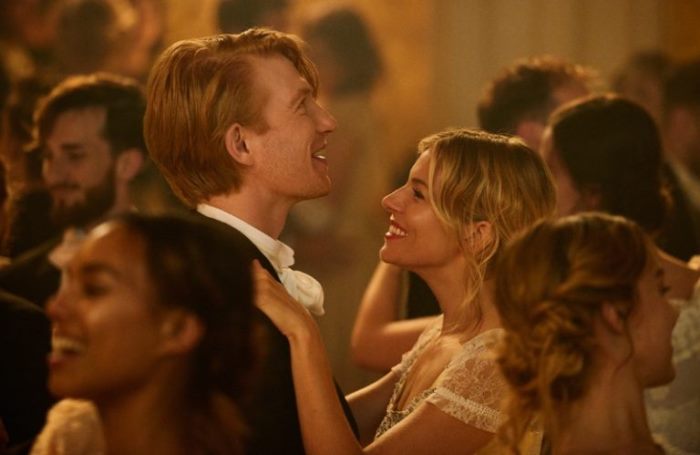 Domhnall Gleeson and Sienna Miller are all smiles in Burberry's holiday film