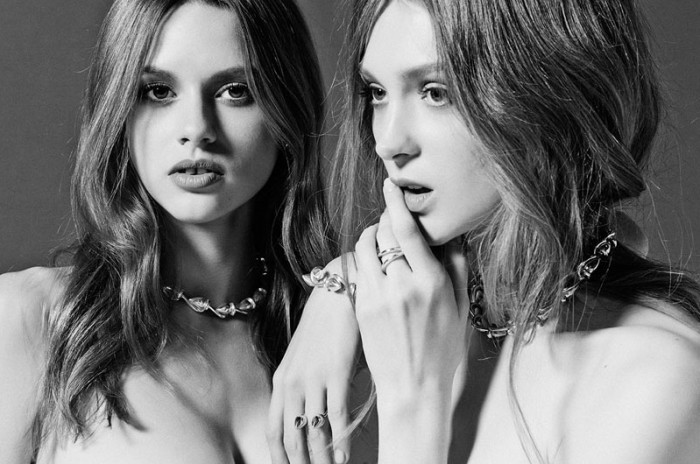 Australian jewelry label Sarah & Sebastian has released its new "Blume" collection inspired by the Jasmine flower.
"Living in Sydney, our favorite time of year is Spring when the aromatic Jasmine blooms and camouflages every fence and wall. While traveling in South East Asia, Robert and I were captivated by the Jasmine flower we thought we knew, artfully fashioned into colorful garlands," says Sarah Gittoes about the new collection.
The lookbook images feature models wearing the new jewelry styles which strike a balance between ornamental chains and elaborate decoration.