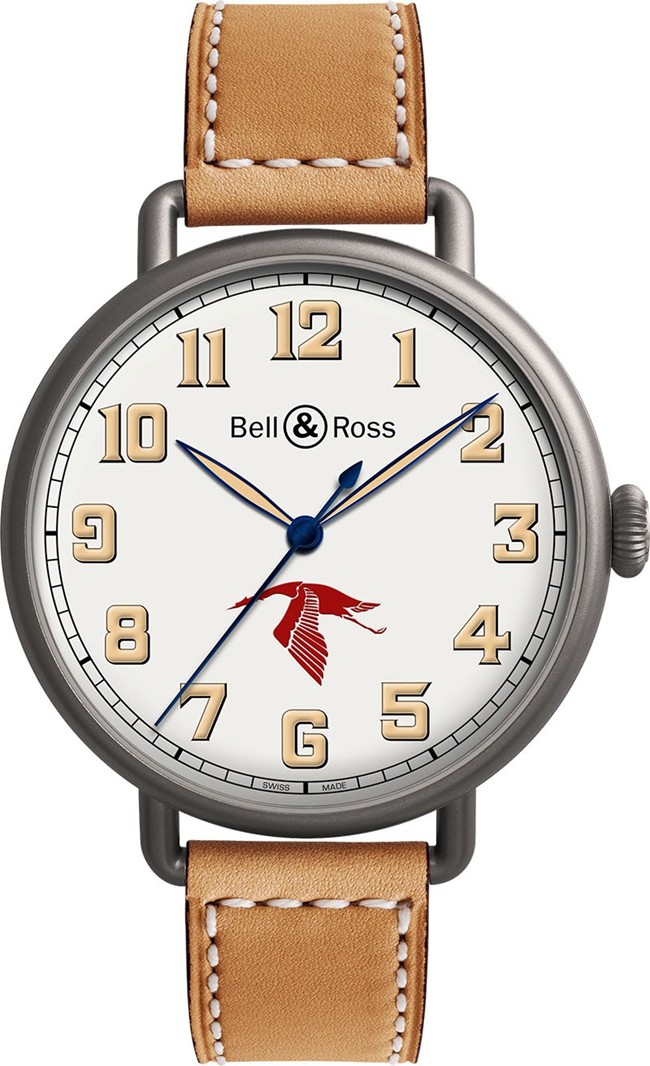 This year, Bell & Ross is commemorating the centenary of the Great War by paying tribute to legendary pilot Captain Georges Guynemer with the Vintage WW1.
Born in 1894, Guynemer was initially declared unfit when he asked to enlist in the army. He became a trainee mechanic instead, before qualifying as a military pilot in 1915 and shooting down his first enemy aircraft on 19 July that year. The "Cigognes" (stork) squadron Guynemer was in was assigned the more powerful Nieuport 10 by that year's end, and he soon established himself as one of the best French aviators, with a Legion of Honour conferred onto him on his 21st birthday. Within a year, Guynemer had been promoted to captain and taken command of the Cigognes squadron. He was, unfortuntately, lost in action in 1917 at the age of 22. As for his Cigognes squadron, it remains in service today and operates Mirage 2000-5F fighter jets from Luxeuil-Saint Sauveur.
The Bell & Ross Vintage WW1 (Wrist Watch 1) Guynemer pays tribute to the French ace pilot, and is a novelty from this year's BaselWorld. This timepiece features a 45mm steel case with grey PVD finishing, and wire lugs reminiscent of watches from that era. The oversized crown is a throwback to early aviation as well, given pilots' needs to operate their watches with heavy gloves on. To maintain its vintage look, the WW1 Guynemer has an opaline dial with sand-coloured numerals and hands, all rimmed by a chapter ring. Bell & Ross has improved the watch's usability over vintage pilot watches, however, with a few modern touches. For one, the sand-coloured numerals and hands are actually beige Super-LumiNova, for legibility in the dark. The crystal is also made of sapphire instead of acrylic to improve its scratch resistance. The movement in the watch is also self-winding, unlike the ones used in World War I or II. As a tribute to Guynemer and his squadron, the silhouette of a stock has been placed at the dial's six o'clock. In addition, a portrait of Guynemer has been engraved into the caseback. The Vintage WW1 Guynemer is available in a limited run of 500 pieces.