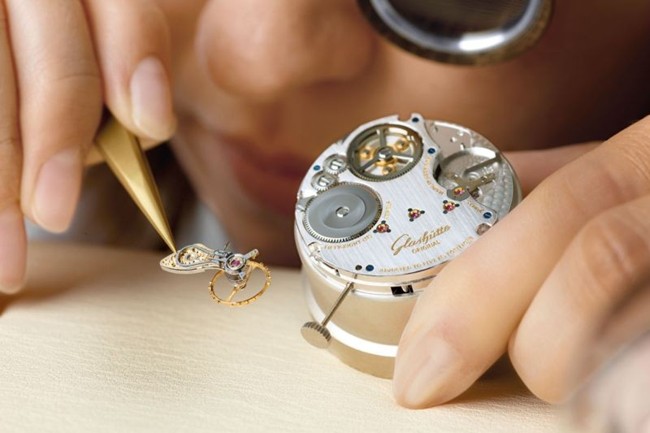 Aside from eager horology fans coming by each week to learn more about what goes into its watches, the Glashütte Original manufacture does not see many visitors – and that's not just because it is located in Glashutte, a tiny eastern German town with a population of about 7,000. "We have very few people coming to deliver parts," says Ulrike Kranz, the brand's head of public relations.
The pride in her voice is evident: Glashütte Original, owned by the Swatch Group since 2002, produces its movements and 95 per cent of its watch parts. It also makes its own dials in a facility in Pforzheim, 600km from Glashutte.
TECHNOLOGY-BUTTRESSED TRADITION
Consider, for instance, the creation of the mainplates. The plates on which watch movements are mounted are milled by CNC machines that perform up to 90 steps on each side of a plate. As the foundation for hundreds of movement parts, every drilled hole on the mainplate has very specific parameters, with a tolerance of just 0.001mm. But the computerised construction process is just one part of it – after being checked, each plate is finished by hand, where they are polished and decorated with a perlage finish.
THE HUMAN TOUCH
Seated in diligent rows in different rooms, coat-clad watchmakers and technicians go about their tasks in glass-walled specialised departments running the gamut from finishing and polishing, to turning and teeth-cutting, and of course movement assembly. Each year, only fifteen applicants, out of hundreds, are admitted to the three-year programme. The high-complications department house a dozen watchmakers, who can take up to a month to assemble complex movements like that of the Senator Perpetual Calendar. Here, the youngest employee is a fresh-faced 22-year-old hired right out of the Alfred Hedwig School.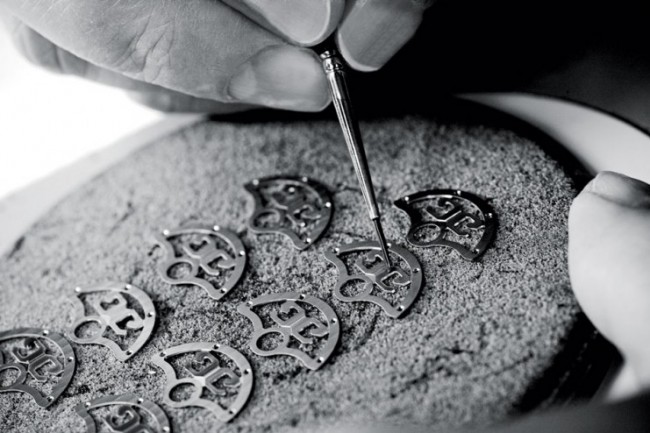 Rotors are treated with protective varnish as part of a galvanisation process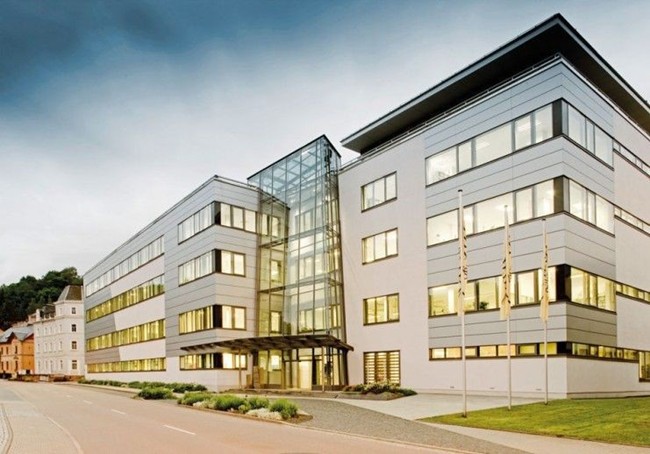 The facade of the Glashutte Original building. Its neighbours include A. Lange & Sohne and Nomos Glashutte.
The three-quarter plate is a fine Glashutte tradition