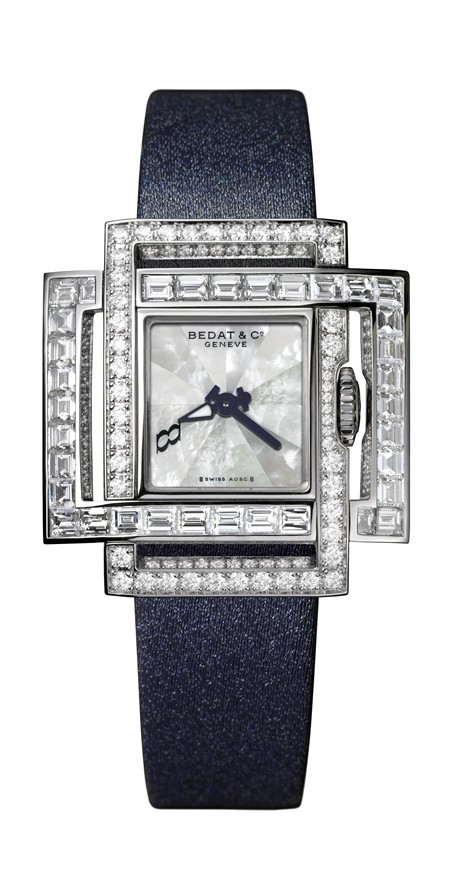 Reference 188
Following on the success of 2010's haute joaillerie collection, Swiss watch manufacturer Bedat & Co launches a stunning range of AOSC-certified watches for 2011. Here, we present three of our favorites: Ref. 188, Ref. 288 and Ref. 882.
Composed of 12 mother-of-pearl segments and housed in a 31.7 by 33mm square-shaped case, Ref. 188 (above) provides an elegant twist on the brand's hallmark Art Deco theme. Powered by Quartz, Reference 188 has a water resistance level of 5 ATM and is equipped with ETA caliber 4 7/8 E01.001.
Evidently more voluptuous than Ref. 188, Ref. 288 features a segmented mother-of-pearl dial. The 18-carat solid rose gold case and pin buckle are set with 957 random diamonds and 66 diamonds respectively. Equipped with a luminescent blued steel hand and rolled-edge satin strap, Ref. 288 is a combination of class and luxury.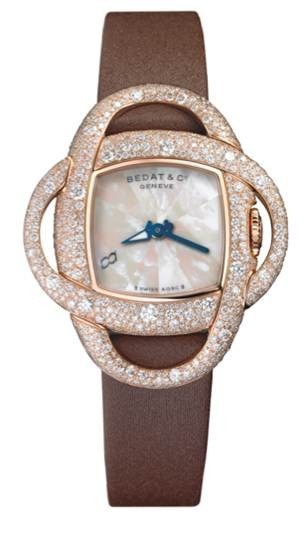 Reference 288
The next in line is the classy Ref. 882. The rosette-style dial is casted in jade and enclosed in an intricately-wrought 36.4mm case. Ref. 882 is powered by Quartz and equipped with ETA caliber 7 ¾ 956.032. It has a water resistance level of 5 ATM.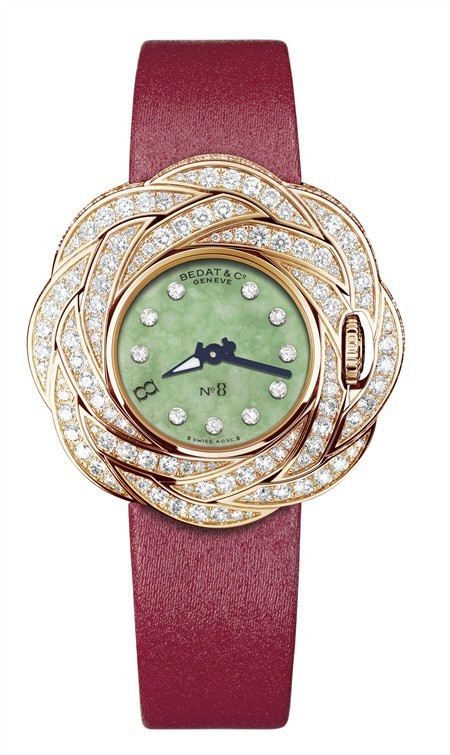 Reference 882