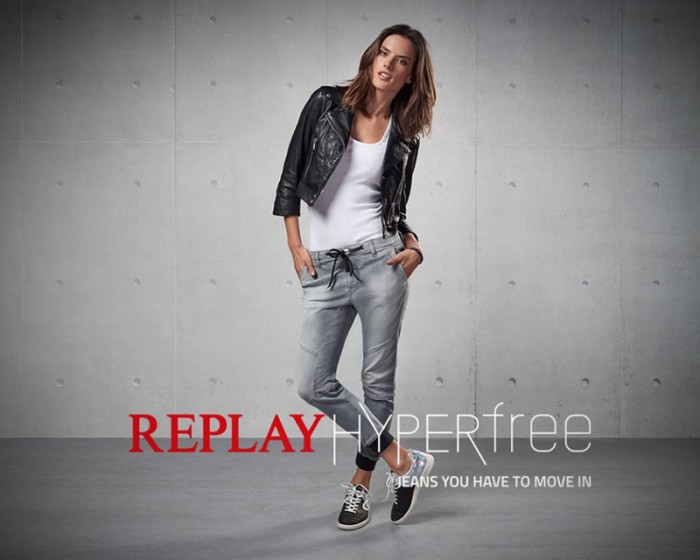 Alessandra Ambrosio stars in Replay Jeans Hyperflex 2016 campaign
Top model Alessandra Ambrosio is back again for another Replay Jeans campaign, appearing in the Hyperfree advertisements alongside famous Brazilian football player Neymar Jr. In the print shots, Alessandra can be seen jumping in the denim which promises freedom of movement.
Accompanying the images is a minute and a half video. In the clip, Alessandra, Neymar and more Brazilians are given the task of not moving in their jeans. But when a camera comes near, Alessandra is in supermodel action, posing and preening for the lens. Soon afterwards, Alessandra's co-stars start dancing (or kicking a football in Neymar's case) to a grooving track called, 'Disco Replay'. Check out the fun video below.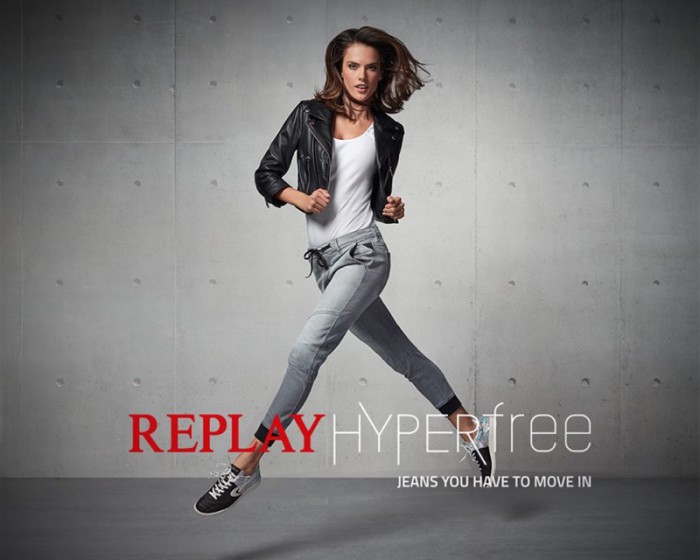 Alessandra Ambrosio gets moving in Replay Jeans Hyperflex 2016 campaign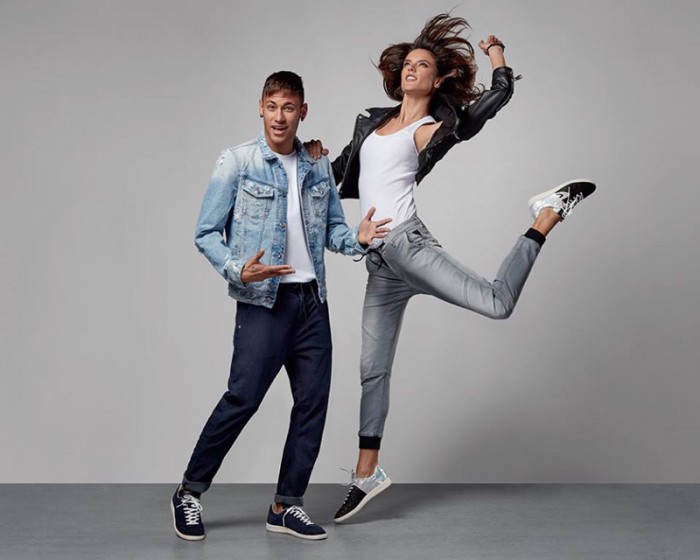 Alessandra Ambrosio poses with Neymar Jr. in Replay Jeans Hyperflex 2016 campaign