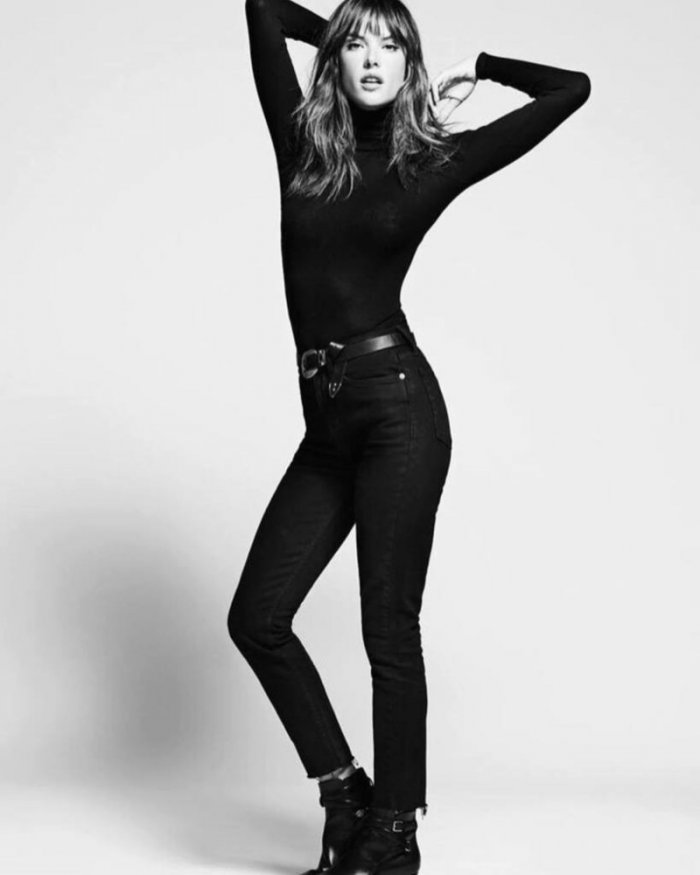 Alessandra Ambrosio poses for Re/Done 2017 campaign
Supermodel Alessandra Ambrosio proves that denim will always be a wardrobe essential in her latest campaign. The Brazilian model fronts a photo session for denim label Re/Done.
She previously appeared in advertisements for the brand last year. Inspired by vintage style, Alessandra models slim-fit jeans, turtleneck sweaters and branded tees. Naj Jamai photographed the campaign with styling by Jennifer Mazur.
————————————————————————
ALESSANDRA AMBROSIO – RE/DONE DENIM 2017 CAMPAIGN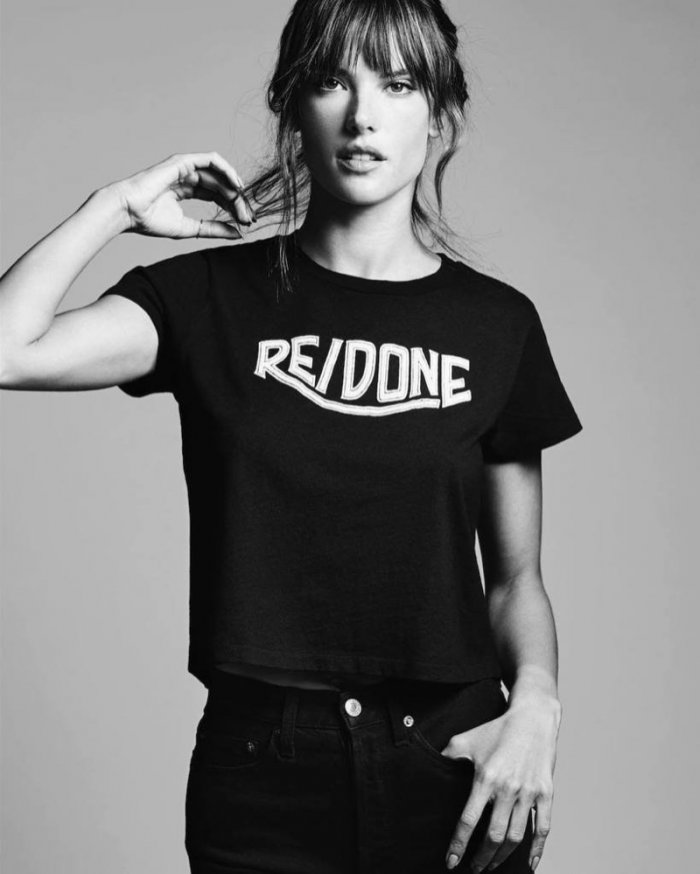 Photographed in black and white, Alessandra Ambrosio models for Re/Done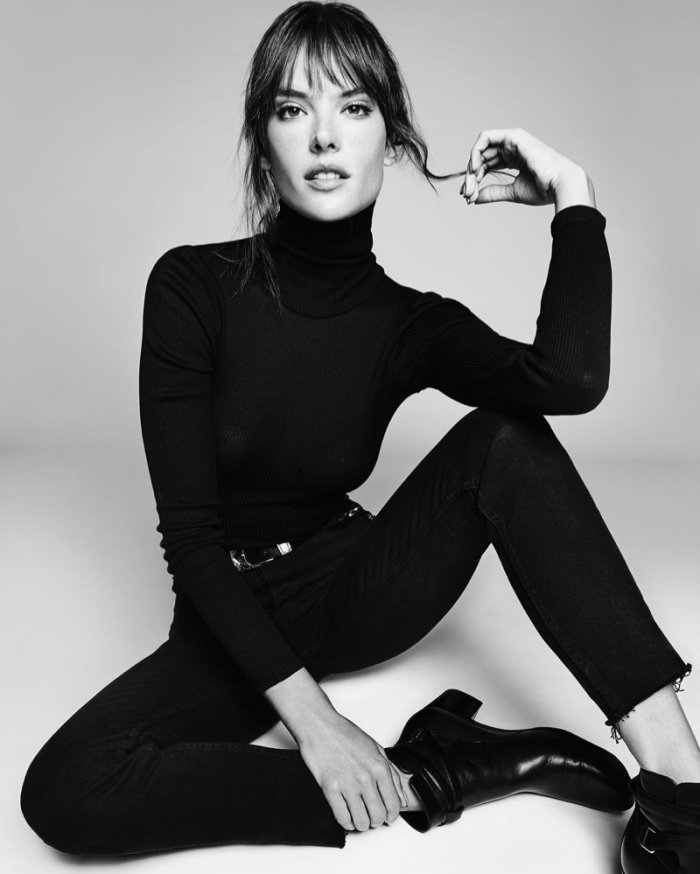 Alessandra Ambrosio looks chic in turtleneck sweater and jeans from Re/Done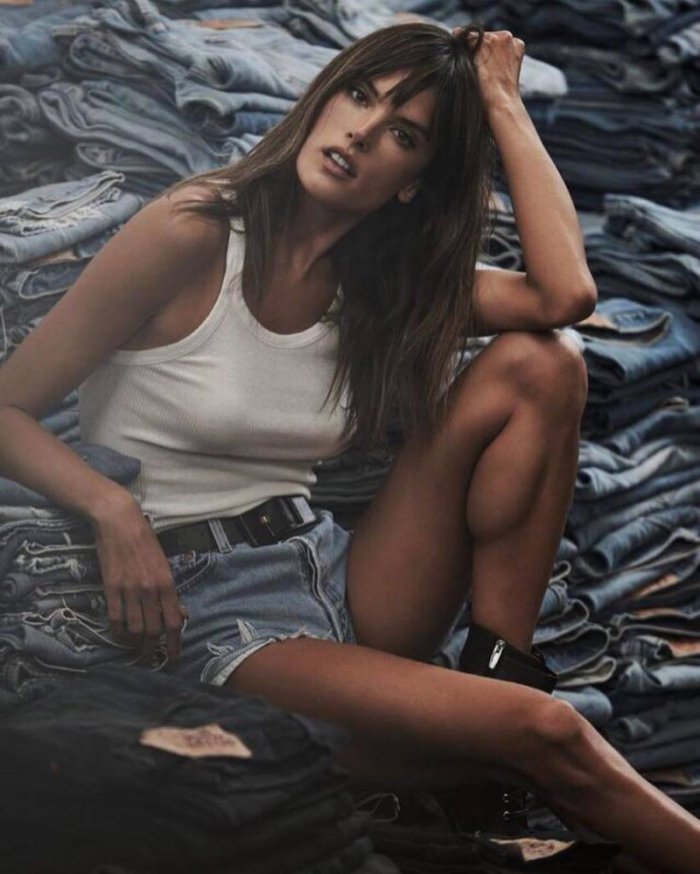 Looking casual chic, Alessandra Ambrosio wears white tank top and denim shorts from Re/Done