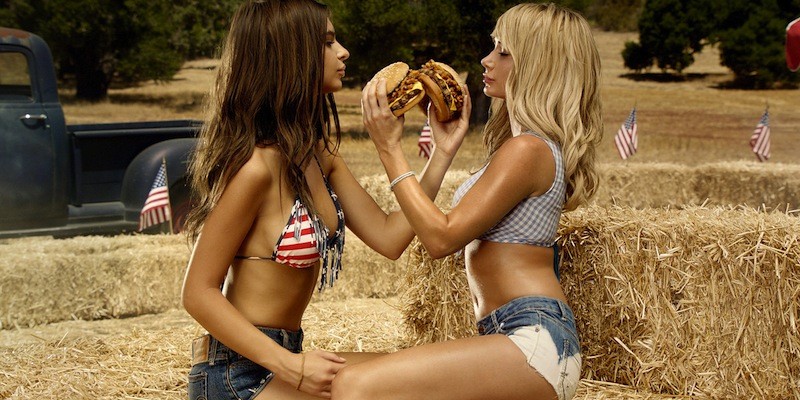 As summer slowly fades out, we're left wondering if we actually made the best of it. So, if you're asking yourself the same thing, you're not alone! Luckily for us, models Emily Ratajkowski and Sara Jean Underwood provided us with a little reminder of what the perfect summer looks like.
In a recent Carl's Jr. commercial, produced four months ago, the two hot babes battle it out over the grill until the tension goes from sour to sweet, causing the girls to make everyone around them a little hot and bothered.
The video might look familiar, and if it does, that's because you probably saw screenshots of it floating around the Internet. But have you actually seen the full-length video?!
What's better than these two stunning models grilling up some good ol' barbecue under the beaming sun in the sweltering heat? Nothing. If this is not how you spent your summer, you might have short-changed yourself. In order to scream, "Mission complete," you either had to be on the sidelines like the two guys in this video, or you had to actually be sandwiched between Emily and Sara. Check out the commercial below and appreciate the greatness!