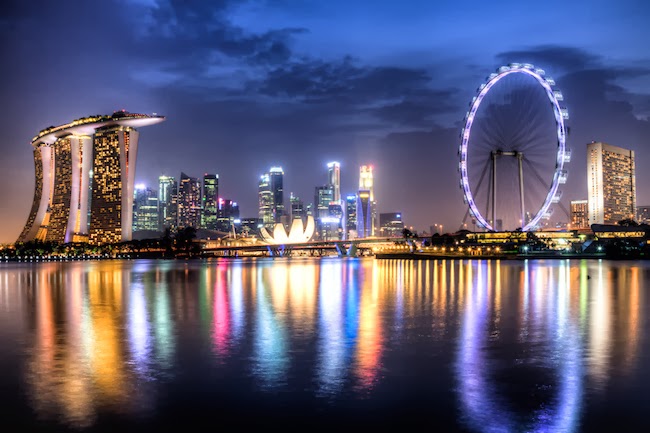 Singapore has the highest concentrations of millionaires, so it's only natural that many of the rich and wealthy like to use their money to indulge. We find out the 5 most expensive purchases in Singapore – we're sure all these entries will be trumped in the near future.
Most Expensive Car
Koenigsegg Agera S: S$5.3 million
One out of the only four available in the world, Singapore's most expensive car is also its fastest. While Singapore's knotty roads hardly complement the Koenigsegg Agera S's impressive top speed of 420kmh, cutting-edge 1,040 horsepower twin turbo engine and aerodynamically-enhanced design, the slick-looking Agera S wins points for being one of the few cars to boast a detachable and stowable hardtop and 120 litres of luggage space. Perhaps the best way to get your mileage from this hypercar is by shuttling to and fro the airport at 5am, when the air is crisp and roads are empty.
Most Expensive HDB Apartment
HDB Maisonette at Block 190, Bishan St 13: S$1.05 million
In 2013, Thomas Hee of Dennis Wee Realty was granted his Christmas wish when he successfully brokered an HDB maisonette in Bishan that was sold for a record S$1.05 million amid declining resale prices. The 150 sqm penthouse unit was priced at S$250,000 COV (cash-over-valuation), well over the then-median COV of S$5,000, emphasising the allure of a strategic location and a well-maintained landscape.
Most Expensive Cocktail
Jewel of Pangaea: S$32,000
The extravagant choice of poison that is the spirit of luxury nightclub Pangaea promises more than an alcoholic buzz. The almost ceremonial experience starts with a parade and ends with a dazzling cherry-on-top. Ingredients of the elixir – a gold-flecked Richard Hennessy cognac, vintage Krug, a smoke-infused sugar cube with Jerry bitters – are gracefully escorted to the celebrated guest, to be prepared by the mixologist's deft hands. In 45 seconds, it is ready. Garnishing the foamy, fizzy liquid gold that is the Jewel of Pangaea is a 1-carat triple X diamond from Mouawad, a jeweller renowned for its own superlative-laden accolades.
Most Expensive Air Ticket
Singapore Airlines' Suite Class Round Trip: S$23,000
If there's one thing the world can agree on, it's that in-flight meals are downright depressing – just ask the guy who took a chance with Virgin Airline's food on his flight from Mumbai to Heathrow. But even that changes when ingredients like US prime grade beef, foie gras and Boston lobster turn up on the airline menu. Singapore Airline's Suite Class takes luxury flight to a whole new level; guests get a gourmet menu, plush bed, branded everything, and a host of attentive and incredibly well-informed staff who have been trained to engage in meaningful conversations with their guests.
Most Expensive Tea
TWG Tea Gold Yin Zhen Tea: S$850 for 50gm leaves (25 cups)
It seems that in Singapore, we adore precious metals to the point of working them into our diets, because TWG's Gold Yin Zhen tea is derived from tea leaves plated in 24-carat gold. Extending beyond ornamental value, its benefits of doing so extend to its extraordinary taste, minerals, and restorative value. The prized leaf shoots used in this pot of gold is chock full of antioxidants, probably one of the reasons why Yin Zhen tea has been favoured by Chinese emperors.