SWAROVSKI ELEMENTS lights up World Jewelry Facets Exhibition (WJF) for the third time! Launched in 2010, WJF is the glittering result of years of industry networking, in line with Swarovski's long-held philosophy of supporting and celebrating the world's best artistry and craftsmanship. This rich 115-year-old creative heritage was once again given a bespoke platform in Beijing this May in a presentation of exquisite pieces from the crème de la crème of jewelry design.
SWAROVSKI ELEMENTS was delighted to exhibit a covetable selection of beautiful showpieces, created by upcoming and established fashion jewelry designers, encompassing the entire aesthetic spectrum, from decorative opulence (tumbling garland-style necklaces) to sculptural sophistication (geometric, futuristic collars and bejeweled breastplates). The pieces were expertly curated to give an eclectic, super-chic glimpse of contemporary style, while models brought the whole event to bright and brilliant life.
High-end couture jewelry creations and leading-edge designs were on display from talents such as France's Hélène Zubeldia, Philippe Ferrandis and Jacques Fath, Brazil's Camila Klein and Caleidoscópio; Israel's Dori Csengeri and Ben Amun from the US, to name a few of the impressive designers at the top of their craft.
Visitors and guests (including Hong Kong actress Michele Reis) could also feast their eyes on bespoke Fall/Winter 2012/13 designer collections, which are available for purchase at the SWAROVSKI CRYSTALLIZED™ concept store in Shanghai.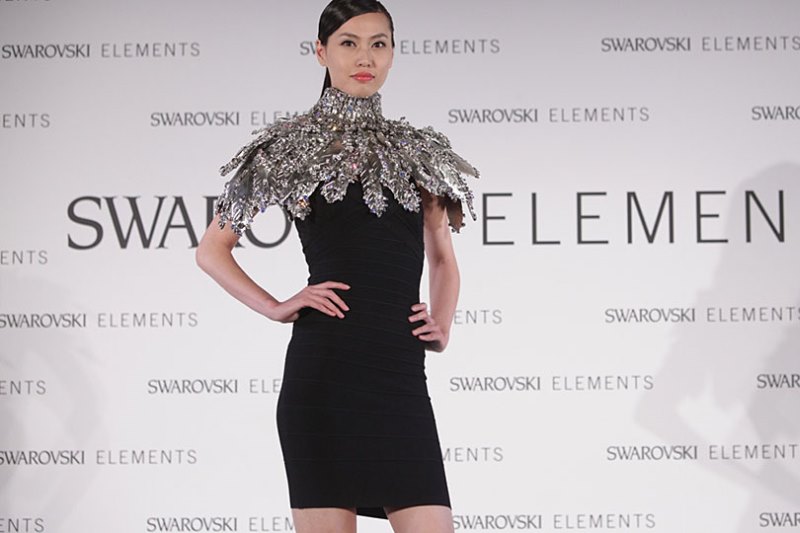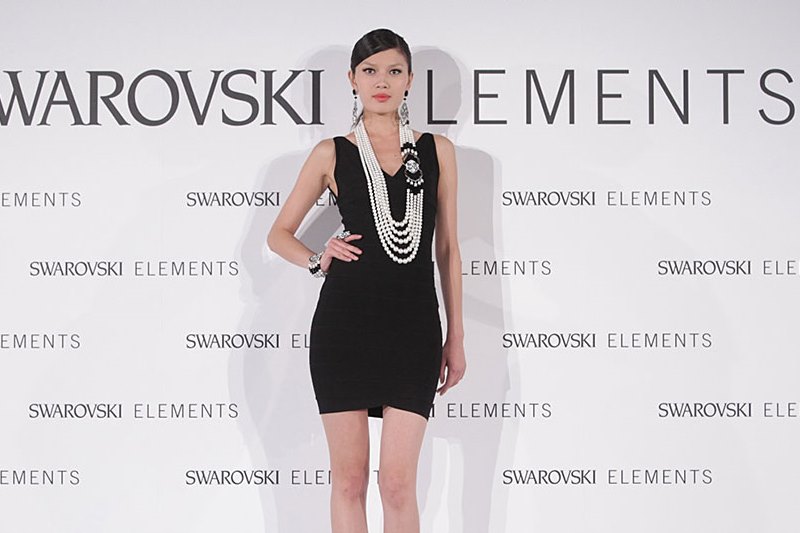 Design By Jayde by Melissa Kandiyoti
Design By Iosselliani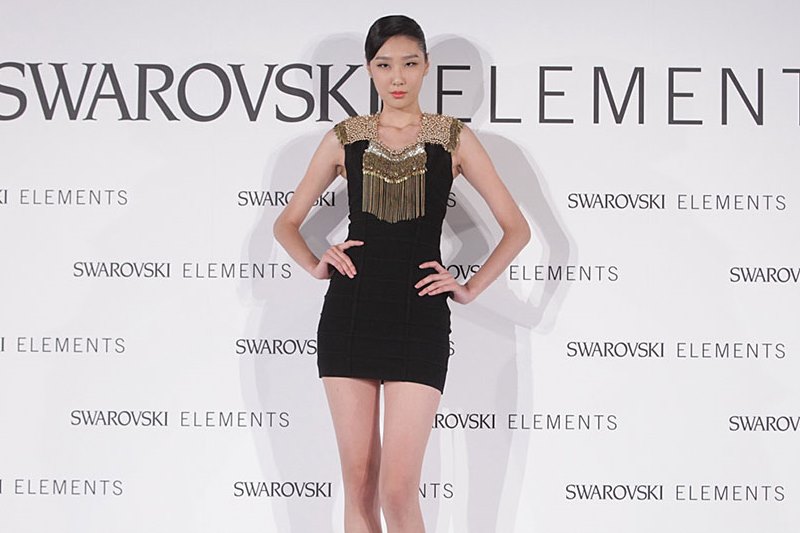 Design By Claudia Arbex
Design By Camila Klein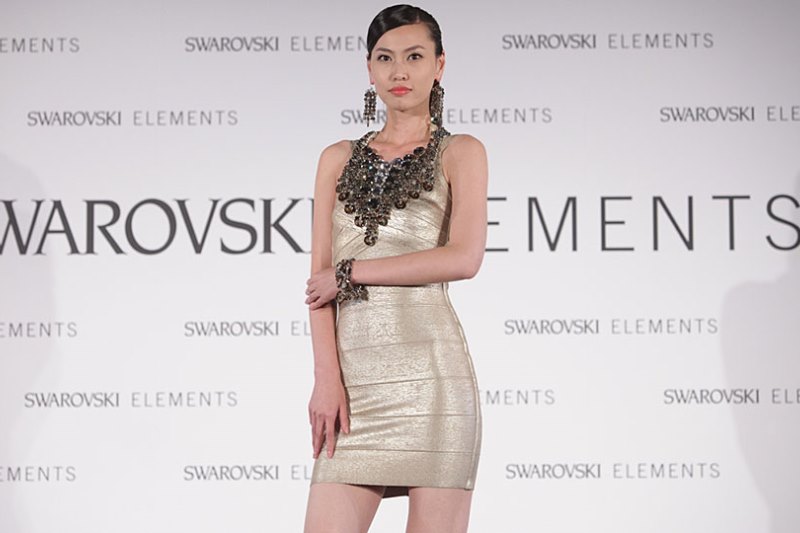 Design By Gache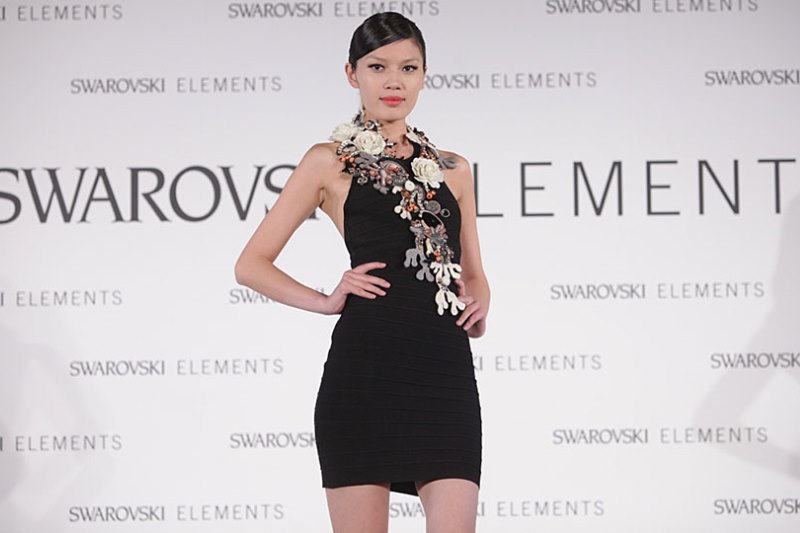 Design By Dori Csengeri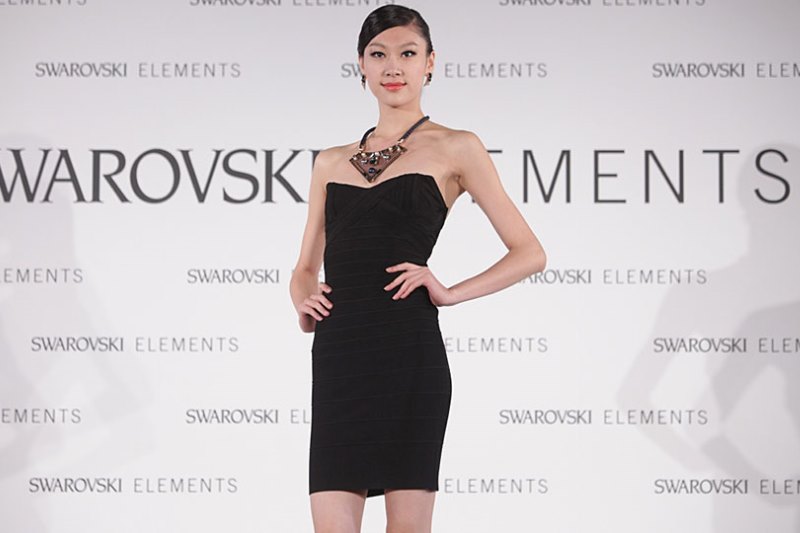 Design By The Cabinet
Design By Clara Kasavina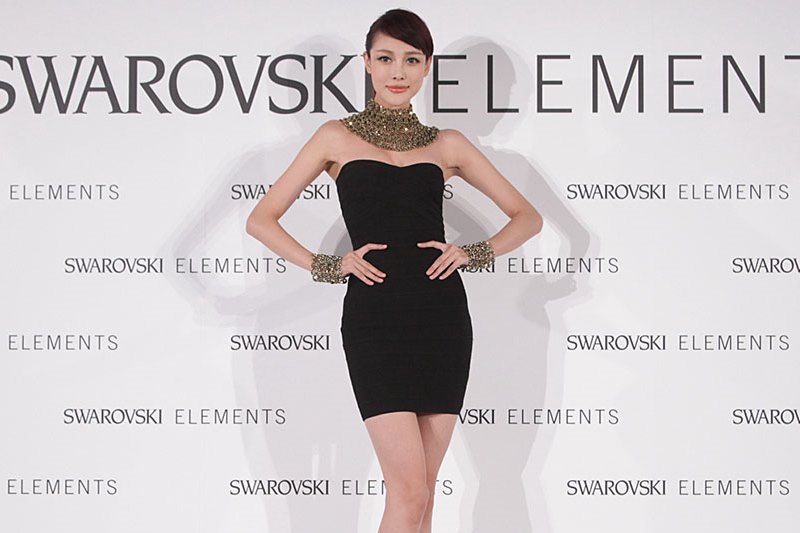 Design By Otazu