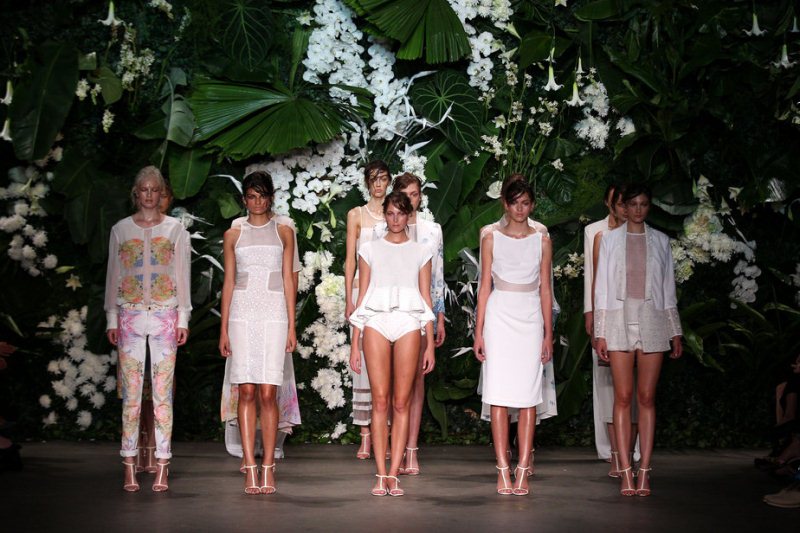 A wall of beautiful white blooms and glossy tropical foliage by Grandiflora set the vacay-vibe for Bec & Bridge's Spring/Summer show on day three of MBFWA.
Capri was the destination of choice, but we think their crop of crisp white separates, sexy fitted dresses and diaphanous scarf-print shirting would look just as good strutting down the city streets as it would trotting the cobbled streets of the glamorous island locale. Lightness pervaded the collection; suiting edged in pretty broiderie anglaise, peek-a-boo sheer panels cut up chic shifts, graphic florals lined the seams of sheer shirts and tees and thigh-high splits gave movement to full skirts.
Pack your suitcase, this is resort dressing at its best.
Colours: White, powder blue, navy blue with flashes of pink and peach.
Trends: Sheer, shirting, relaxed tailoring, scarf and photographic floral prints, cropped pants, peplums and texture.
Key Looks: Fitted ladylike dresses in white, a scarf print sheer shirt and wrap maxi skirt ensemble, sexy halter dresses, knitted peplum tops and angleise-edged suiting.
Accessories: Minimal white snakeskin t-bar stilettos and two-strap flat sandals.
Front Row: Jodi Gordon, Washington, Rumi Neely, Bryan Boy, Susie Bubble and Elin Kling.
(Photos: Getty)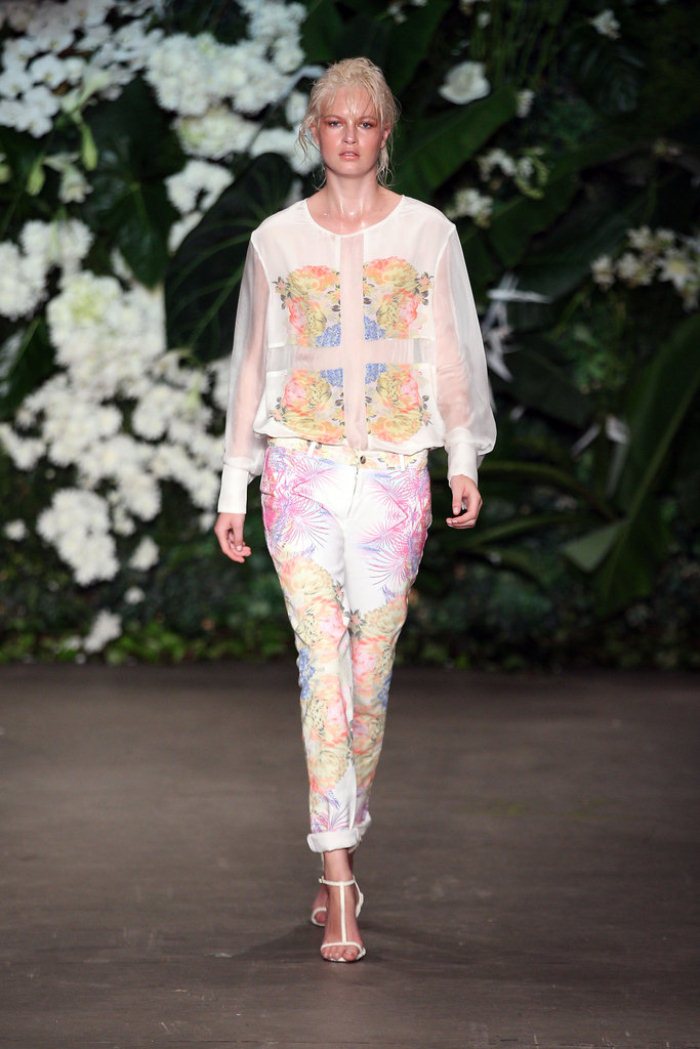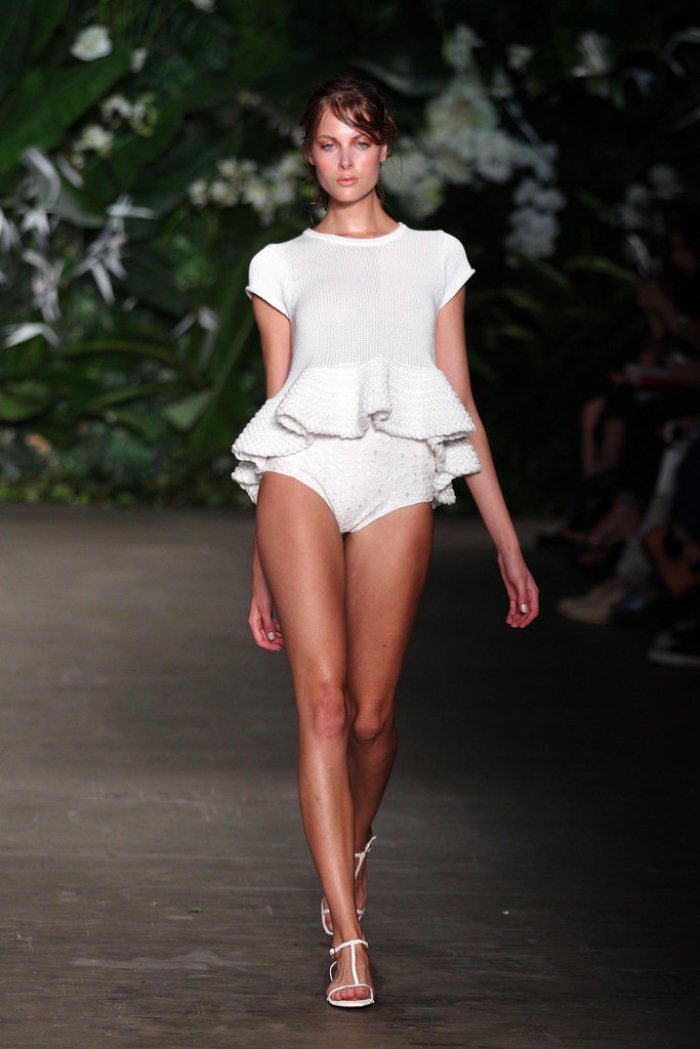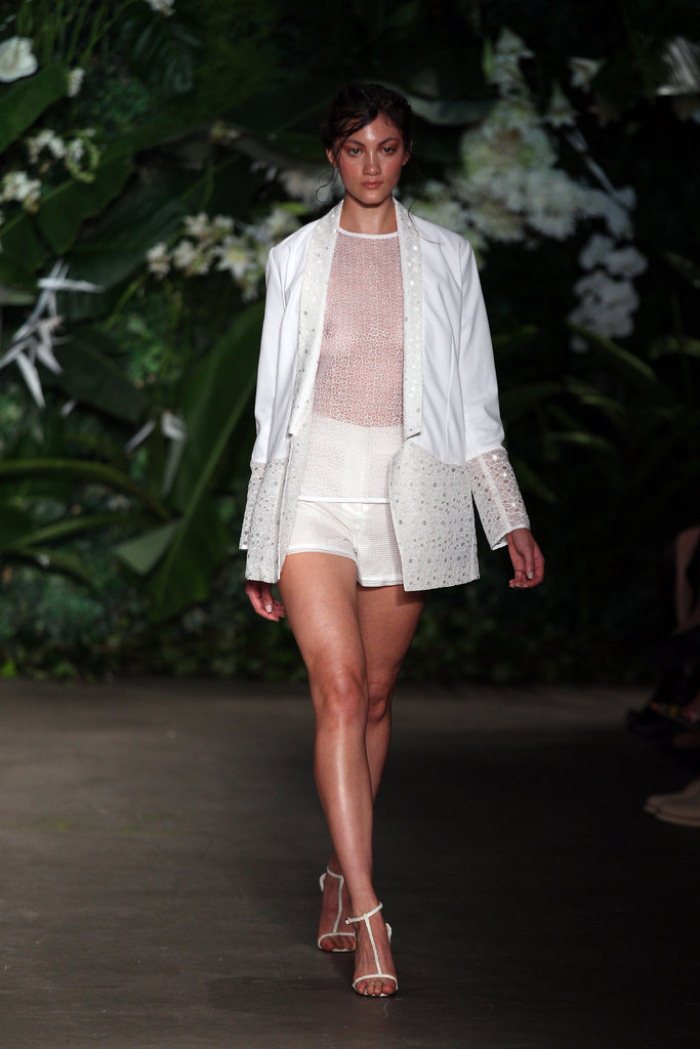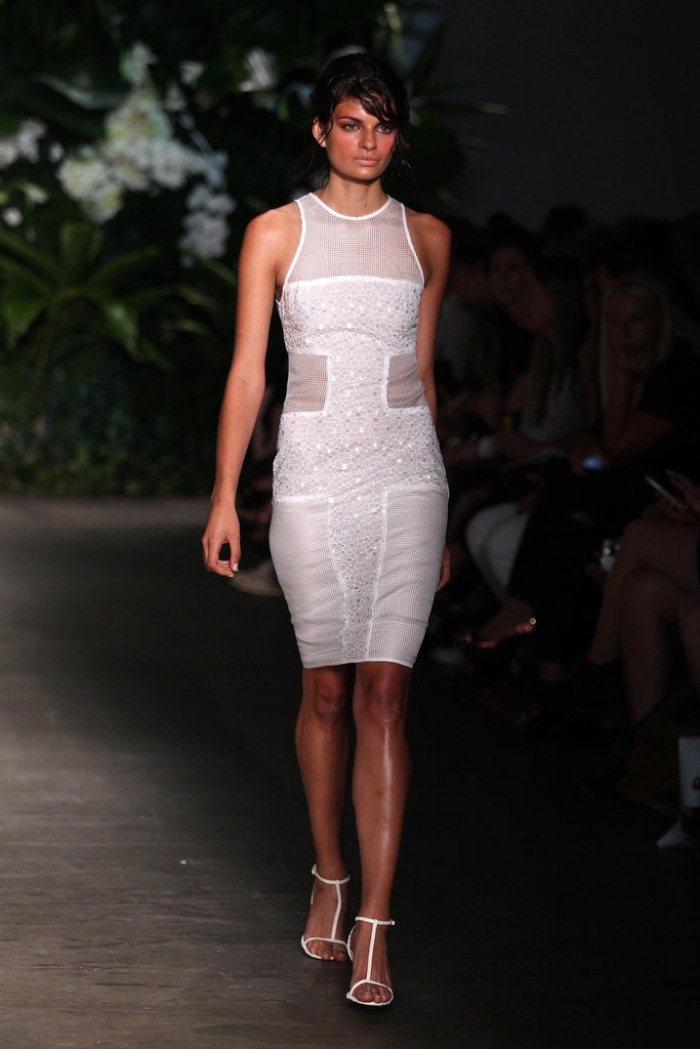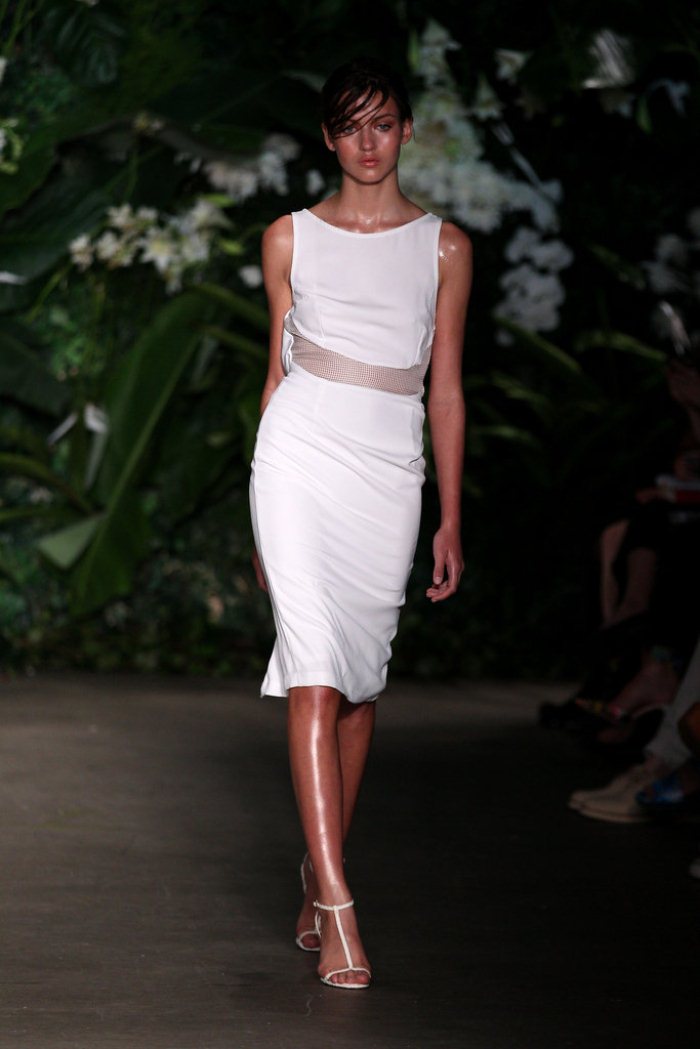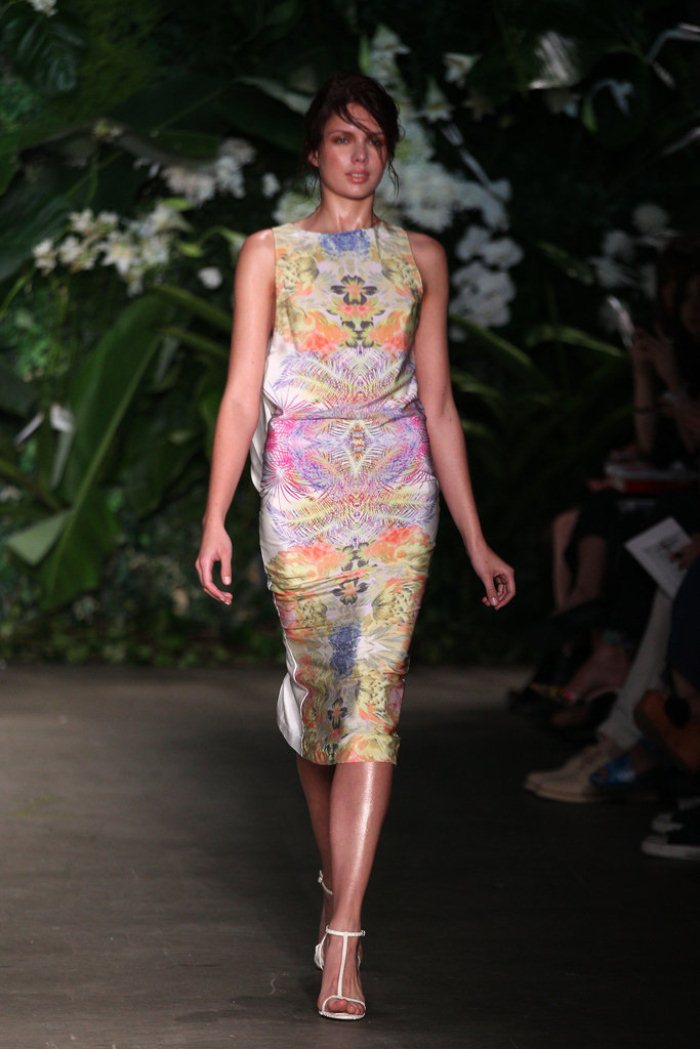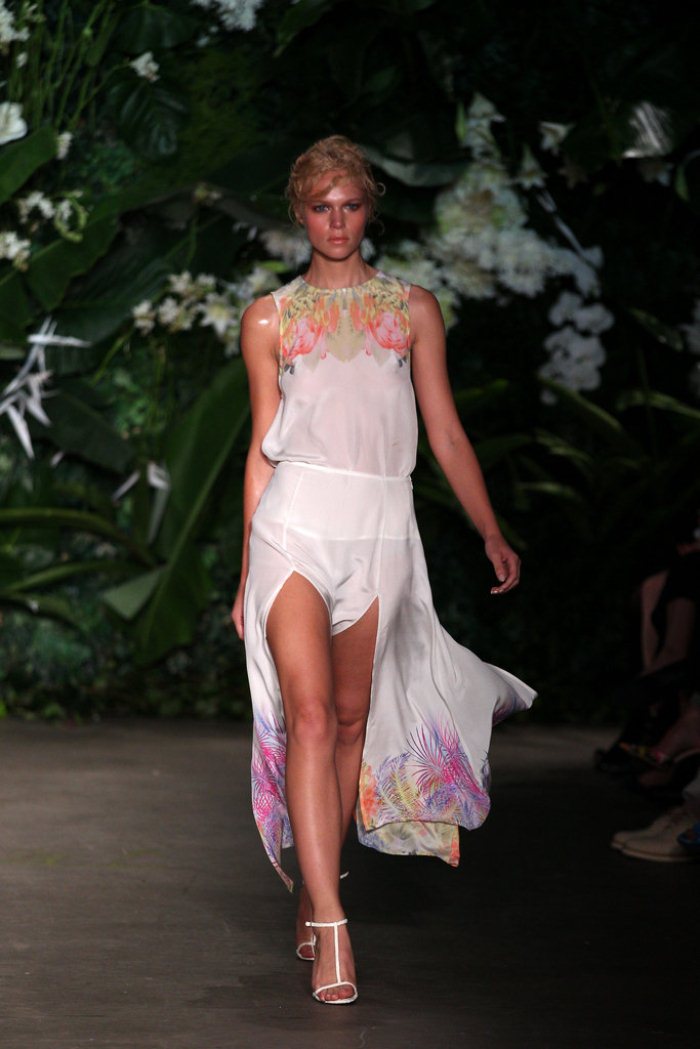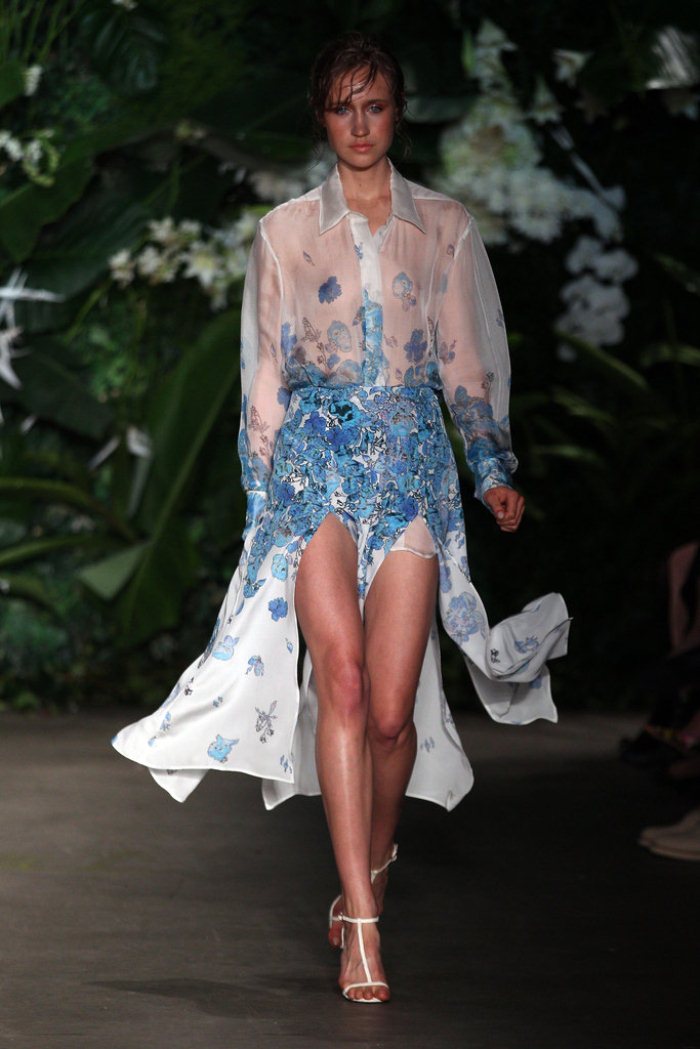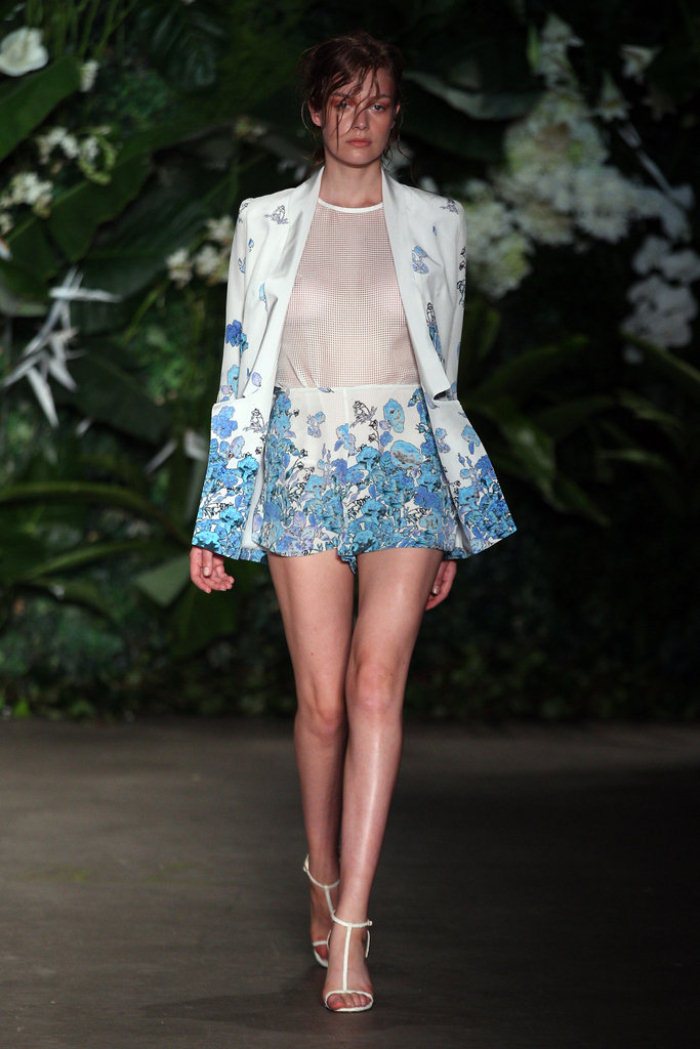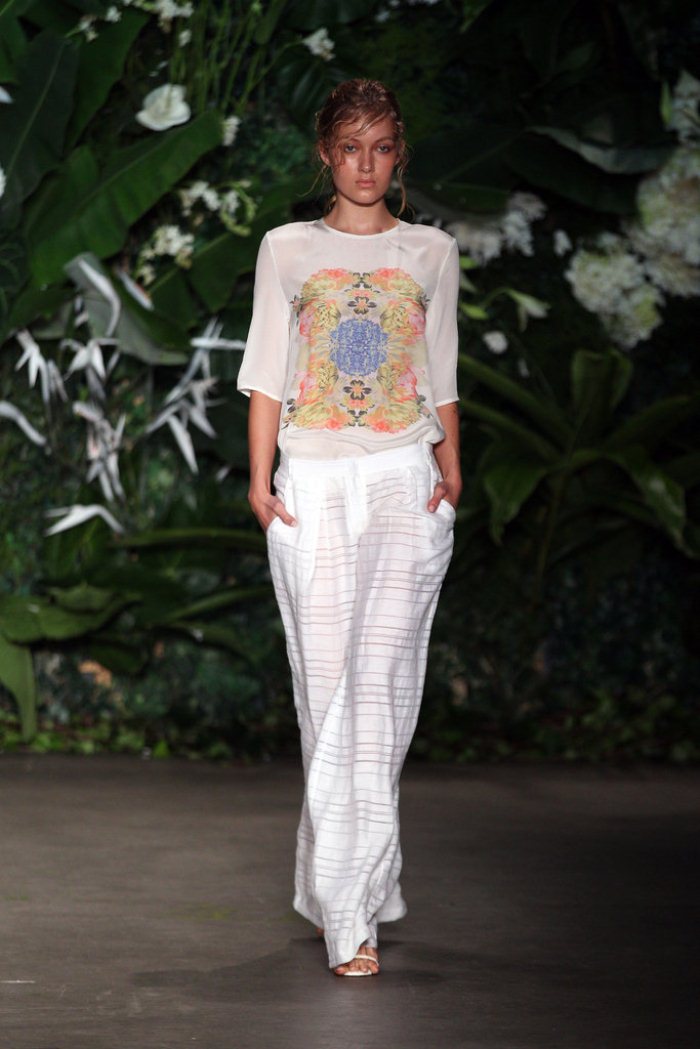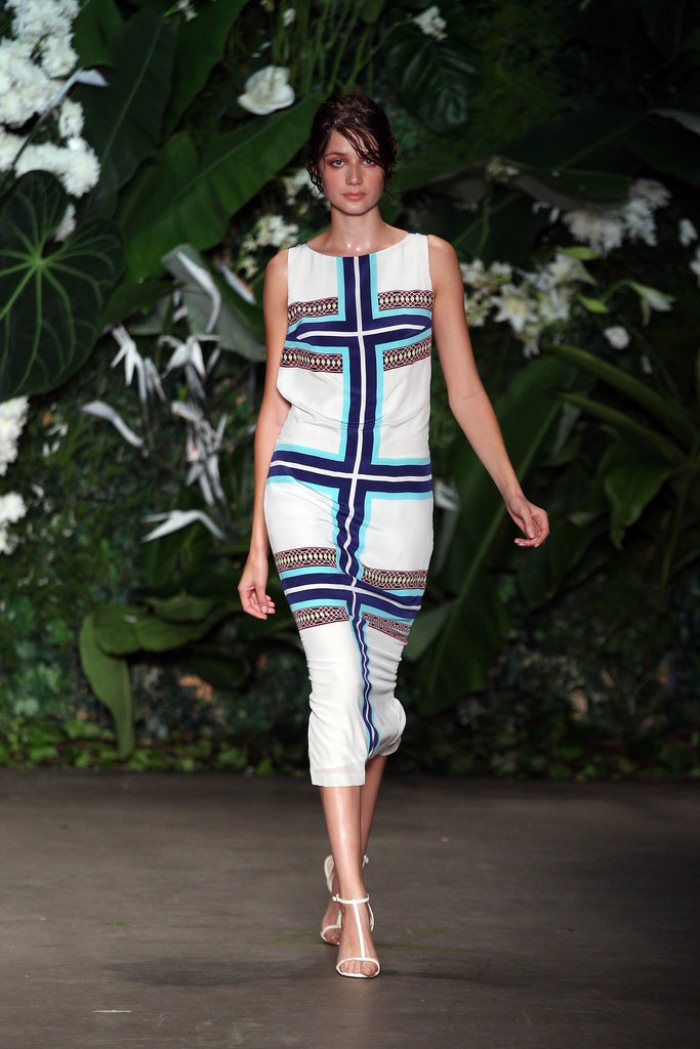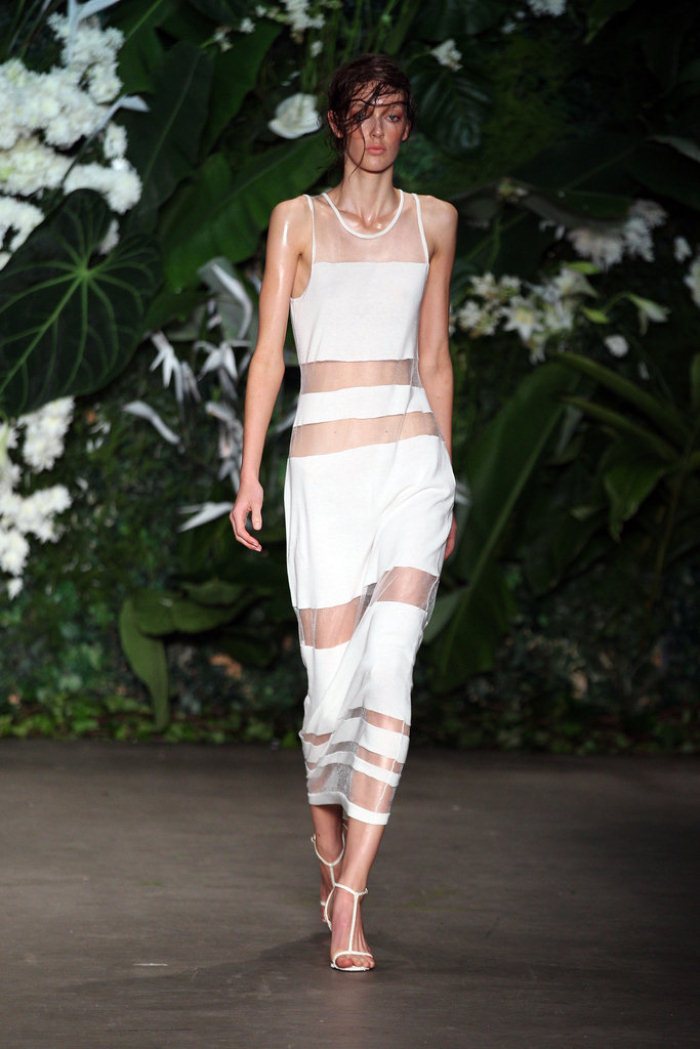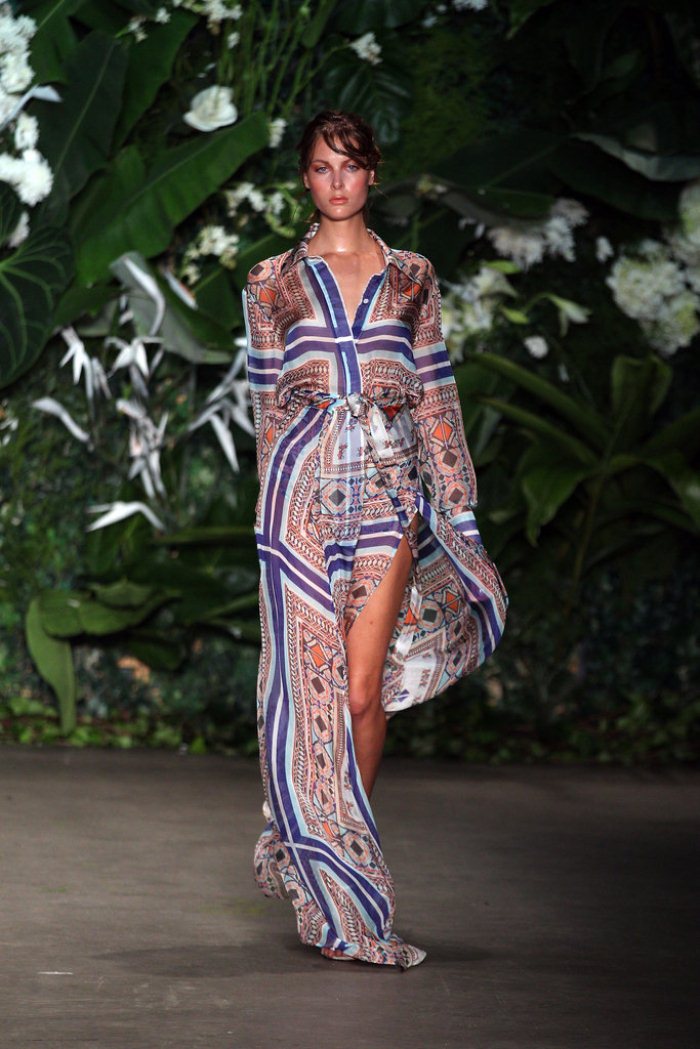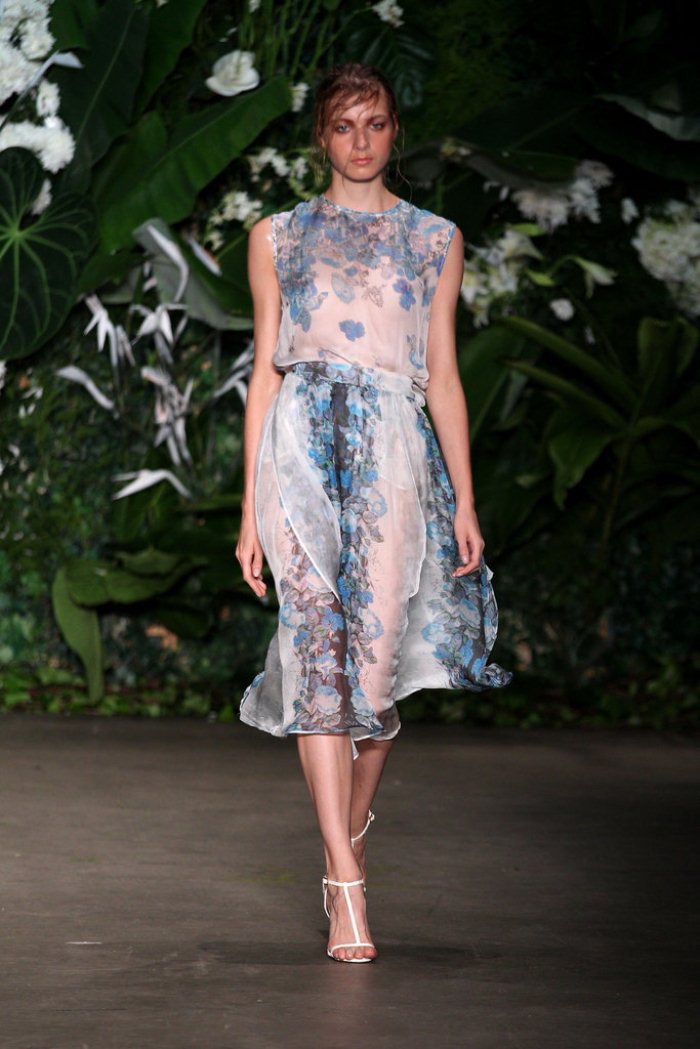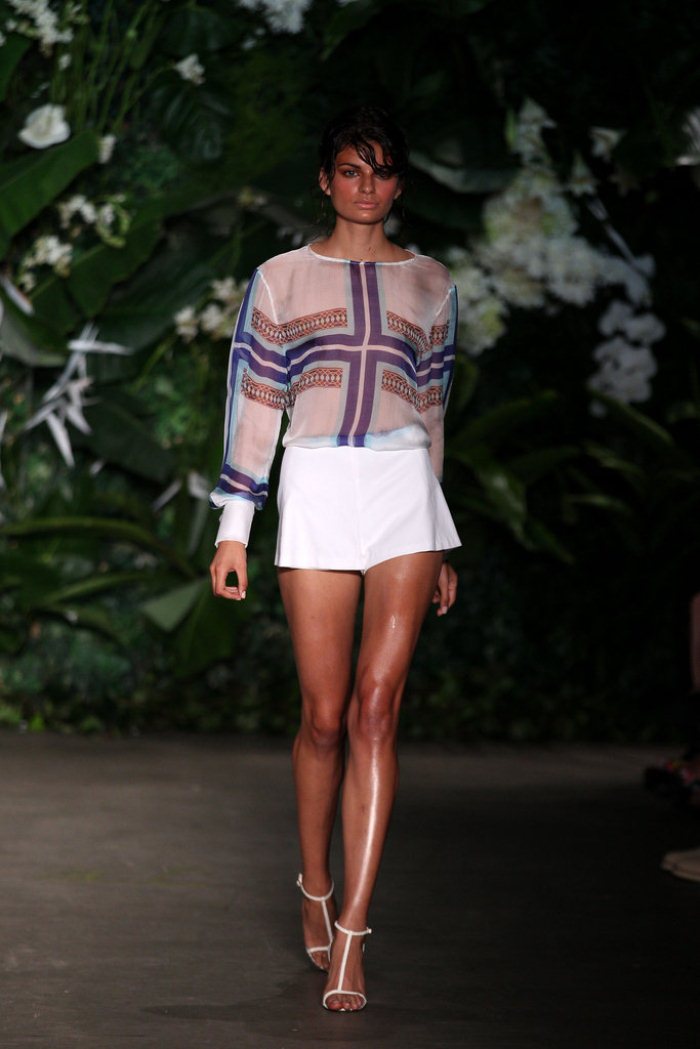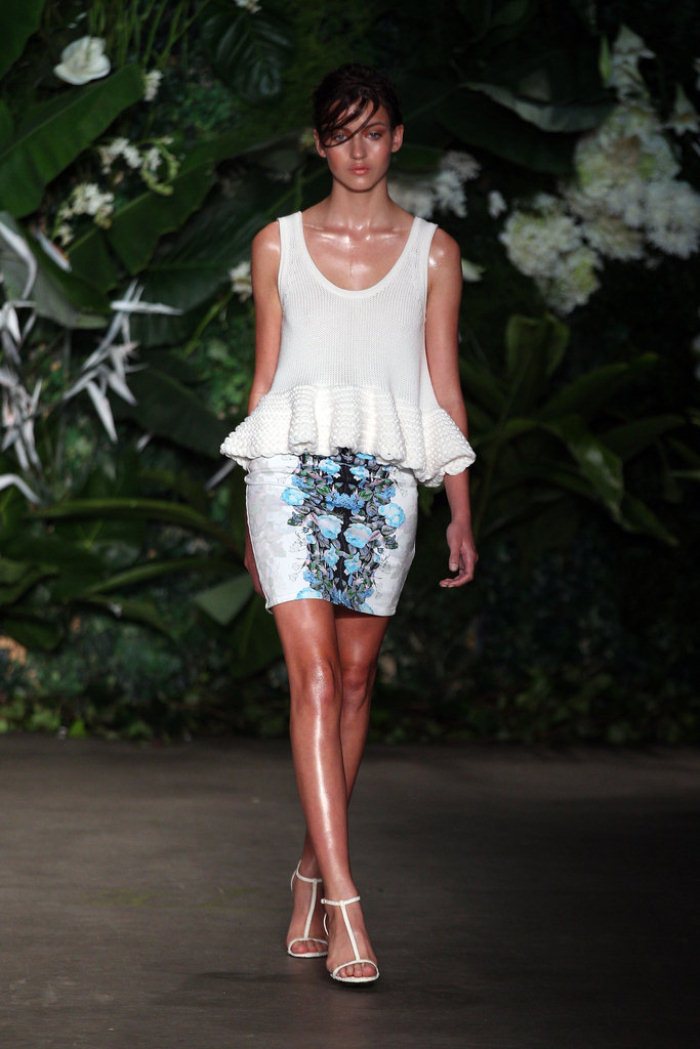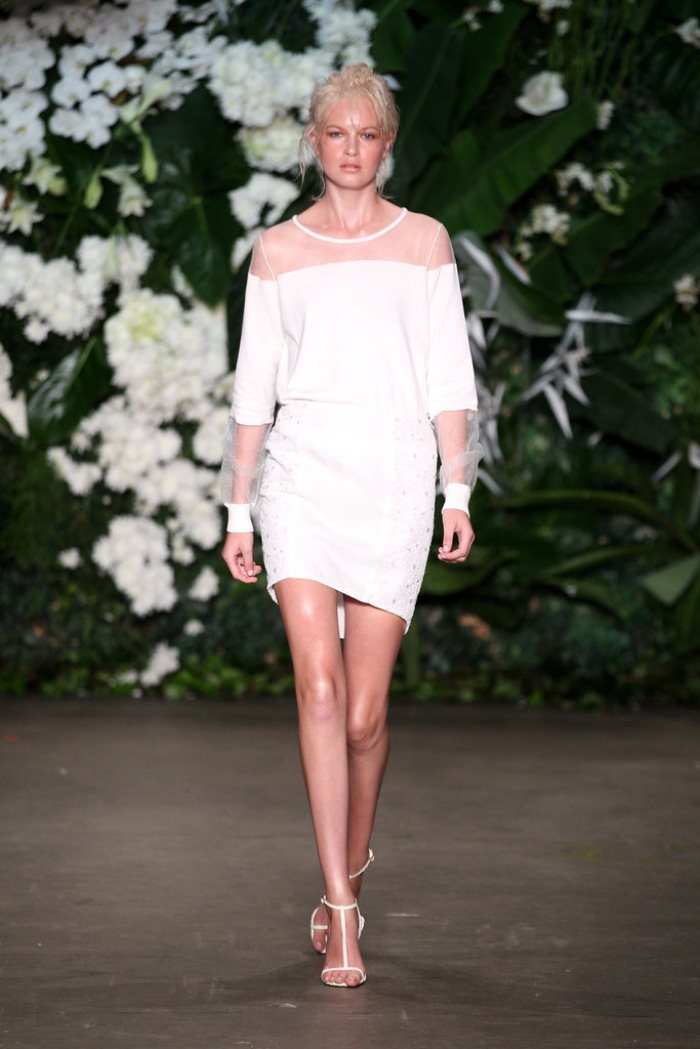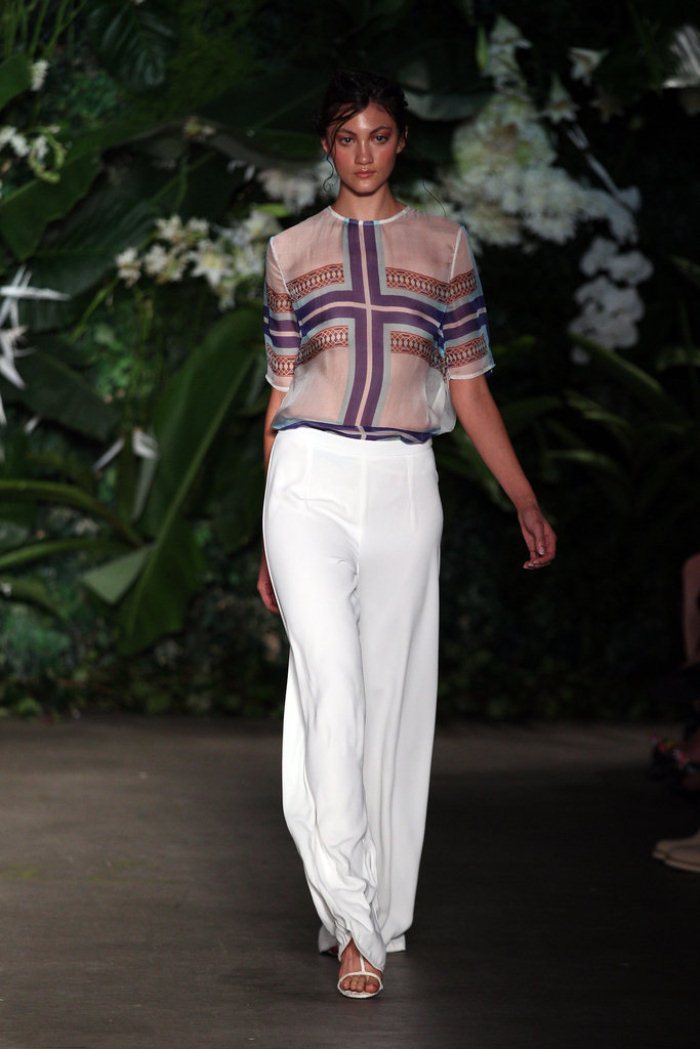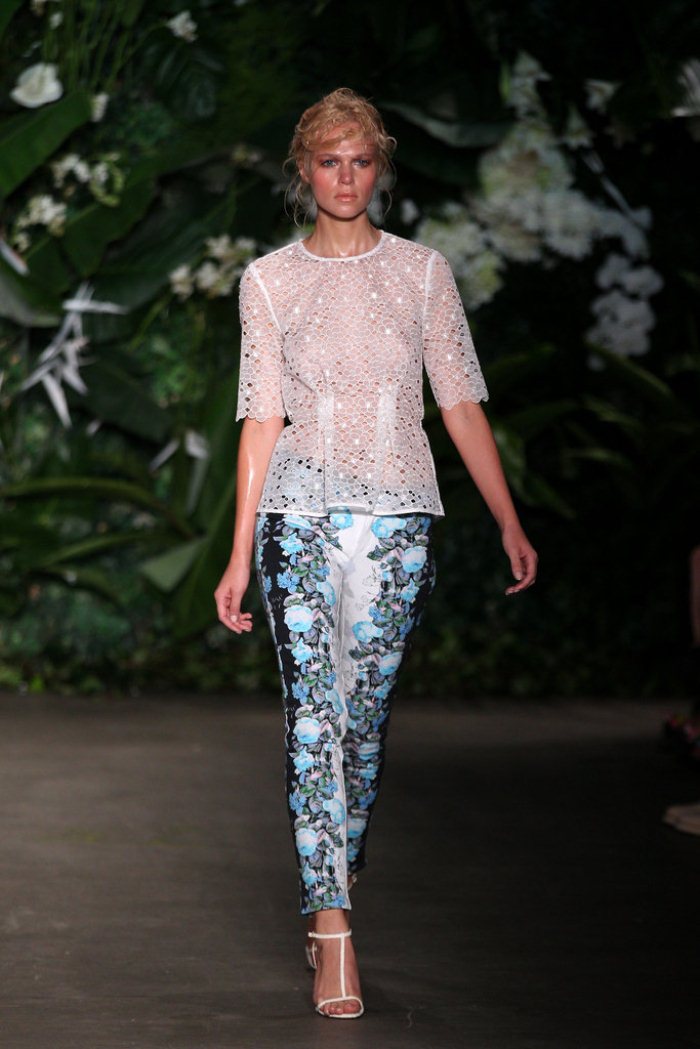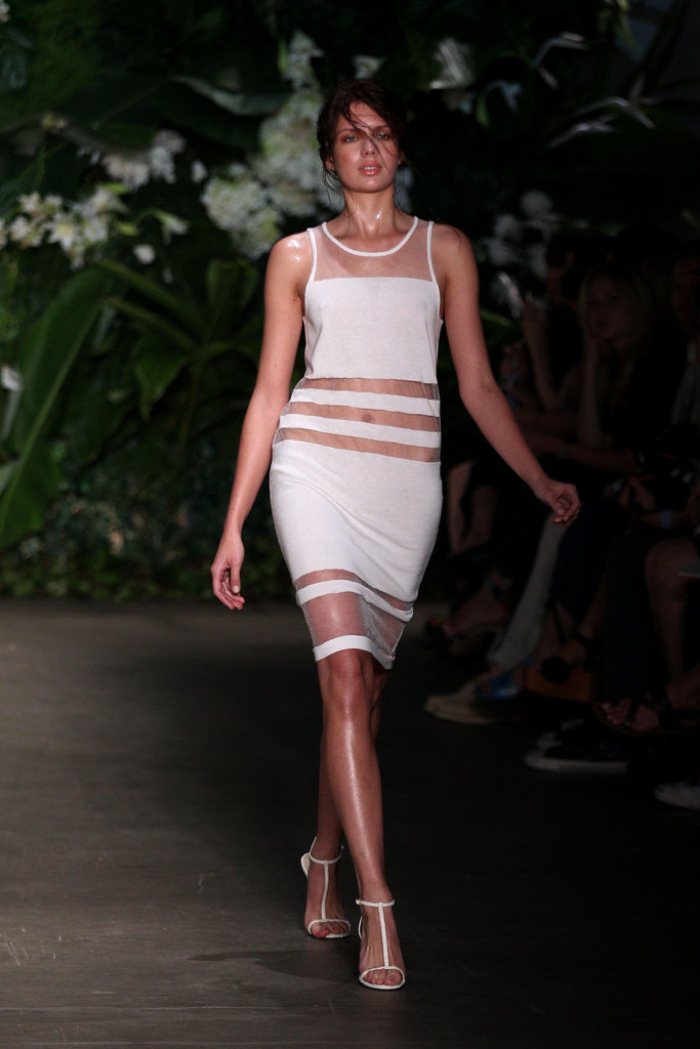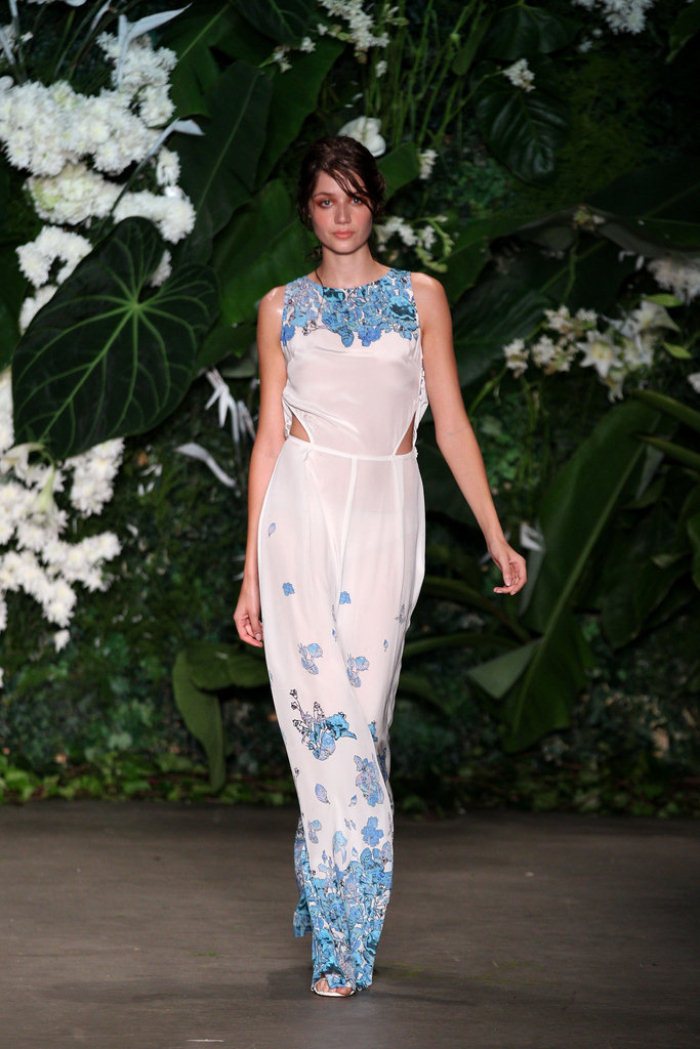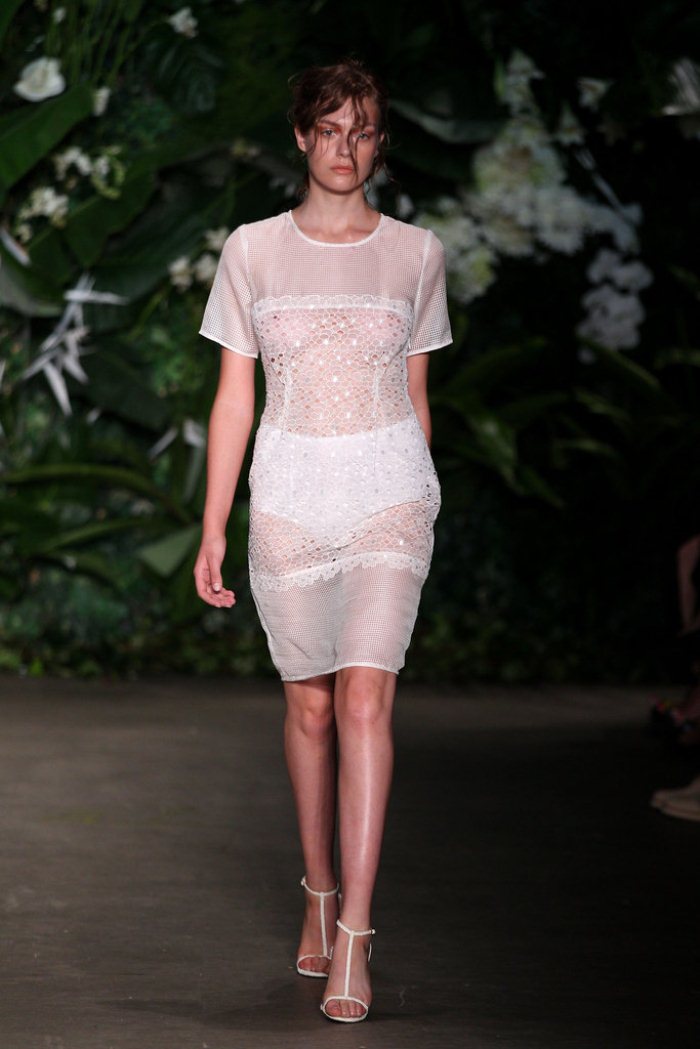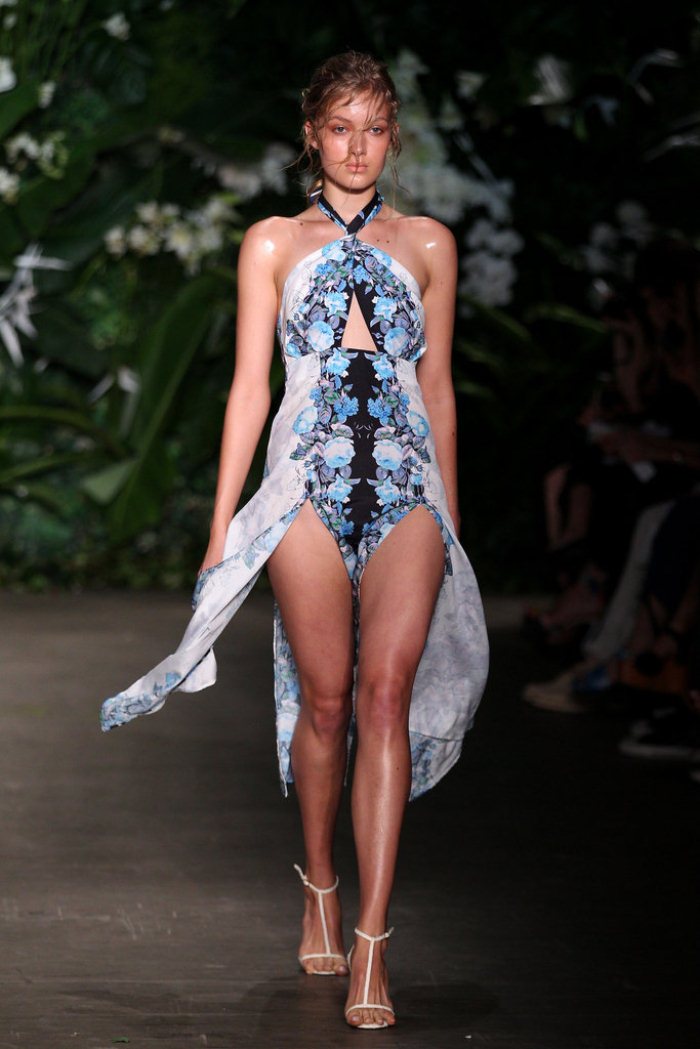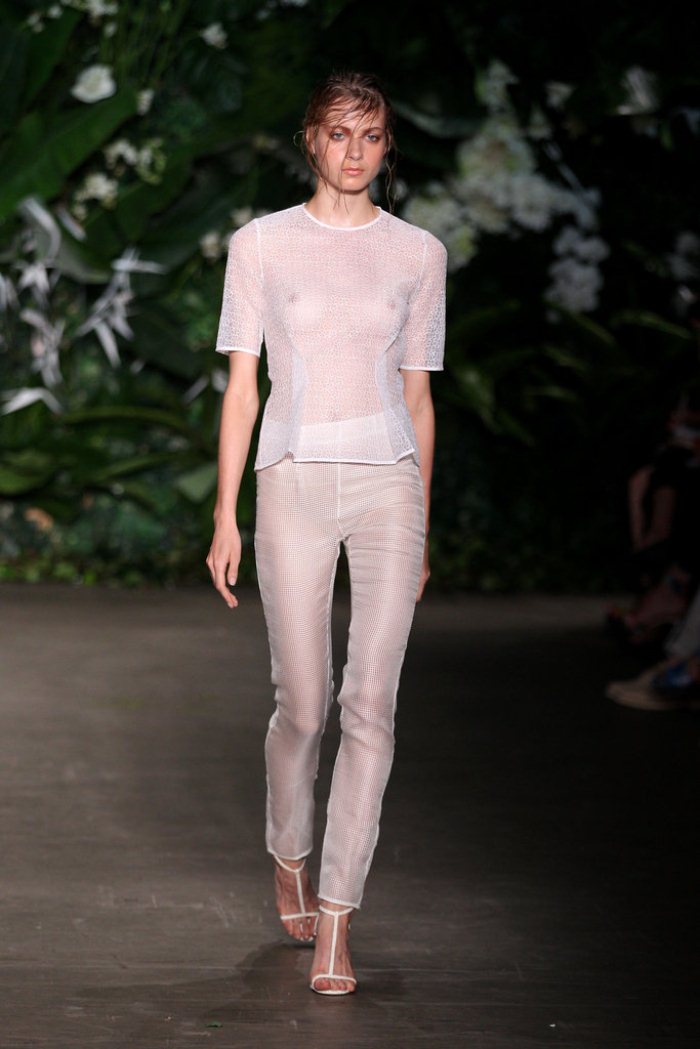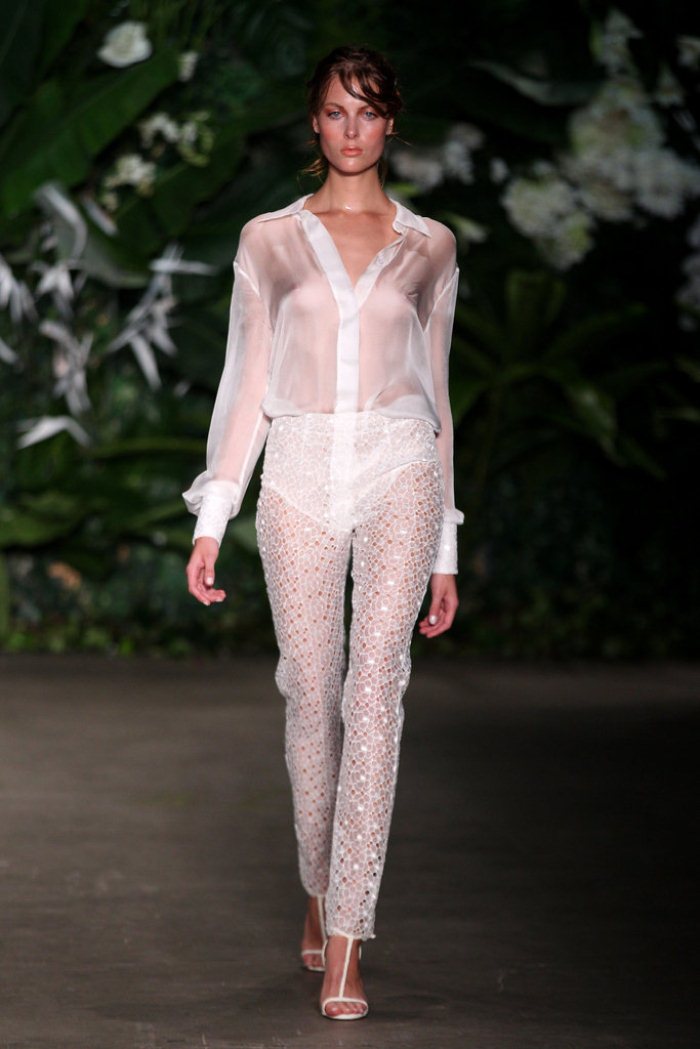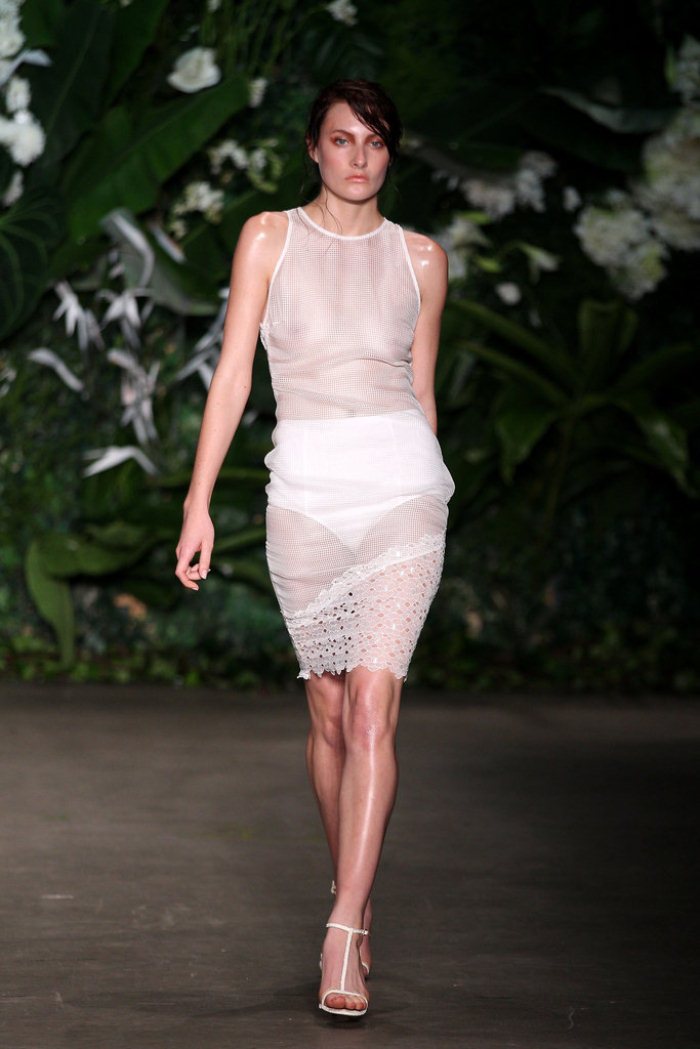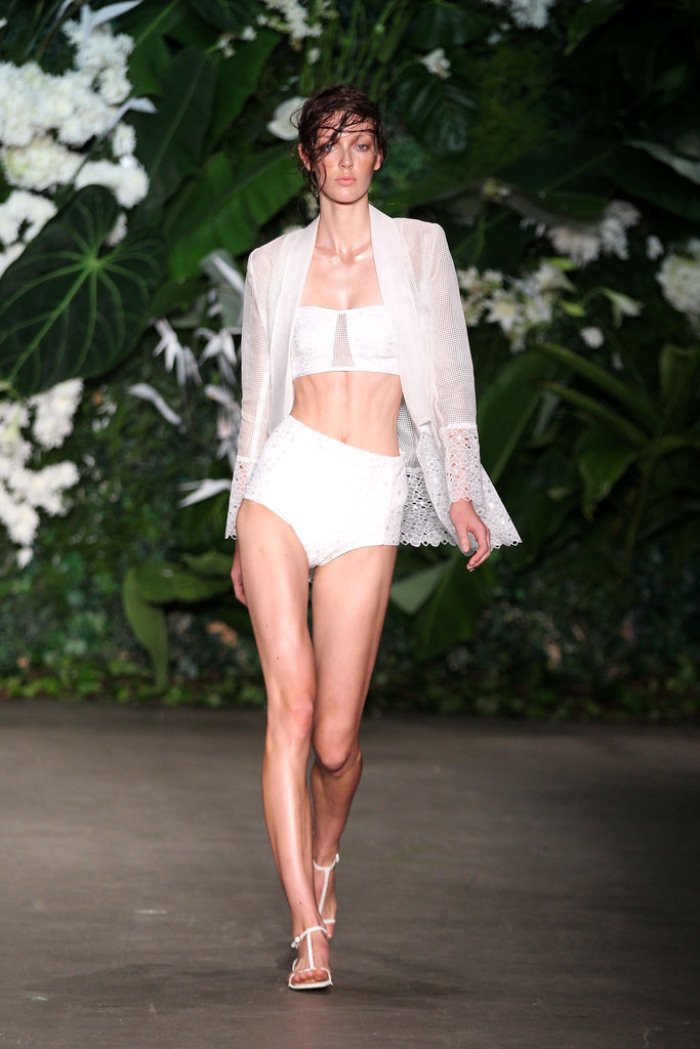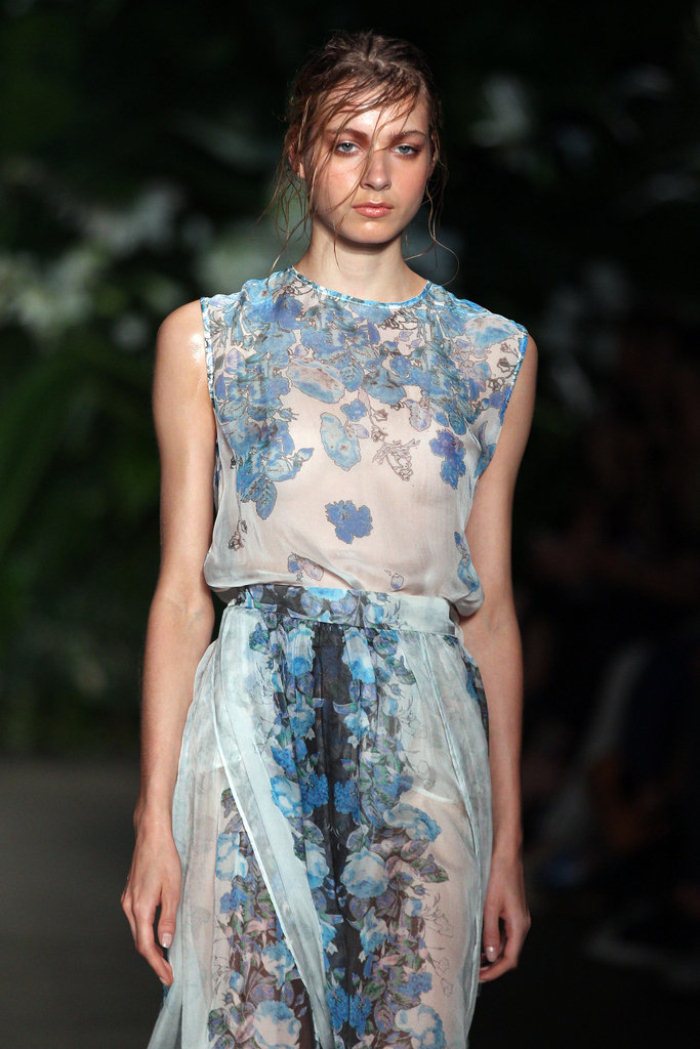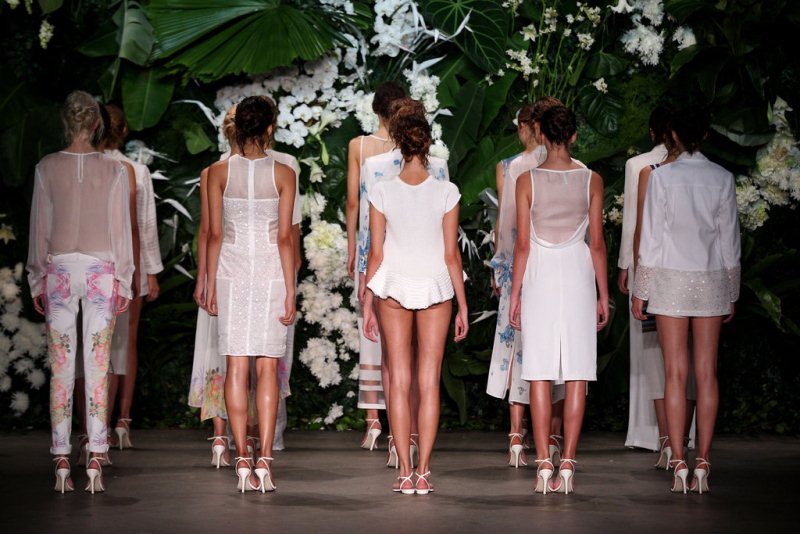 (Photos: Getty)