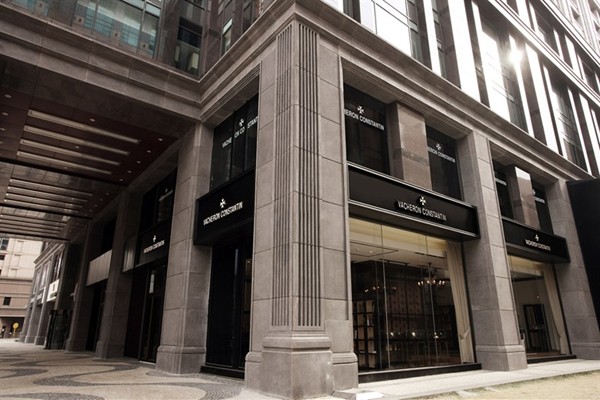 Esteemed watch manufacture Vacheron Constantin unveiled its latest flagship in Beijing, bringing the total number of stores in Beijing to three, and a grand 30 worldwide.
Taking up residence on the ground floor of Beijing Macau Center – one of the city's premier locations – the flagship spans 200 meter-square and exudes a contemporary, laid-back vibe.
Julien Tornare, Managing Director of Vacheron Constantin Asia Pacific, commented "The first Vacheron Constantin boutique in China has been opened in 1999, in Beijing. Today, we are proud to offer to our clients a new flagship store. Based on the same spirit of entrepreneurship, innovation and excellence that accompanied the foundation of Vacheron Constantin more than 250 years ago and the opening of our historical Mansion in Geneva in 1906, it is a joy to be part of Vacheron Constantin's current strong expansion with three boutiques in Beijing."
The opening also co-incided with the arrival of three special edition watches in Beijing and at the store, including the newly launched Patrimony Traditionnelle 14-Day Tourbillon, Métiers d'Art Kalla Haute Couture à Pampilles and the Patrimony Traditionnelle Calibre 2253.