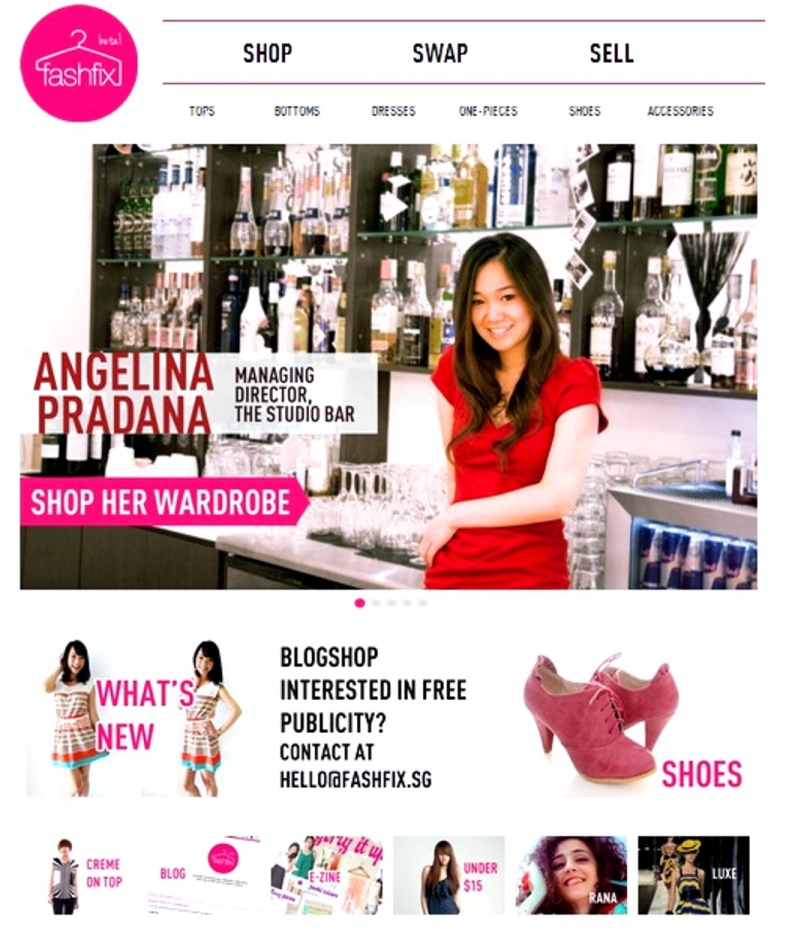 The saying goes that "one man's trash is another man's treasure". New Singapore startup Fashfix.sg now wants to apply that concept to women's fashion. WardrobeTrendsFashion is always in, with FULL support for fashion entrepreneurs, especially one with an ingenious idea for all women to have an infinite wardrobe.
Go FASHION in Singapore!
Launched in October, Fashfix is a web platform that lets women buy, sell, swap, and resell their fashion items. For example, if a user wants to sell a $200 cocktail dress she may never wear again, she can list the item on the website and wait for someone to buy it.
Women who spot the dress will be able to also swap the item with their own instead of buying it with cash. The swap feature will be unleashed by the end of October.
Think of Fashfix as a peer-to-peer rental and retail platform where instead of borrowing a tog or top from a shop, the item gets recirculated within the community. The startup takes a $1 cut out of every transaction to sustain itself.
Fashfix is similar to services like SGBagRental.com, 99dresses.com and Threadflip.com. Its user interface bears some resemblance to Threadflip, in that it features items from tastemakers — fashion stylists, lifestyle bloggers, successful women — front and center.
Currently, Fashfix has over 600 members selling 800 items. The brands range from mass market brands like ASOS and Topshop to indie blogshop items from Love Bonito and Oh So Fickle to luxury brands like Prada and Marc Jacobs.