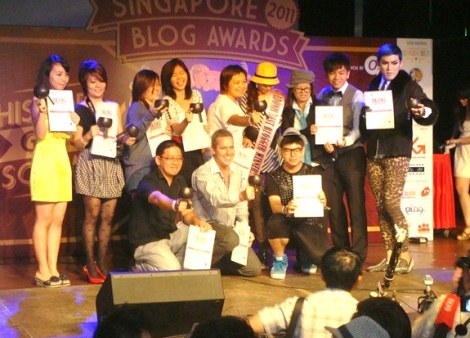 4th Singapore Blog Awards concluded with success!
Guest of Honour, Major General Chan Chun Sing, Acting Minister for the Ministry of Community Development, Youth and Sports and Minister of State for the Ministry of Information, Communications and the Arts
This year's event being bigger and better, with more sponsors, participating partners, bloggers and voters, and not forgetting the appearance of the ALL FAMOUS, Steven Lim, frisking aside all competition, including punching the editor of WardrobeTrendsFashion (WTF)  IN THE FACE!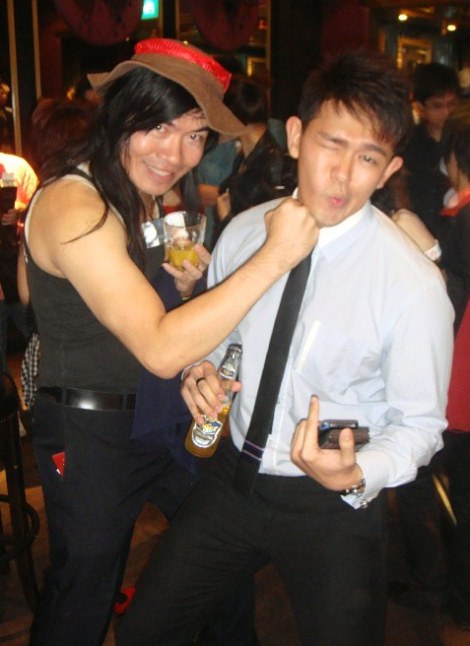 This year's Singapore Blog Awards 2011 was held at Shanghai Dolly (Clarke Quay), themed 'History Gets Social'. Attendees were encouraged to come dressed as 'historical characters' . Enjoy the photos!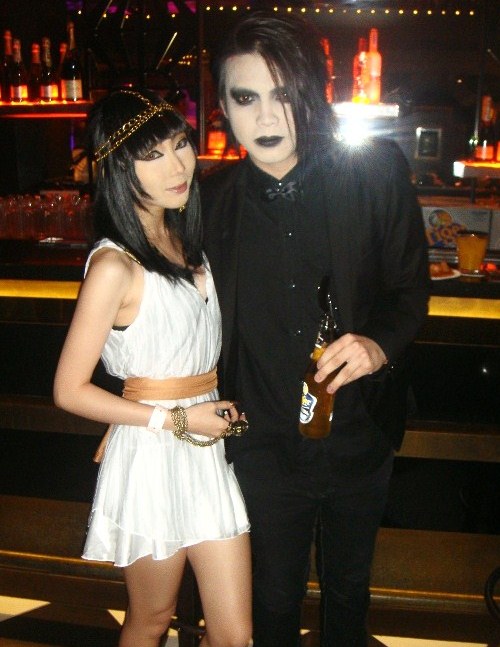 It's Cleopatra & Edward Cullen from Twilight!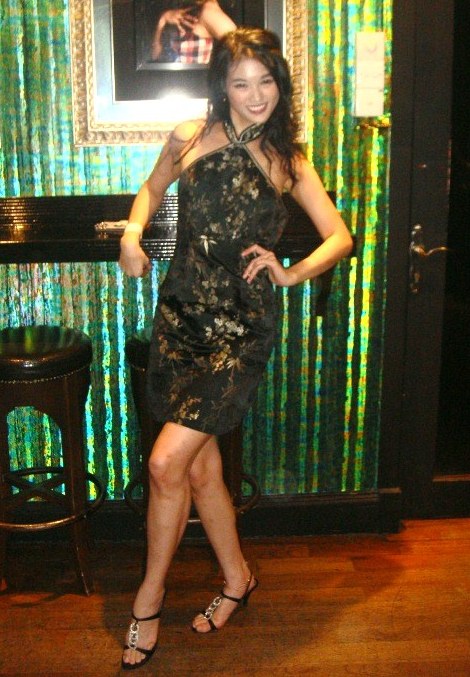 Ris Low looking stunning in a cheongsam.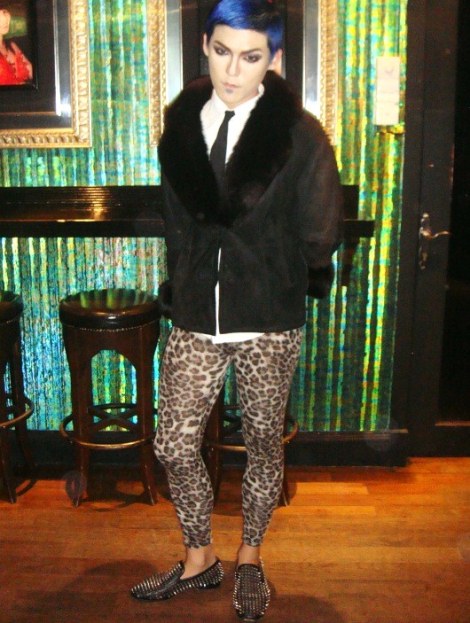 Eric Lim, Media Personality
About Singapore Blog Awards 2011
It is an award ceremony organized by Omy.sg, a bilingual news and interactive web portal, to honor bloggers who have put in countless time, continuous effort, tireless energy to provide an informative, regularly updated and creative blog out of interest instead for personal gains.
This annual award has been running since 2008 and each year, a panel of judges will judge the nominated blogs in various blog categories  and the winner of each category gets to walk away with fantastic prizes!
Category: Feature