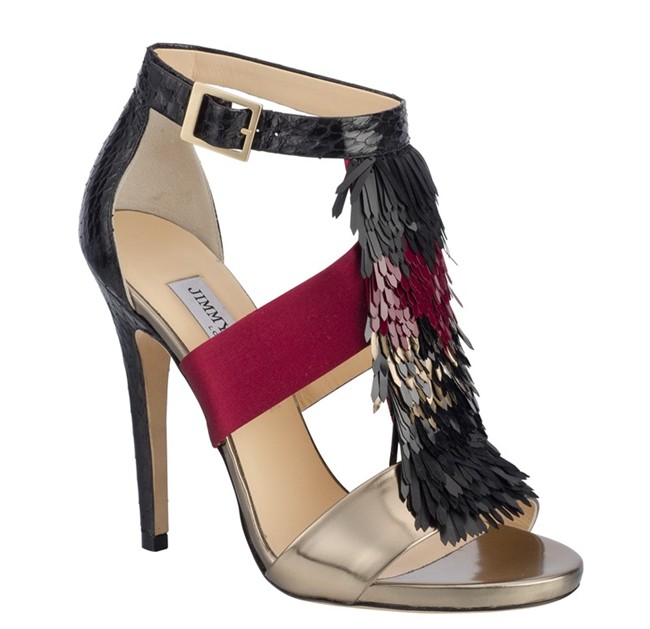 Sandra Choi's first collection for Jimmy Choo is fierce, fabulous and sexy – drawing on feminine power for inspiration, Choi delivers with an almighty Autumn-Winter line.
Darker, smoky hues, studs, sharp cuts are the standouts, with accessories accented with little details that evoke a military feel – think chains, studs, brocades and toe caps. Bags and shoes are under arrest with a gilded handcuff and a skeleton key. Helmut Newton was also a source of inspiration – think exposed ankles, t-straps, and thigh high boots in military shades, with fabrics like suede, leather and mink making an appearance.
"Helmut Newton's photography was very much front of my mind when I was designing. His lens was often found lingering over his subjects' legs and ankles. He had an almost fetishist obsession with the female form, but the subject was never portrayed as vulnerable; she was always strong, powerful and in control," said Choi.