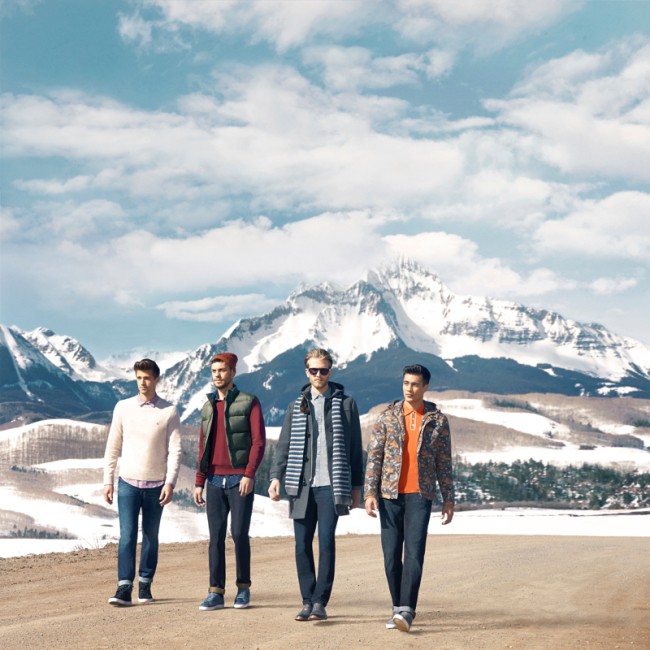 A collection of hipster-inspired styles for the American outdoorsman
Original Penguin's getting back to nature. Their new ad for their upcoming fall/winter seasons imparts an elevated sense of modern style and boyish adventure to the classic American brand. Shot in famed Colorado locales Dunton Hot Springs and Telluride, and styled by Ricky Bennick, the strategic juxtaposition of the collection, replete with bold prints and bright pops of color, against the picturesque backdrop of woodsy landscapes and snowcapped mountains arouses a sense of awe and the innate desire for exploration.
Drawing inspiration from the Rockies in winter and adding a dash of Brooklyn cool, Original Penguin has built a collection of wearable streetwear and formalwear pieces for the everyday dandy. Check out the new collection (and the gorgeous models) in the video below.