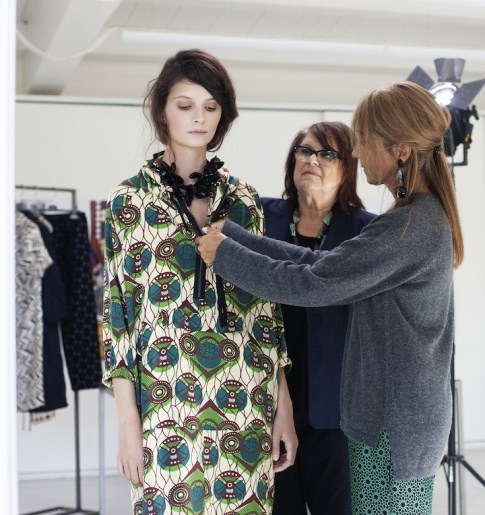 H&M usually waits a few months before announcing their next designer collaboration, but just a few weeks after the explosion of its first Versace collection, they are already teasing us with another collab that we'll queue overnight again for, set to be released for Spring.
This time, another Italian label is coming into the picture and it's the ever-classy Marni, whose vibrant prints are, for lack of a better phrase, to die for. Marni's collaboration with H&M includes a Spring collection for both men and women, including accessories, shoes, scarves, and jewelry. The retailer promises all-over prints, bold color, and classic Marni silhouettes, including full pleated skirts, dresses, and cropped pants.
Here's a video of Castiglioni and H&M's Margareta van den Bosch discussing the label and the collaboration with Style.com's Tim Blanks.