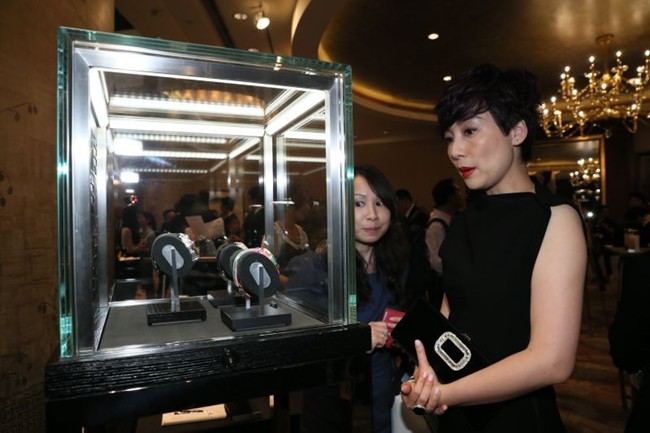 Hublot has set another prime example to perfectly illustrate its "Art of Fusion" concept in a philanthropic way by joining hands with Beam International Foundation – a medical charity founded in Hong Kong in 1991 that provides free surgeries for the underpriviledged children suffering from cleft lips or palates in China. Endorsed by Guo Jingjing as Smile Ambassador, the Foundation has been achieving milestones over the years followed with its strong pursuit of the healing work around the world. To support such a meaningful and charitable mission, Hublot worked with the Foundation to auction a custom-made Big Bang Caviar Steel Diamonds.
On June 28, Beam International Foundation held a charity gala dinner in Conrad Hong Kong chaired by Sir David Akers-Jones, Chairman of the Beam International Foundation. The event was also attended by Guo Jingjing, Smile Ambassador of the Foundation and Dr KO Wing-man, BBS, JP Secretary for Food and Health Government of the Hong Kong Special Administrative Region. A charity auction took place in the gala dinner to raise funds for the foundation with exclusive art pieces and collectibles going under the hammer including the highlight Hublot Big Bang Caviar Steel Diamonds. The watch sold for an impressive HK$140,000.
More precious, and more feminine than ever, the steel Big Bang Caviar features a bezel set with 36 diamonds. Based on the unique, iconic design of the Black Caviar, and directly inspired by the Black ceramic Big Bang Caviar which has been one of Hublot's bestsellers since 2011, the watch boasts an elegantly perfect diameter of 41 mm. BEAM's logo is engraved on the case back in memory of the special event.