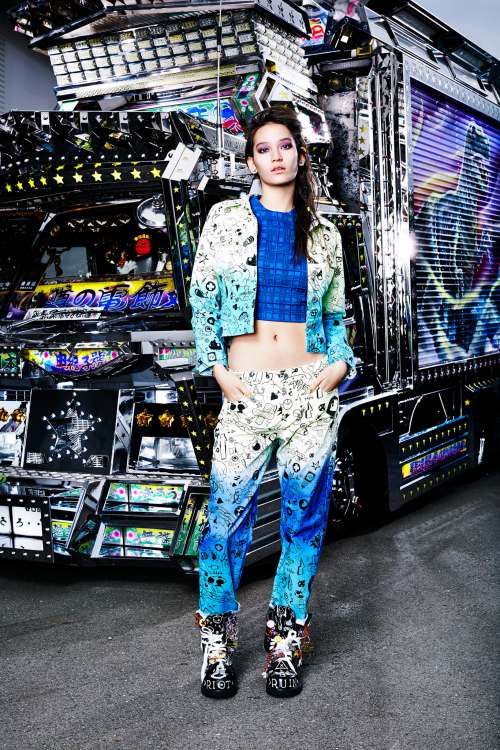 Inspired heavily by all the traveling to Thailand, Henry Holland's, Thai influence was perhaps most present in the riot of colors, and Asia was also repped by satin "judo" kimonos.
They went nicely with the tough, Tank Girl part of House of Holland's theme, as did a very wearable satin dress and a short jumpsuit. One highlight was a dress made from different-sized paillettes, which Holland originally designed as part of Lily Allen's stage garb.
Holland showed separates in an amusing mushroom print, of which he said, "The Tank Girl is very 'shroom-y'—I always have to have that kind of reprobate reference." That would also explain the Mongolian sheepskin clutches and little leather bags with words like crap written on them.