Sonia Ben Ammar stars in Dolce & Gabbana Eyewear's spring-summer 2017 campaign
After taking a look at Dolce & Gabbana's ready-to-wear campaign earlier this year, the brand has released its spring 2017 eyewear advertisements. Influencer Sonia Ben Ammar returns for a series of colorful shot captured by Franco Pagetti.
Photographed in Capri, the new season spotlights bold frames. From round shapes to cat eyes and opticals, the eyewear features bold embellishments. The #DGMambo motif decorates several styles as well as leopard prints. Discover more from Dolce & Gabbana's spring eyewear campaign below.
—————————————————————————-
DOLCE & GABBANA SPRING/SUMMER 2017 CAMPAIGN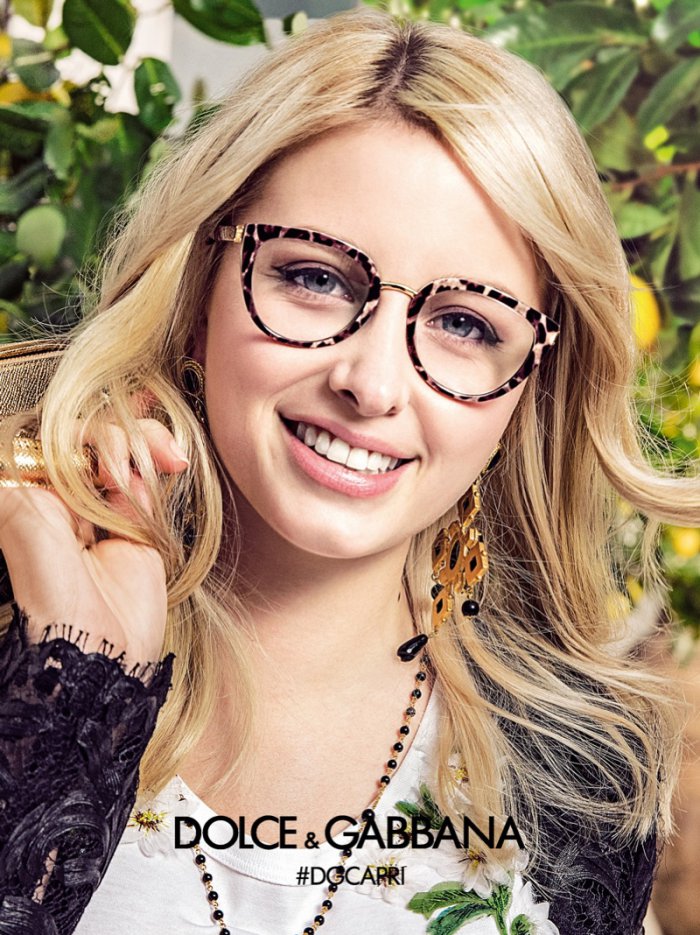 An image from Dolce & Gabbana Eyewear's spring 2017 advertising campaign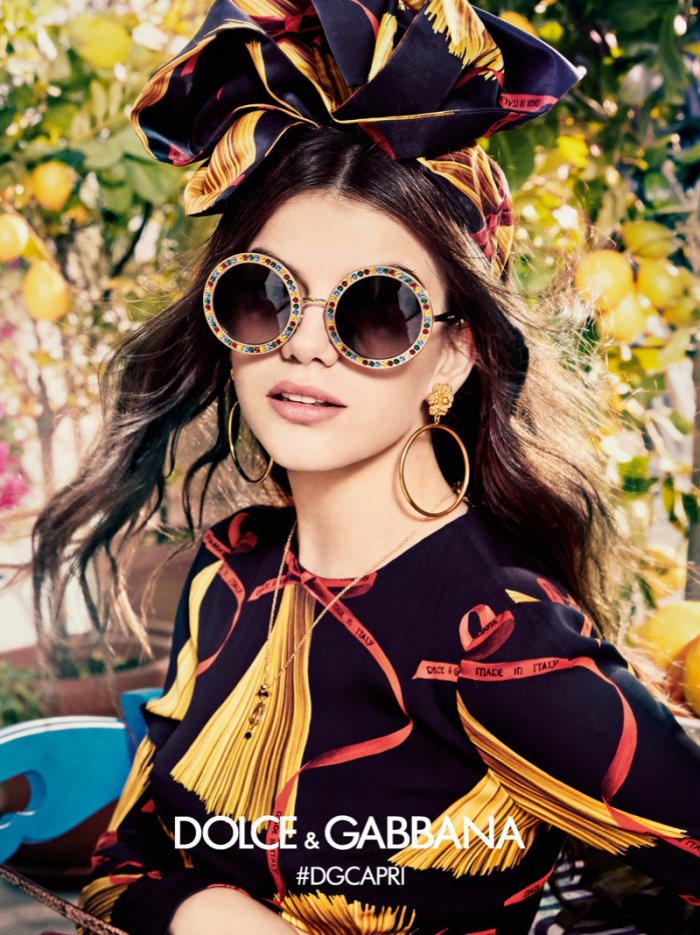 Circular framed sunglasses appear in Dolce & Gabbana Eyewear's spring-summer 2017 campaign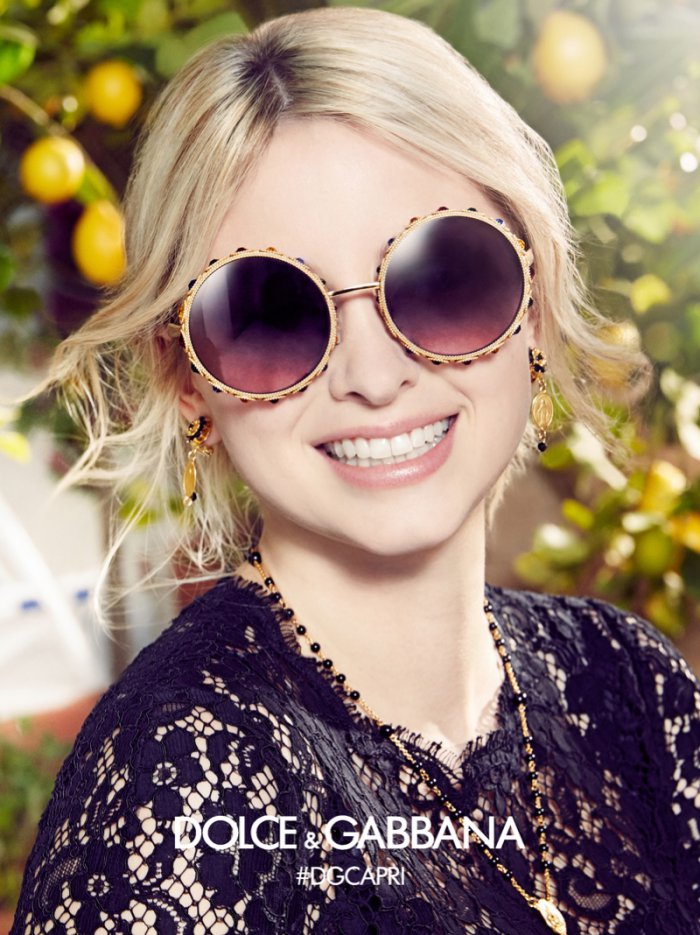 The Mambo motif takes the spotlight in Dolce & Gabbana Eyewear's spring 2017 campaign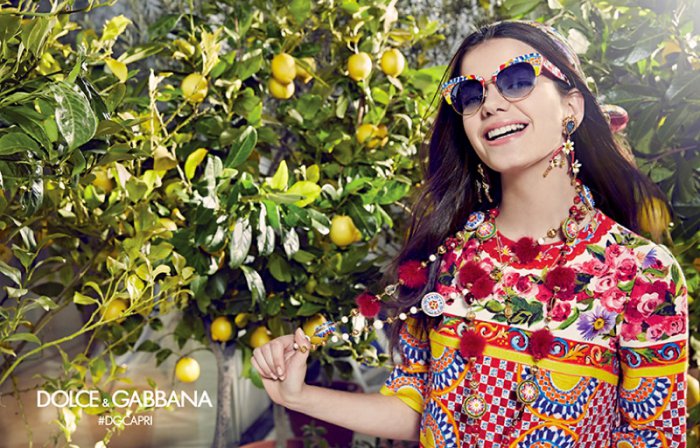 Sonia Ben Ammar flashes a smile in Dolce & Gabbana Eyewear's spring 2017 campaign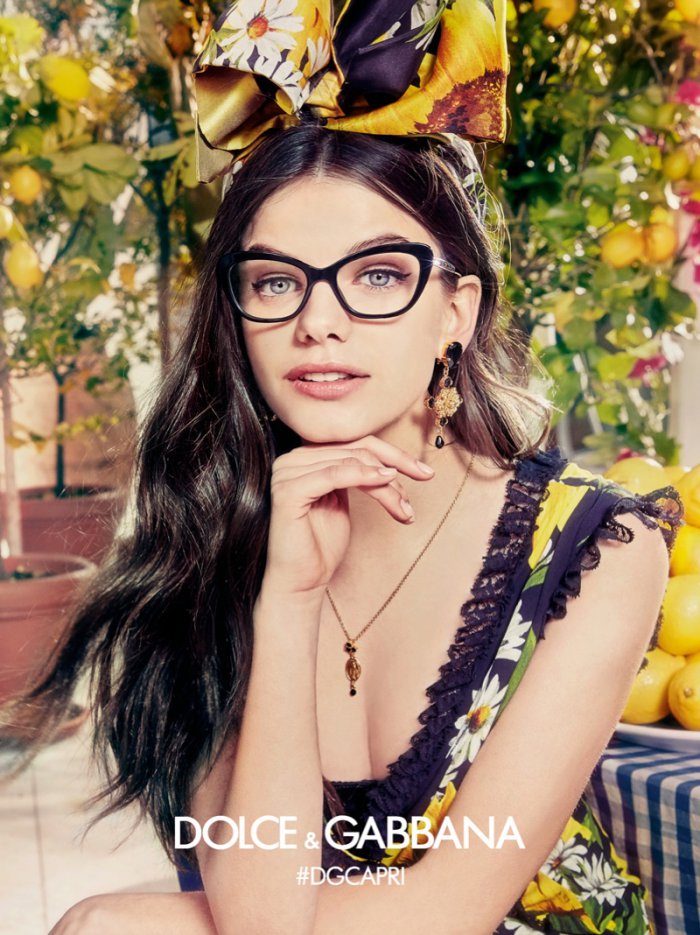 Sonia Ben Ammar models cat eye frames in Dolce & Gabbana Eyewear's spring 2017 campaign