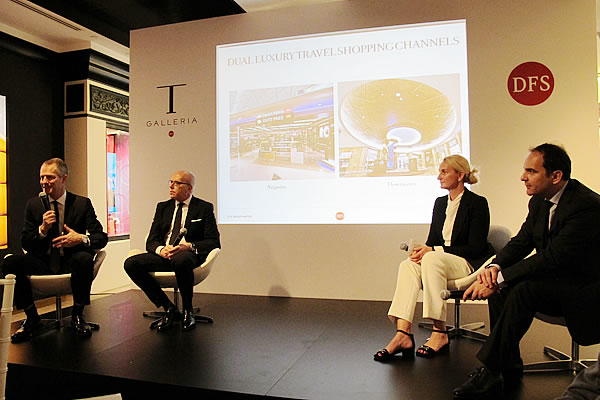 DFS Group today has announced the launch of a new global luxury rewards programme – Loyal T – as it celebrated the roll-out of its 'T Galleria by DFS' concept in Singapore.
The new 'T Galleria for DFS' brand identity represents what DFS described as "the ultimate evolution in [its] downtown luxury retail business dedicated to travellers".
First unveiled in Hawaii last September, the T Galleria concept has since been introduced in Hong Kong and Macau, and will continue to be rolled out on a phased basis to all existing DFS Galleria stores globally this year. Next up is Okinawa in April, DFS revealed. With 14 downtown outlets in seven countries and 11 cities, the global reach of the T Galleria store network is wider than that of almost any other multi-brand luxury retailer, the company said.
Centrally located on Scotts Road in Singapore's premium shopping district, T Galleria Singapore – formerly known as DFS Galleria Scottswalk – brings more than 300 of the world's leading brands under one roof within a Galleria environment. Featuring a striking new façade, the 100,000sq ft Galleria has an entirely redesigned interior with brands across beauty and fragrances, fashion and accessories, watches and jewellery, and wine and spirits, spread over four storeys.
To mark the arrival of T Galleria to Singapore and to provide a better understanding of what it has to offer, DFS organised an exclusive preview day for media from around the region, including a sizeable contingent from China and Indonesia, its biggest customer base here.
On hand were senior DFS management, who also hosted a cocktail for 400 guests, including brand partners and top customers, at the new T Galleria later in the evening.
Speaking at the media reception earlier today, DFS Group Chairman and Chief Executive Officer Philippe Schaus highlighted the evolution of DFS's downtown stores: from being simply an extension of its airport stores at the beginning, to becoming full-fledged purveyors of luxury today. This change necessitated a new brand identity, one that pays homage to the company's core business – serving travellers.
Meanwhile, DFS is commemorating the arrival of T Galleria in Singapore with a joint-collaboration with local contemporary artist and co-founder of the Spa Esprit Group, Chua Koon Beng (KB Chua). DFS says this has resulted in the creation of a special 'T in Art' installation encompassing elements of the DFS brand and story, Singapore and the spirit of travel.
The company said: "The art piece represents the ever-changing face and spirit of Singapore, and is inspired by the notion of flight and movement, and in form, resembles the wings of a modern aircraft. The T logo reflects precisely what DFS has become — the world traveller's preferred destination for luxury shopping."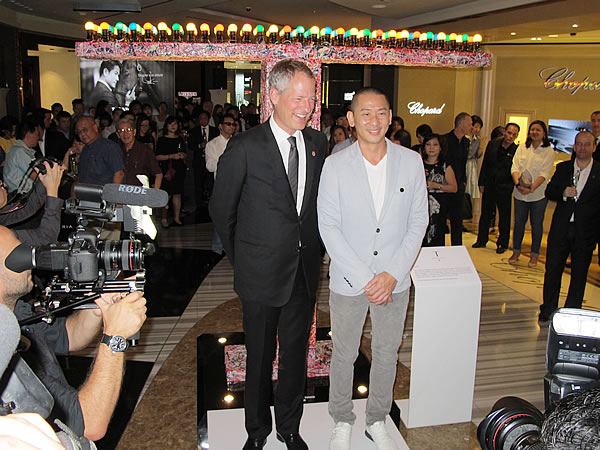 DFS's Philippe Schaus and local contemporary artist and co-founder of Spa Esprit Group Chua Koon Beng, pictured with the latter's 'T in Art' installation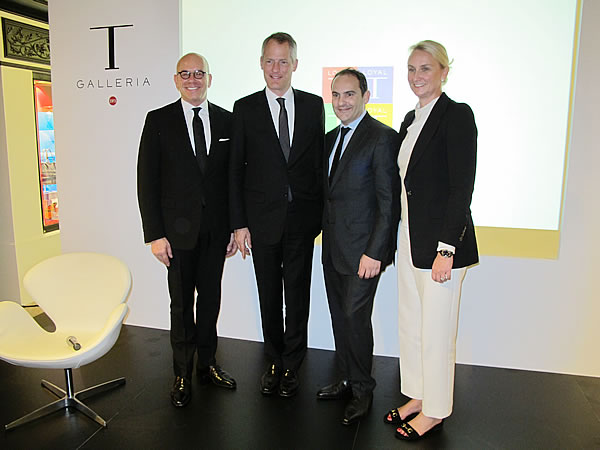 (L-R) DFS Group President Global Merchandising Harold Brooks; DFS Group Chairman and Chief Executive Officer Philippe Schaus; DFS Singapore Managing Director Francois Rosset; and DFS Group President, Consumer Marketing and Branding Sibylle Scherer at the unveiling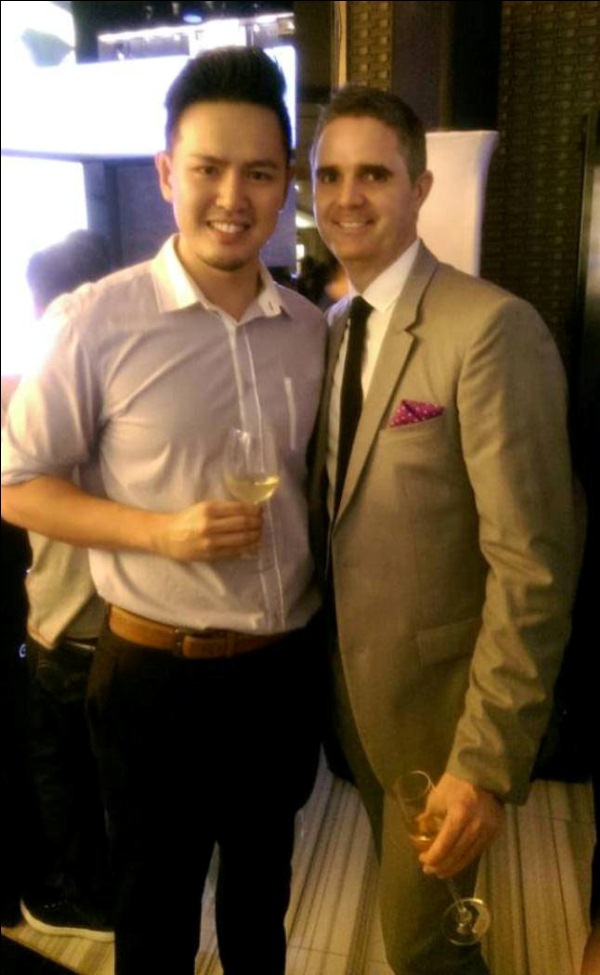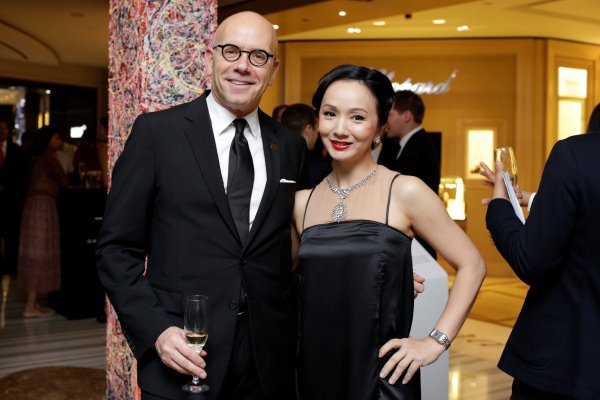 Harold Brooks, Diana Ser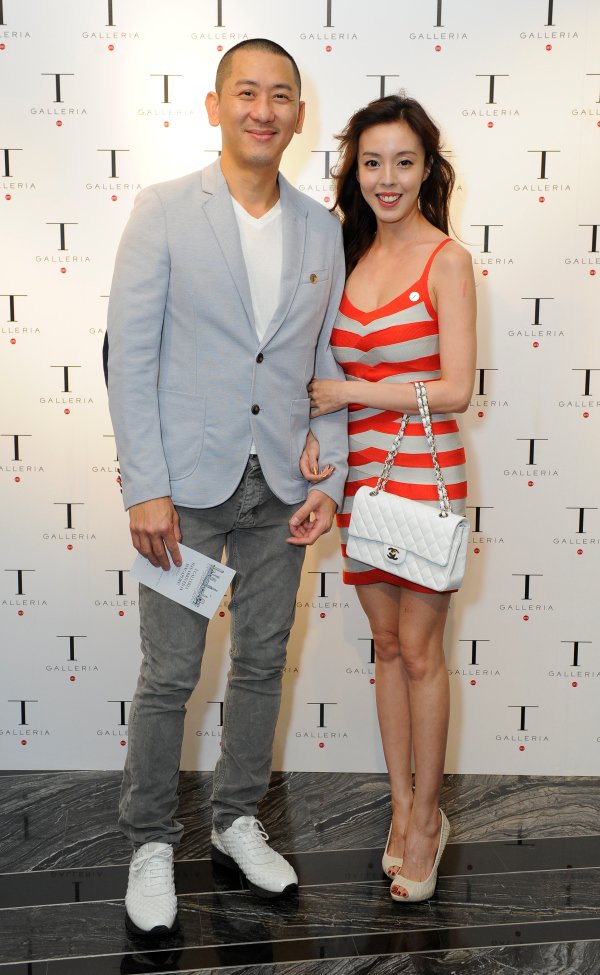 KB Chua, Ericia Lee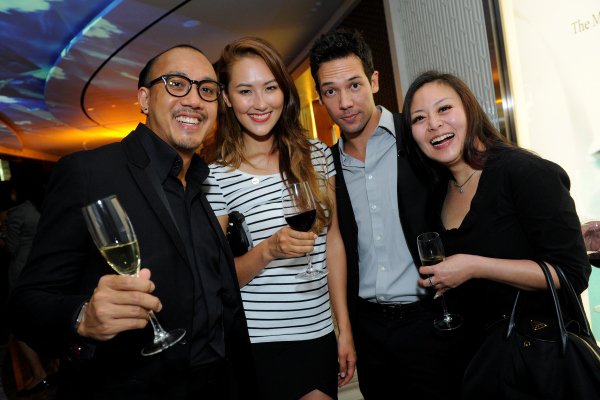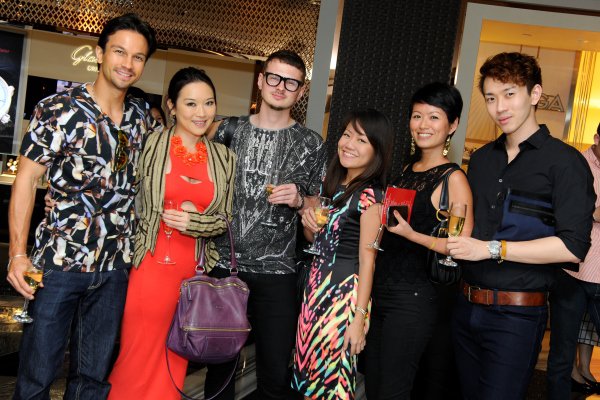 Richard Herrera, Sharon Tan and Luann Alphonso (second from right) from Robb Report with friends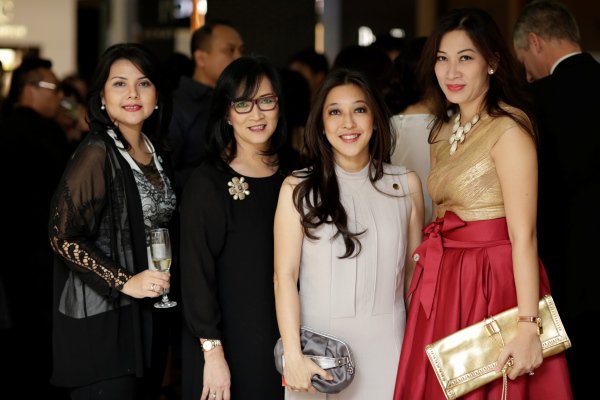 Susanti Nurmalawati, Mira Wibowo, Nancy Nendriati Shrindan, Debbie Kristyaningsih
Sibylle Scherer, Harold Brooks, Linda Black, Zurina Bryant, Justin Bratton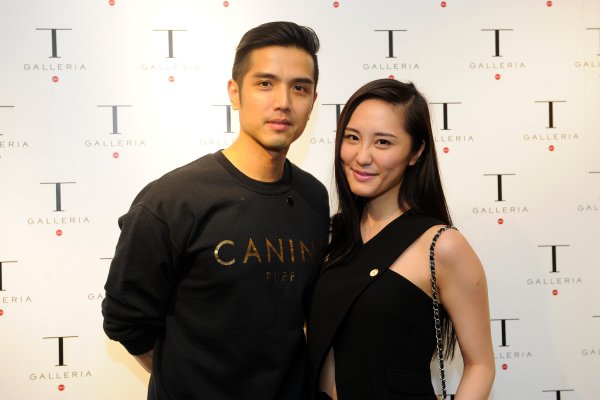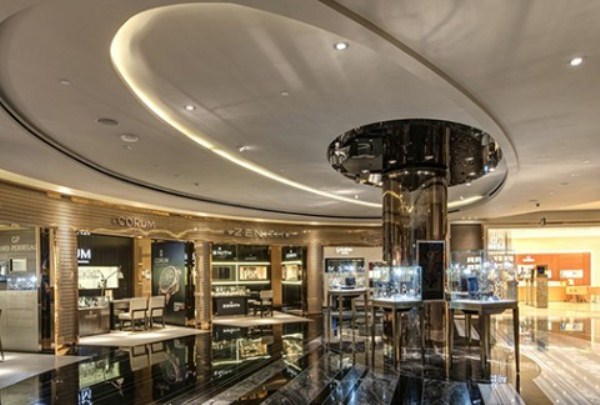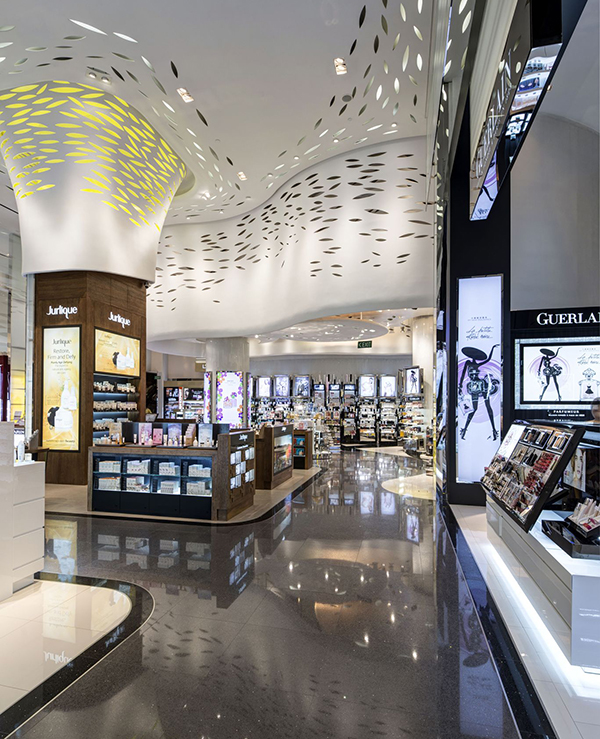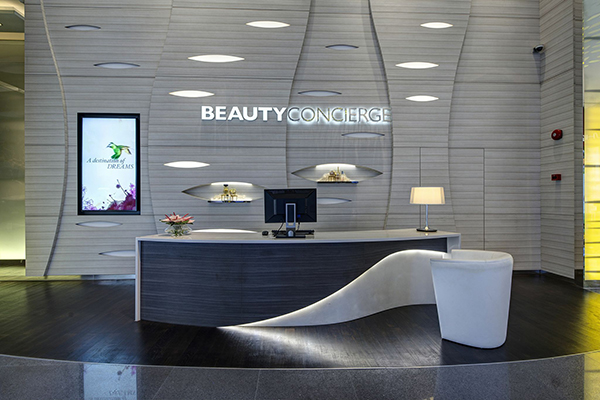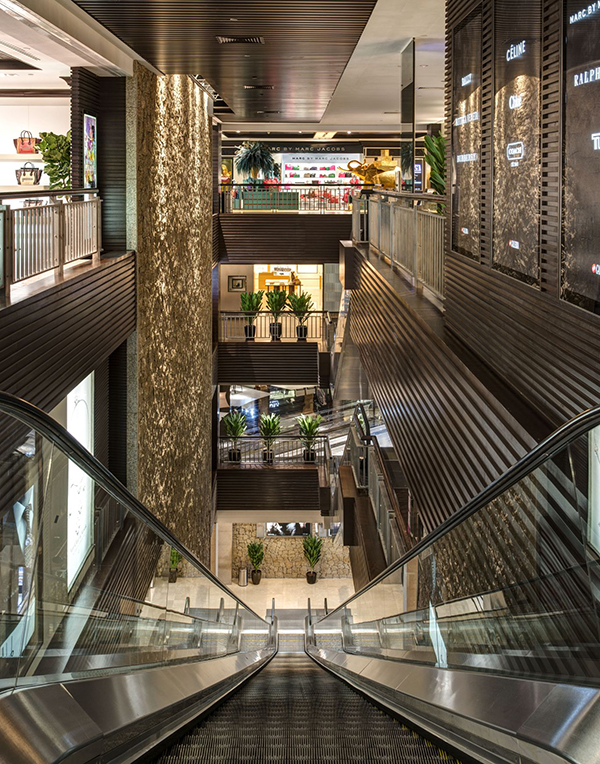 (Photos: DFS'T Galleria)