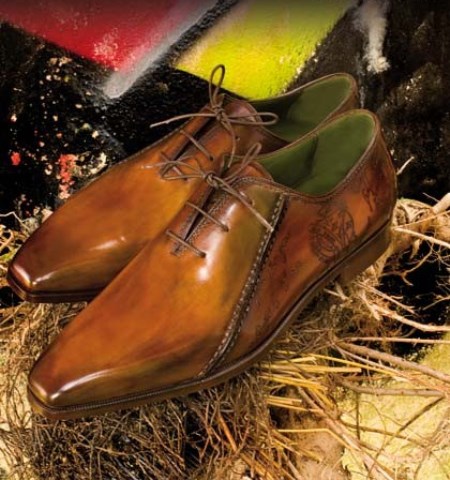 Footwear specialists Berluti are offering a fresh collection of shoes to add to the 2006 Demesures shoes.  A tribute to the personalities who have shaped bespoke culture, Berluti offers four new shoes to join the Andy moccasin and the Alessandro lace-up court shoe that are already a part of the collection.
These four are the Pioneer (an ankle boot that references the very first offerings from Berluti); the African Warrior (scarified lace-up court shoe); the Intellectual (the monk shoe with distinctive buckle); and the Dandy (a bold moccasin etched with verse).
For more information about Berluti shoes, head to www.berluti.com.