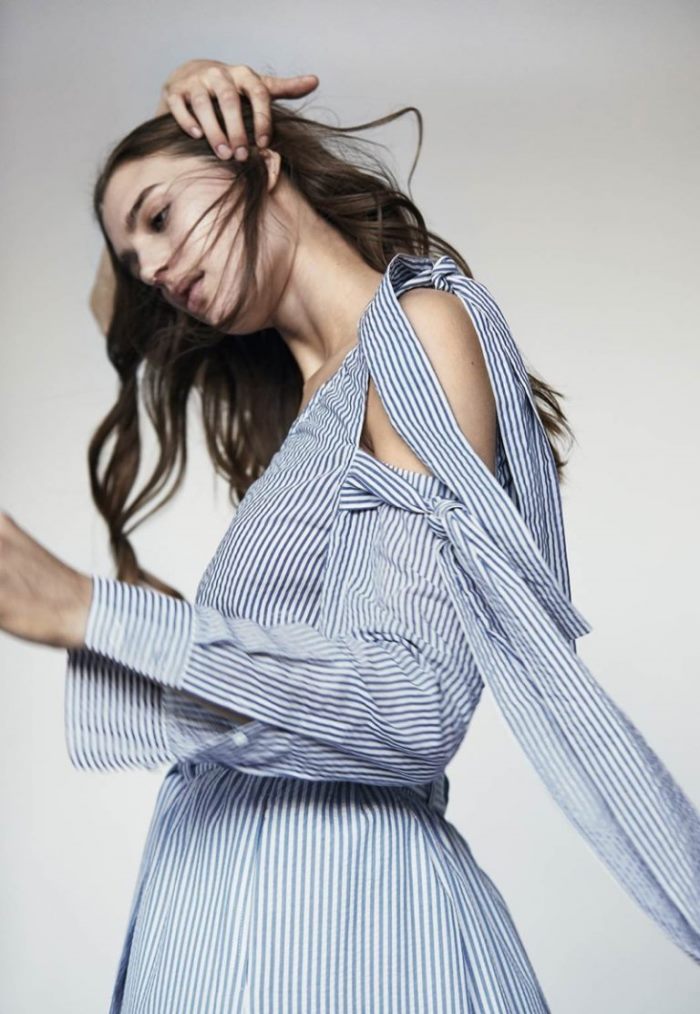 Stripes are so in – Club Monaco Elisabet Top
Apparel brand Club Monaco takes a minimal approach to the new season with its spring-summer 2017 campaign. Photographed by Bibi Cornejo-Borthwick, models Claire De Regge and others, pose in looks from the new season.
For women, Club Monaco offers up loose-fitting blouses, off-the-shoulder dresses and frayed trousers. With a color palette ranging from ivory white to scarlet red, these looks are perfect for the warm weather ahead.
——————————————————-
CLUB MONACO SPRING/SUMMER 2017 CAMPAIGN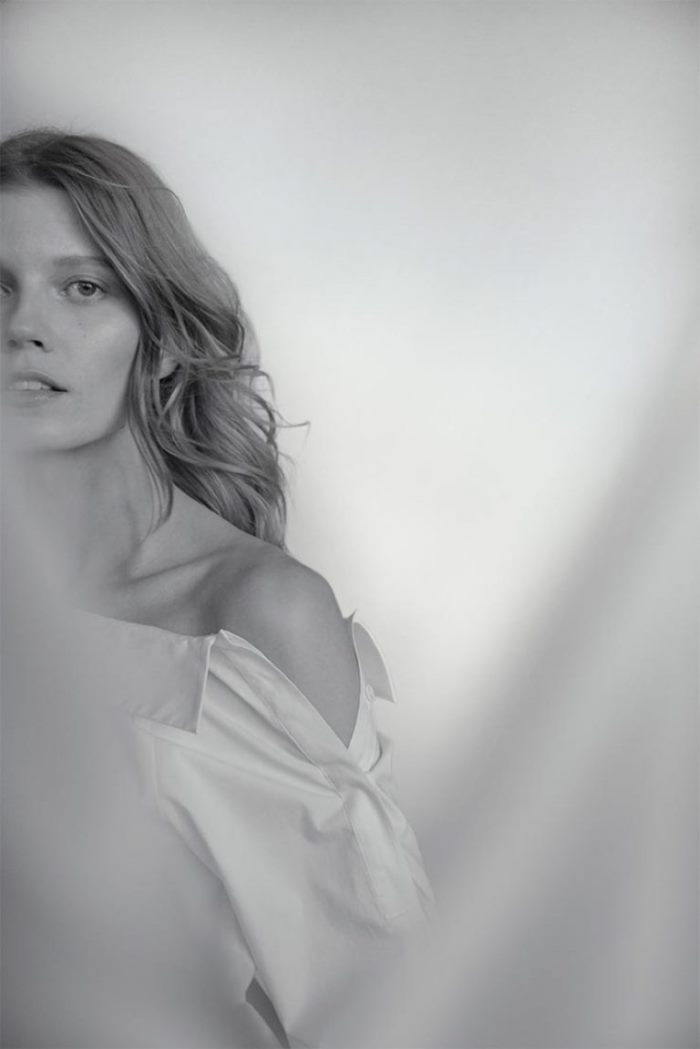 Club Monaco unveils spring-summer 2017 campaign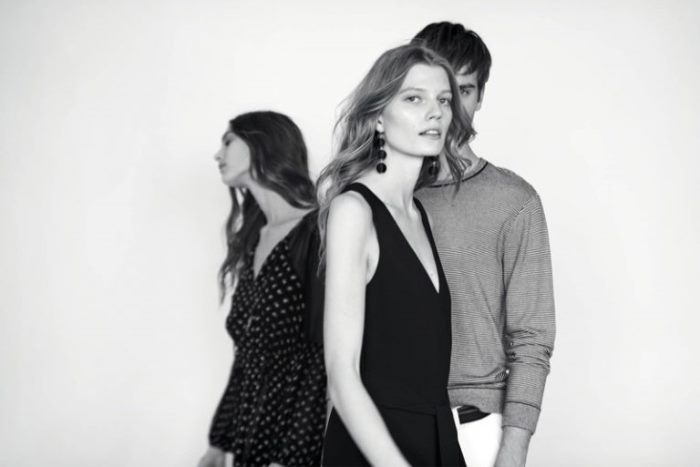 Loose silhouettes for spring – (Front) Club Monaco Akinya Jumpsuit and Bauble Solid Earring (Back) Club Monaco Portuna Dress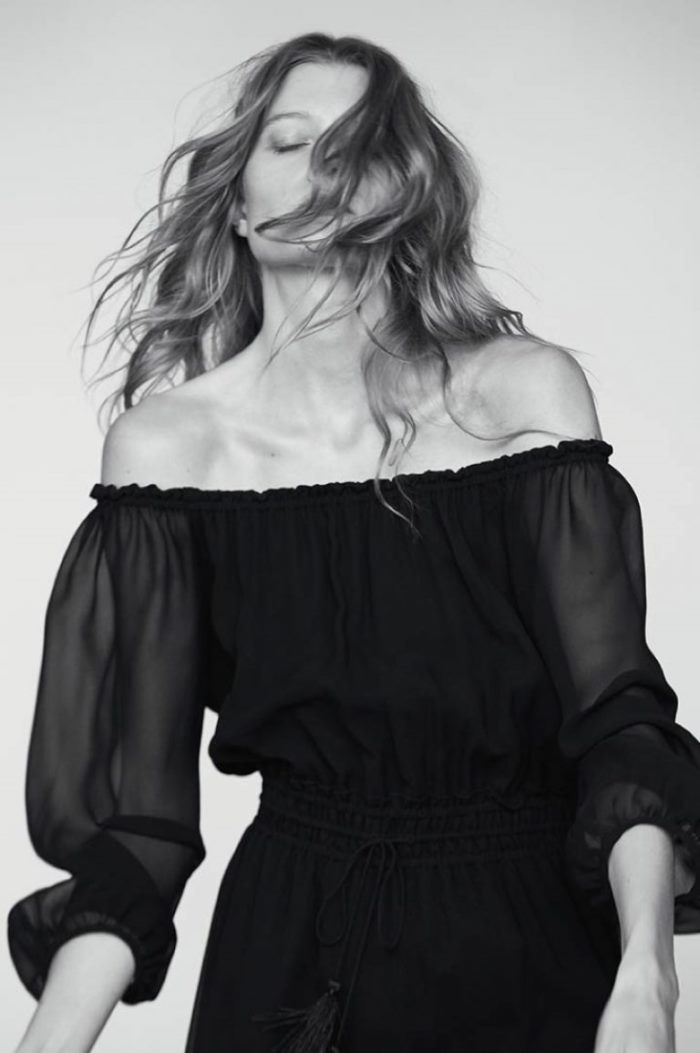 Off-the-shoulder can never go wrong – Club Monaco Jamia Dress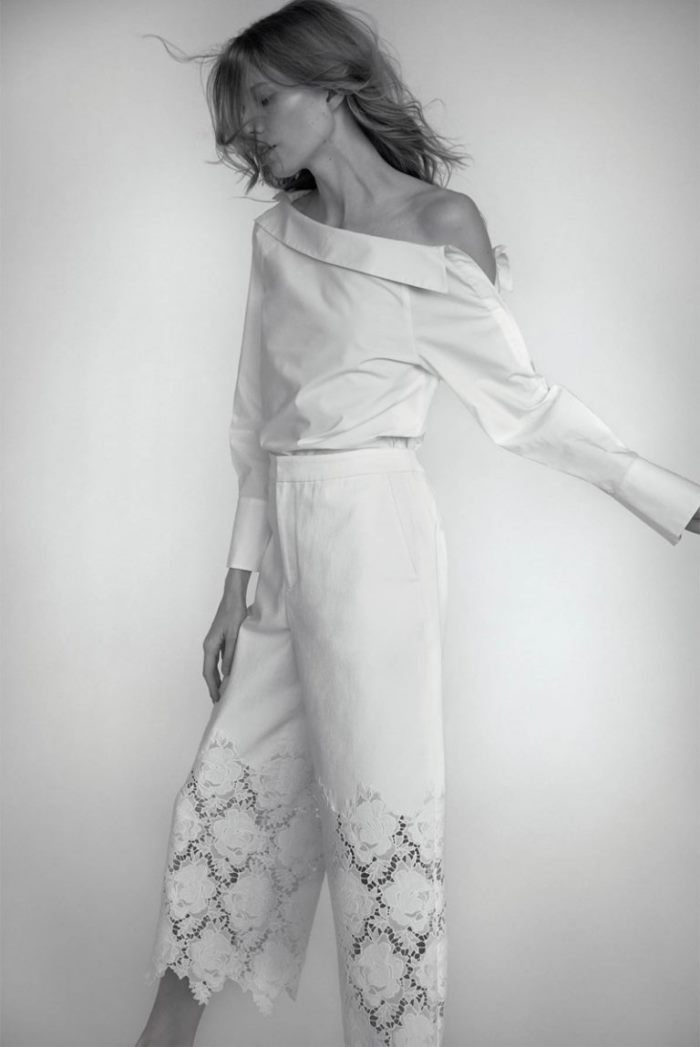 Don't be afraid to wear all white – Club Monaco Lamae Top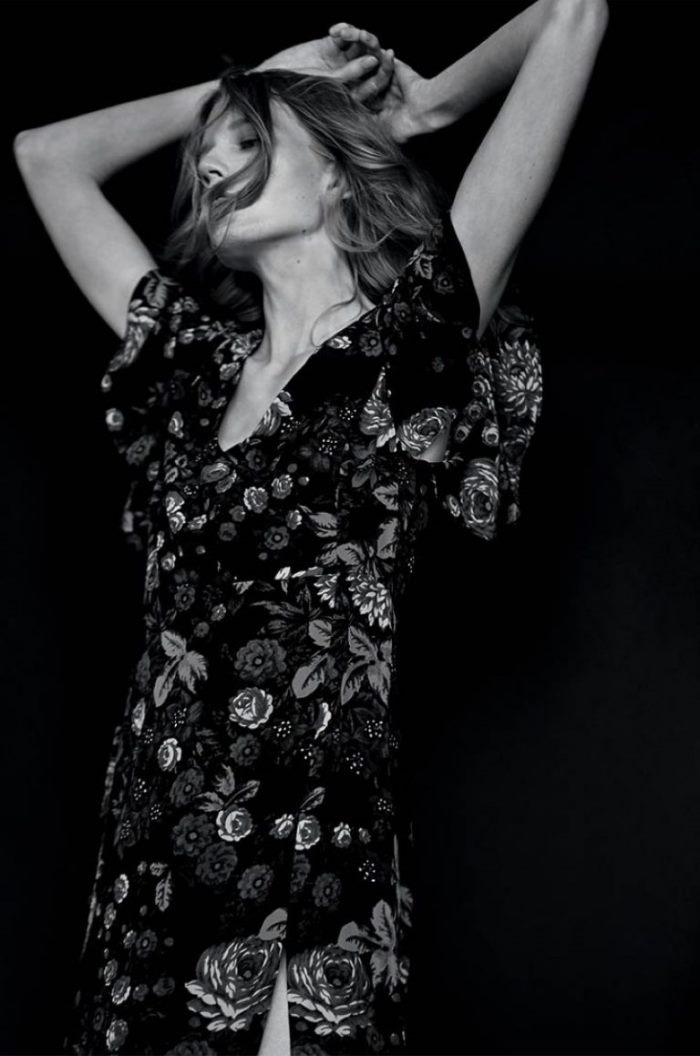 Embracing florals has never been easier – Club Monaco Auditta Dress
Ribbons add a feminine touch – Club Monaco Priyalla Top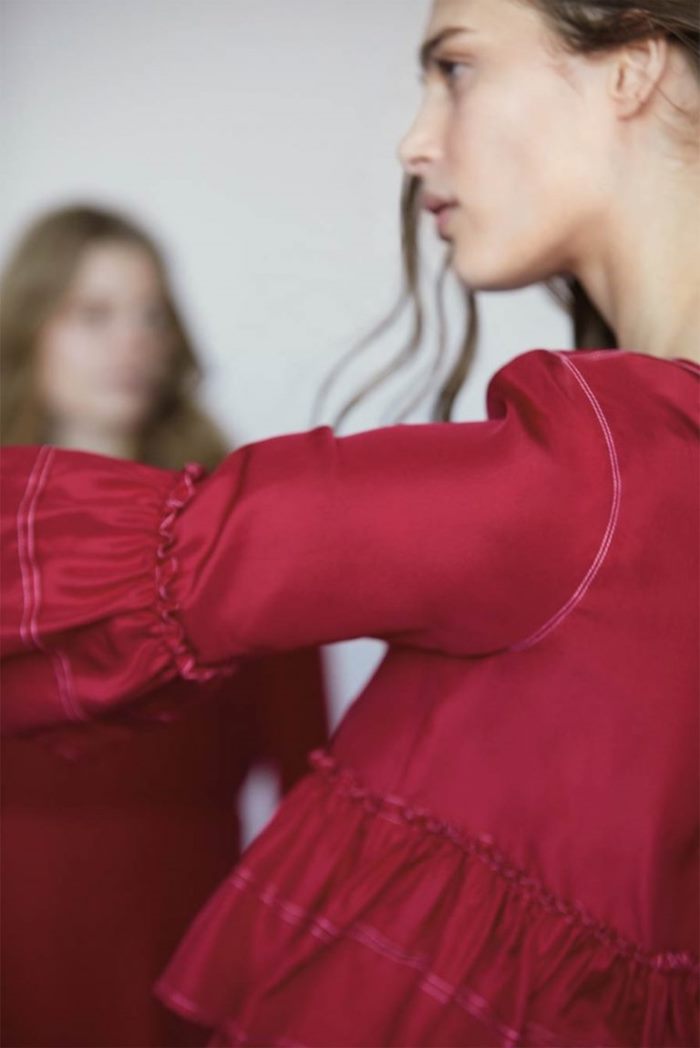 An image from Club Monaco's spring-summer 2017 campaign
Flaunt some shoulder – Club Monaco Colema Cold Shoulder Sweater and Charu Fringe Pant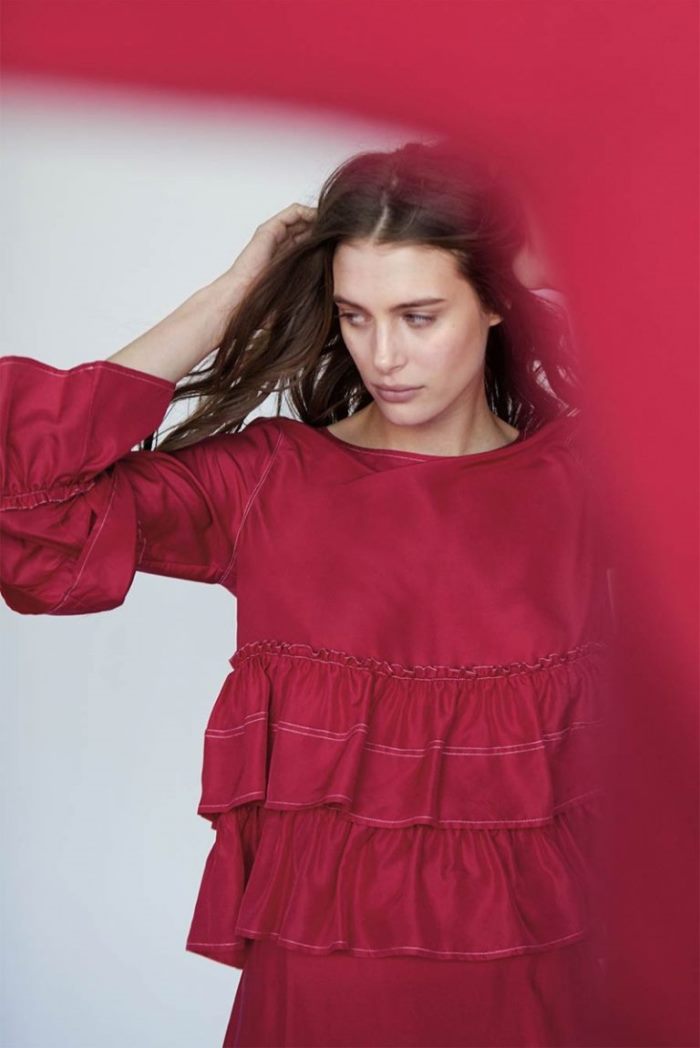 Ruffles take this look to the next level – Club Monaco Antonim Top and Kenzee Maxi Skirt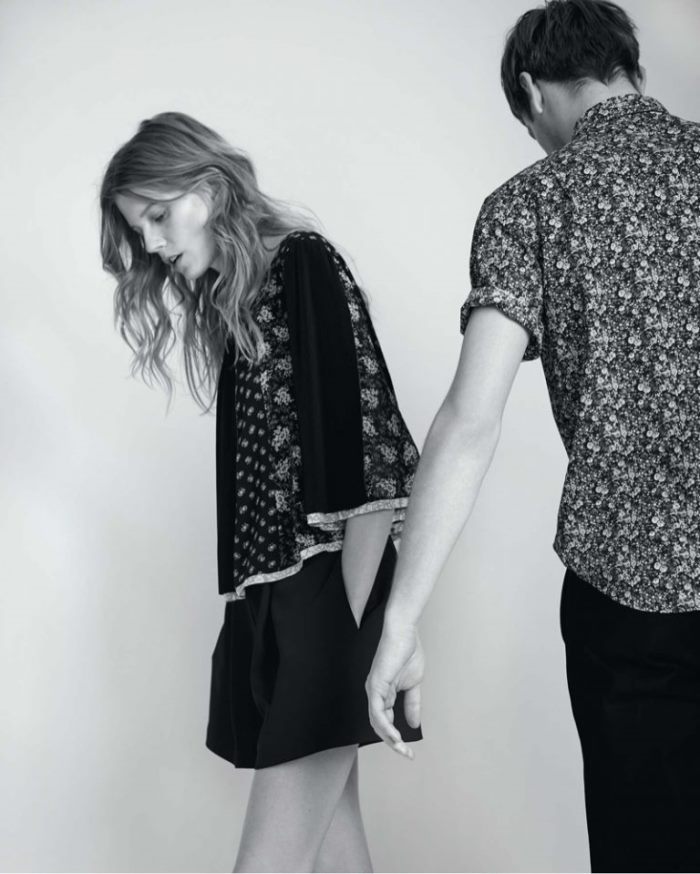 Swing into spring – Club Monaco Lach Top and Chasym Shorts