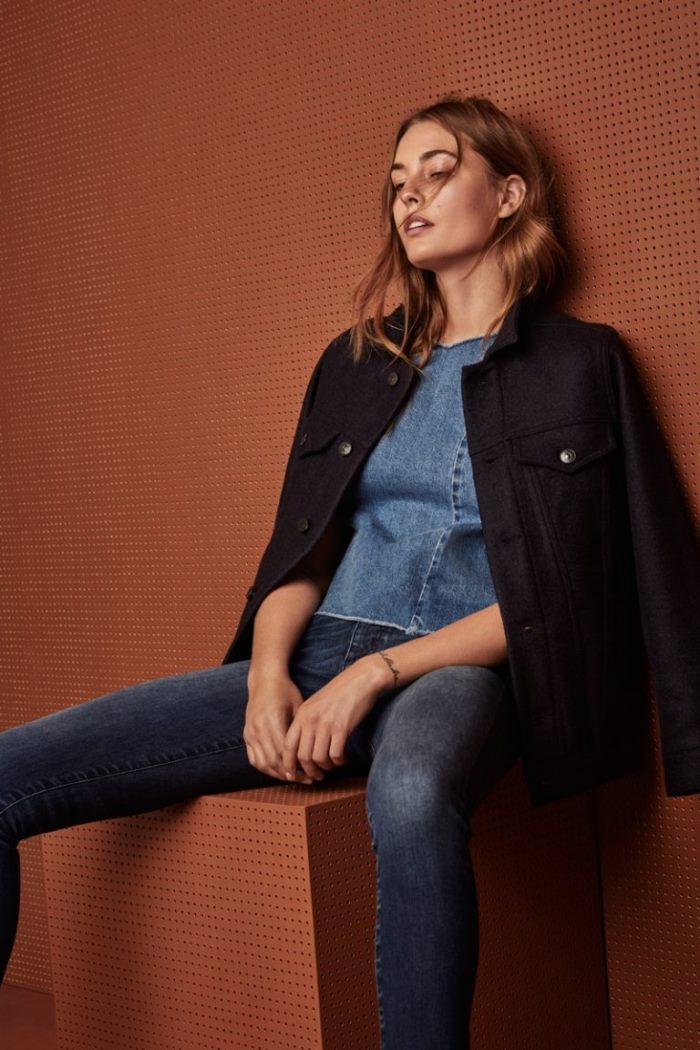 Nadja Bender wears H&M Conscious Wool-Blend Jacket, Sleeveless Denim Top and Shaping Skinny High Jeans
If you have visited an H&M store, you may have noticed that the fashion brand collects used garments for recycling. And now, H&M has unveiled a new collection of denim called 'Close the Loop' using some of those pieces. The range is made in part using recycled fibers, giving the old clothing new life.
The accompanying lookbook stars models Nadja Bender and Armando Cabral as well as some cute kids. In addition to denim there are oversized hoodies and wool-blend jackets. Paired with ankle boots, and you have the perfect casual denim look that's also eco-friendly.
——————————————————-
H&M CONSCIOUS FALL 2016 'CLOSE THE LOOP' LOOKBOOK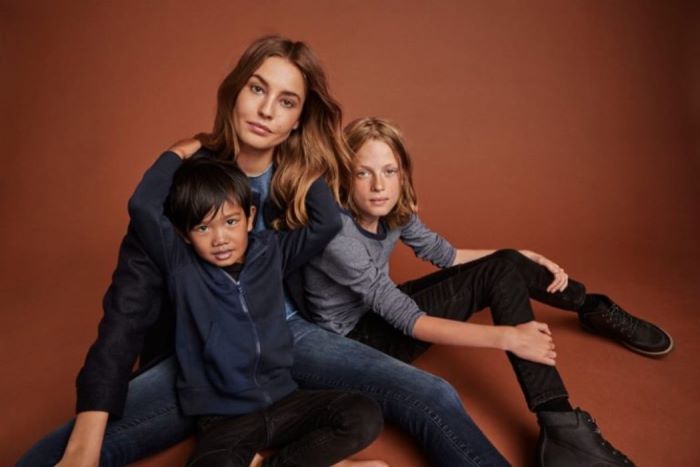 Nadja Bender wears H&M Conscious Wool-Blend Jacket, Sleeveless Denim Top and Shaping Skinny High Jeans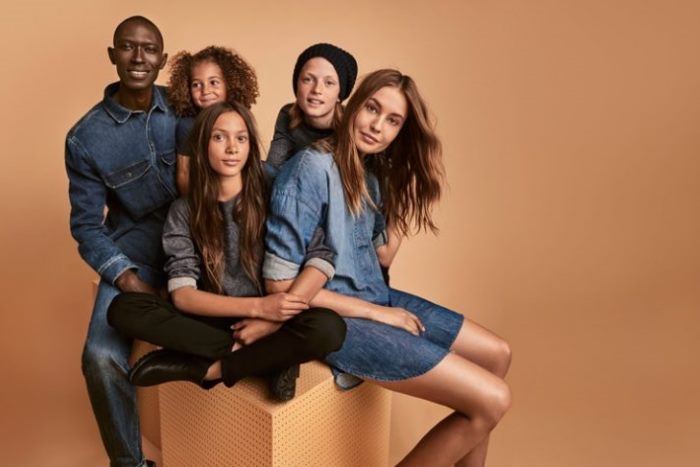 Nadja Bender wears H&M Conscious Oversized Denim Shirt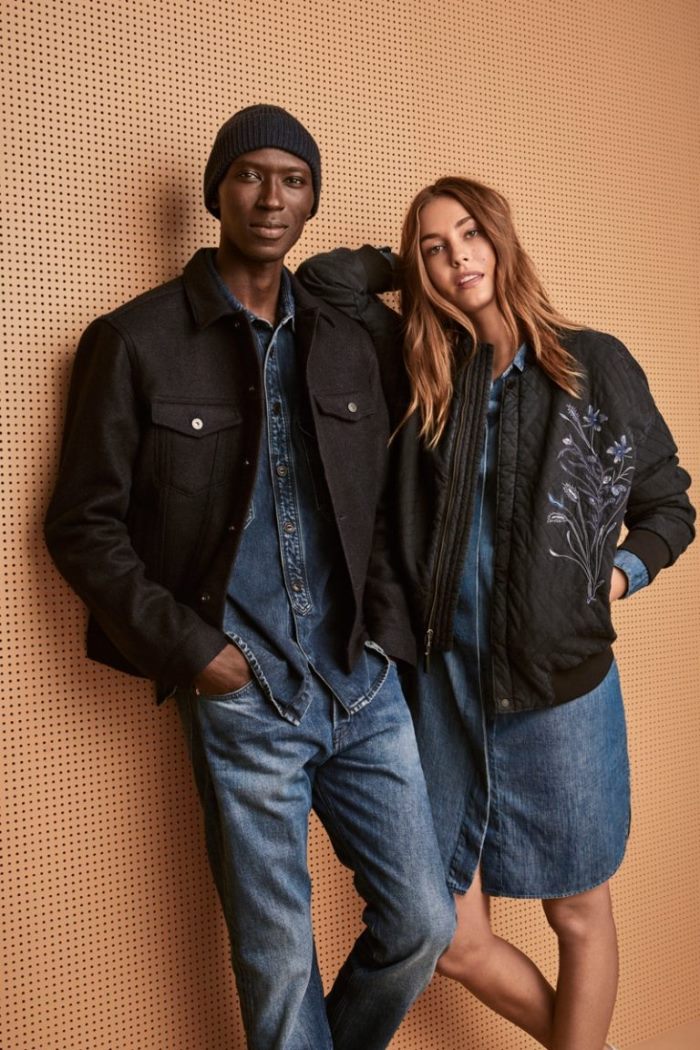 Nadja Bender wears H&M Conscious Quilted Lyocell Bomber Jacket and Oversized Denim Shirt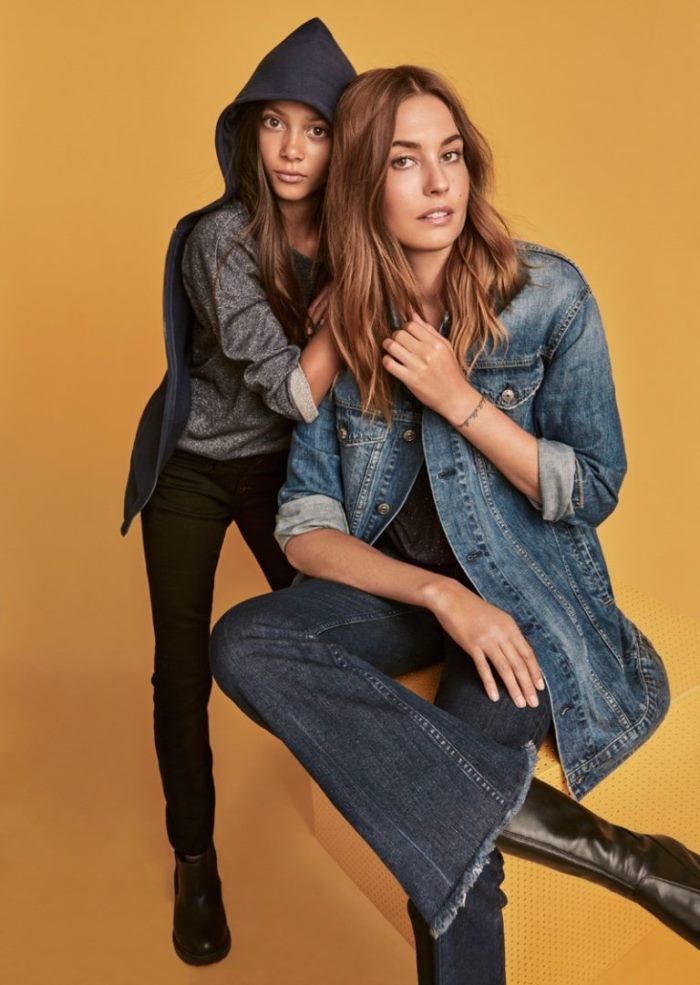 Nadja Bender wears H&M Conscious Denim Jacket and Kick Flare High Jeans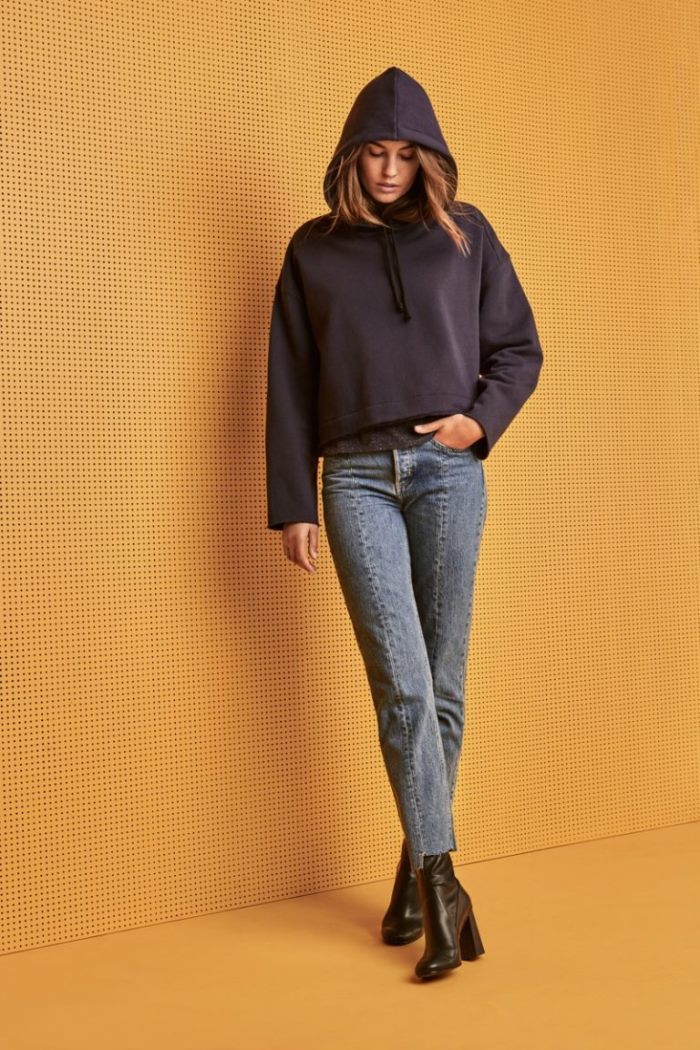 Nadja Bender wears H&M Conscious Oversized Hooded Sweatshirt, H&M Conscious Straight Regular Ankle Jeans and H&M Imitation Leather Boots