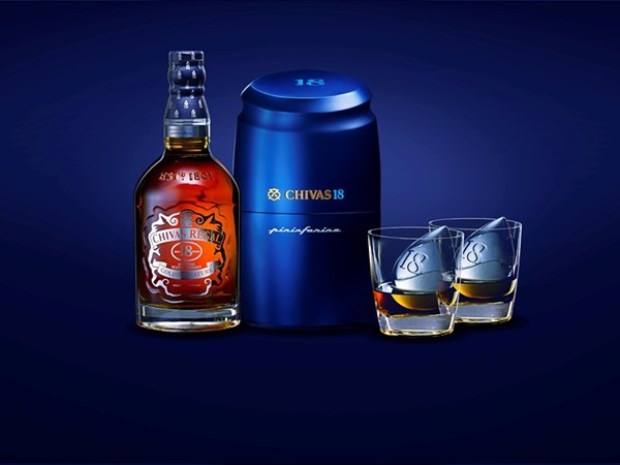 Scotch stalwart Chivas Regal has put together another fine collaboration with Italian design house Pininfarina, a story we covered once before. This one is called Chivas 18 by Pininfarina Chapter 2 and it is, to put it simply, an ice press. This builds on the successful legacy of the first project but allows the spotlight to fall on just one practical yet "innovative design" as the mission statement of the project proudly hails.
Chivas emphasizes this usability in a statement by Global Brand Director Richard Black: "In creating the Chivas 18 by Pininfarina Chapter 2, we were careful to create a limited edition that is as usable as it is enjoyable. Chapter 2 epitomizes Chivas Regal's enduring commitment to excellence while marrying Pininfarina's combination of innovative and seductive design; a celebration of form and function."
In Singapore, the ice press is being showcased at selected bars, as part of a weekend getaway with purchase of Chivas 18 island-wide. We will be happy to bring you more information on this when it is released but for now, take a gander at the visual below.