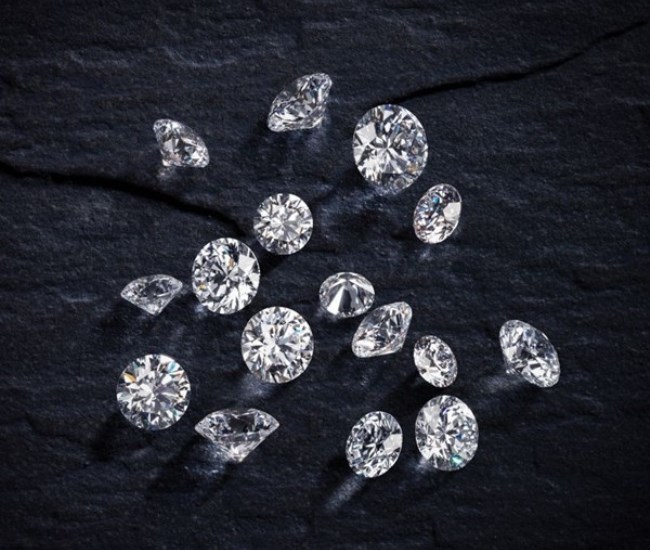 Bonhams Hong Kong is set to hold its Jewellery and Jadeite Auction on November 26 at it gallery atSuite 2001 in One Pacific Place in Admiralty. On the key highlights of the auction is what the auction house is calling 'A Flawless Collection of Hearts and Arrows Diamonds'. The exceptionally rare collection consists of 16 D colour, Flawless, Internally Flawless brilliant-cut diamonds sized from 1.16 carats to 4.49 carats. Perfectly matched in color and clarity the diamonds are also of Excellent Cut, Symmetry and Polish (referred to as triple Ex) and most are type IIa.
It's worth knowing that only a tiny percentage of diamonds are D colour (the best) and Flawless or Internally Flawless clarity (the best) and less than 1% of the words diamonds are cut to hearts and arrows precision. Needless to say 'A Flawless Collection of Hearts and Arrows Diamonds' is one to keep an eye out for. The diamonds are estimated to sell for HK$17,500,000 to 19,800,000. The 16 diamonds were gradually collected over the years by an Asian private client in the hope that he can one day make a beautiful necklace for his beloved wife. However, he has had to leave the task now to someone who can possibly succeed the dream in order to focus on his philanthropic endeavors.
"We are delighted to have the opportunity to bring this magnificent collection of hearts and arrows diamonds to Hong Kong. As far as I know only 3 similar collections of diamonds have been offered at auction worldwide within the last 7-10 years so this is a chance not to be missed by all diamond buyers and collectors." commented Graeme Thompson, Director of Jewellery for Bonhams Asia.