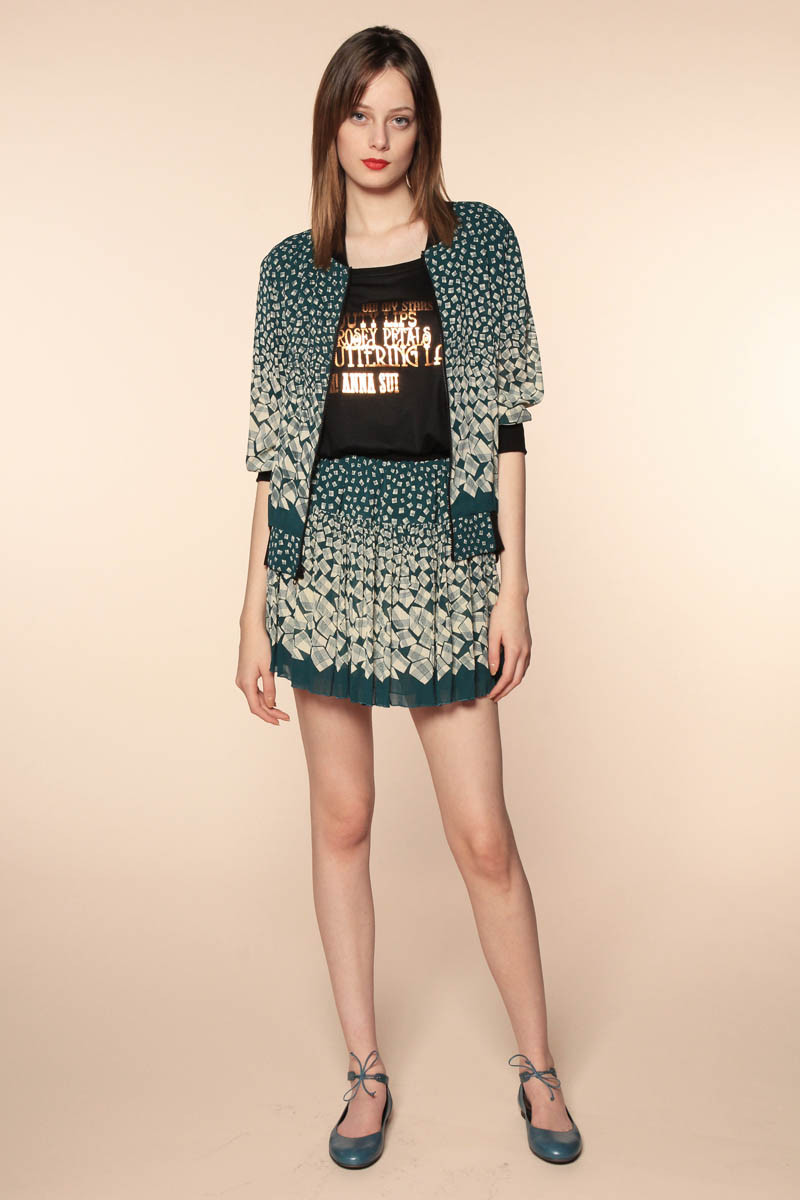 Anna Sui's resort 2014 collection prides itself on light and sweet style with an outing of bright floral and fruit prints.
Silhouettes are 30s inspired, with hemlines reaching above the knee. The collection itself is broken into four different sections, but a strong bohemian influence runs throughout the entire season. A varied color palette of teal, cream, plum, jade and periwinkle offers a whimsical look at resort.
In addition to to the collection's many dresses, the Sui woman wears boyfriend and military jackets, cardigans, beach cover-ups and school blouses for the transitional season.