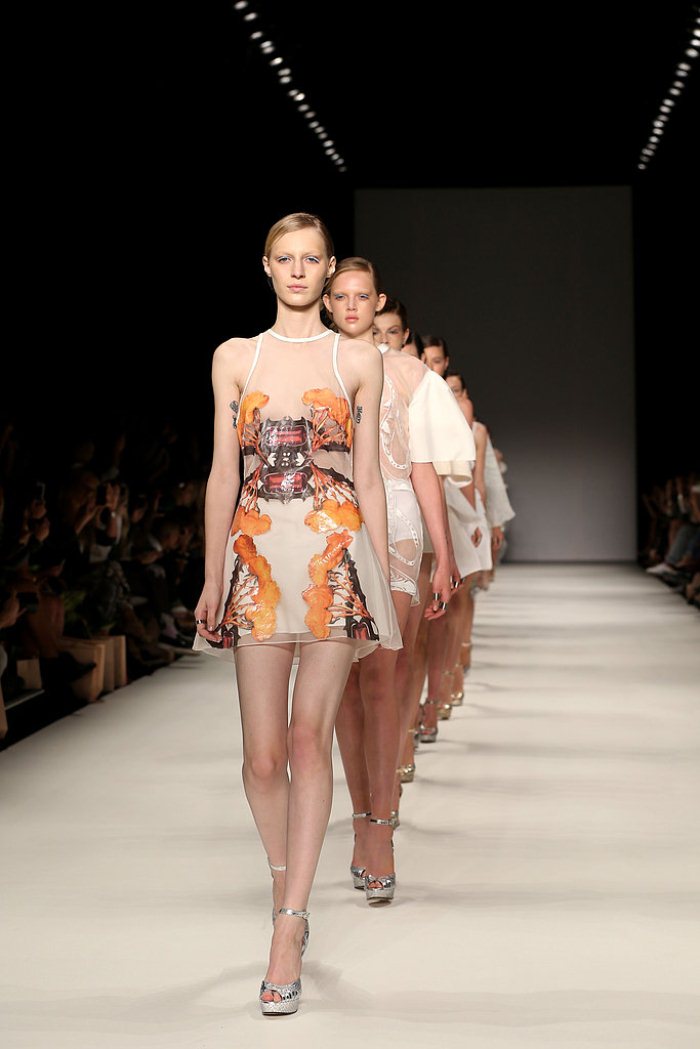 Alice McCall's obsession with positive and negative space continues to play out, this season taking a dive under the waves in an under-the-sea themed collection — drawing on the cursive shapes of Art Nouveau jewellery (that of Rene Jules Lalique, to be precise) and the intricate botanical illustrations of Ernst Haekel.
Jewellery, botany and the ocean may seem far flung inspiration sources, but thanks to Alice's expert way with applique, cut-out lace work and custom-printing it was a cohesive and inspiring vision that emerged from her Spring/Summer '13-'14 collection. Sheer cotton voile, double Japanese organza and silk were used to give a lightness to sculptural, transparent layers acted like pretty outer shells —  weighted only by delicate tentacle-like beading, or solid luxurious leather.
The distinctive graphics vacillated between the obscenely pretty and the almost anatomically correct — the light and dark of the line work highlighted in contrasting shades of navy, white, orange and oyster grey. Overtly feminine frills on shell tops, trumpet skirts and silk joggers were made oversized and sculptural to stave off frivolity. Alice, don't come up for air just yet.
Colours: White, cream, pale peach, orange, navy, gold, smoke and oyster greys.
Trends: Sheer, oversized shapes, pleating, navy, metallic tweed, flares, trumpet skirts, frills and crop tops.
Key Looks: Cut-work illustrated leather shell tops in navy and white, sheer sun ray pleated mini-dresses than fanned out from the waist, frill-edged jogger shorts and tunic tops and maxi dresses with oversized applique and cut-work bodices.
Accessories: Chunky, disco-floor ready gold and silver wedges spliced with snakeskin.
(Photos: Getty)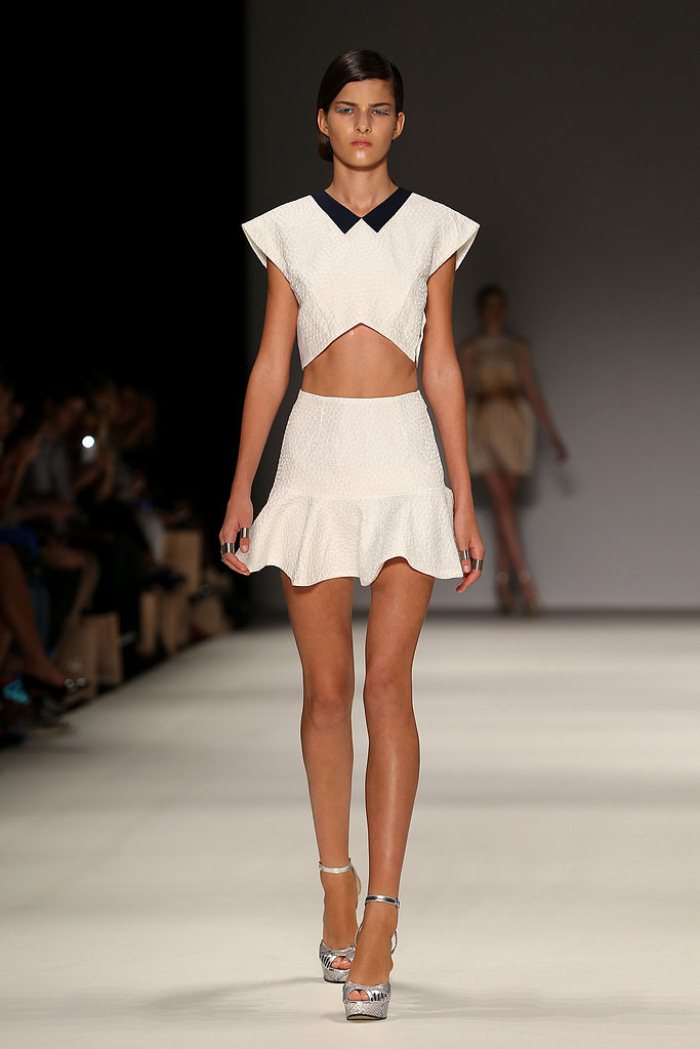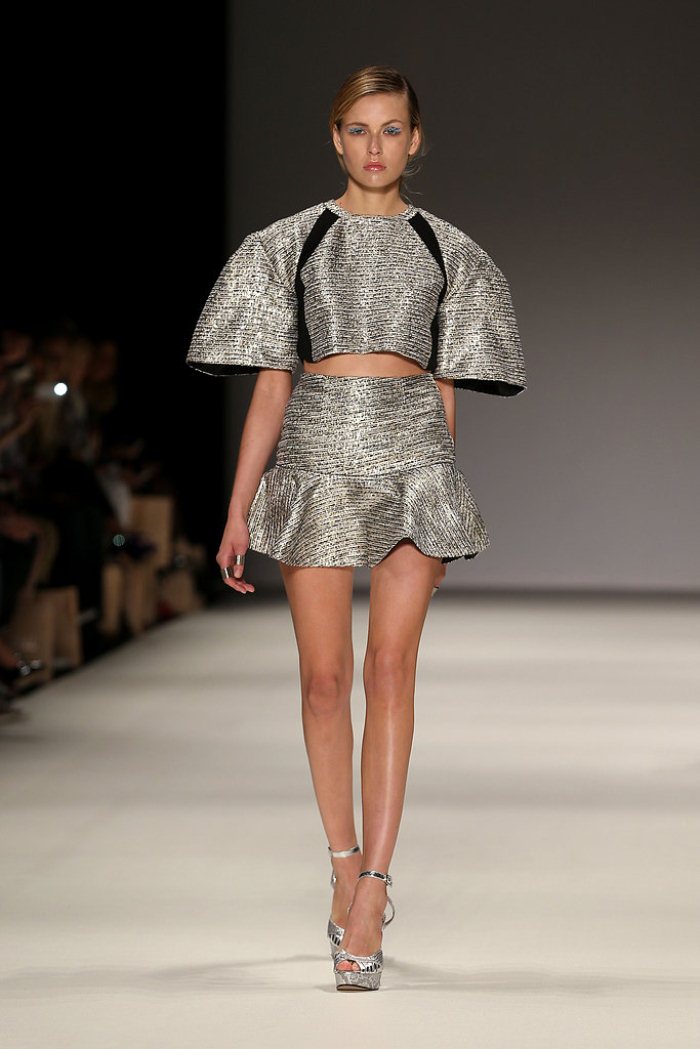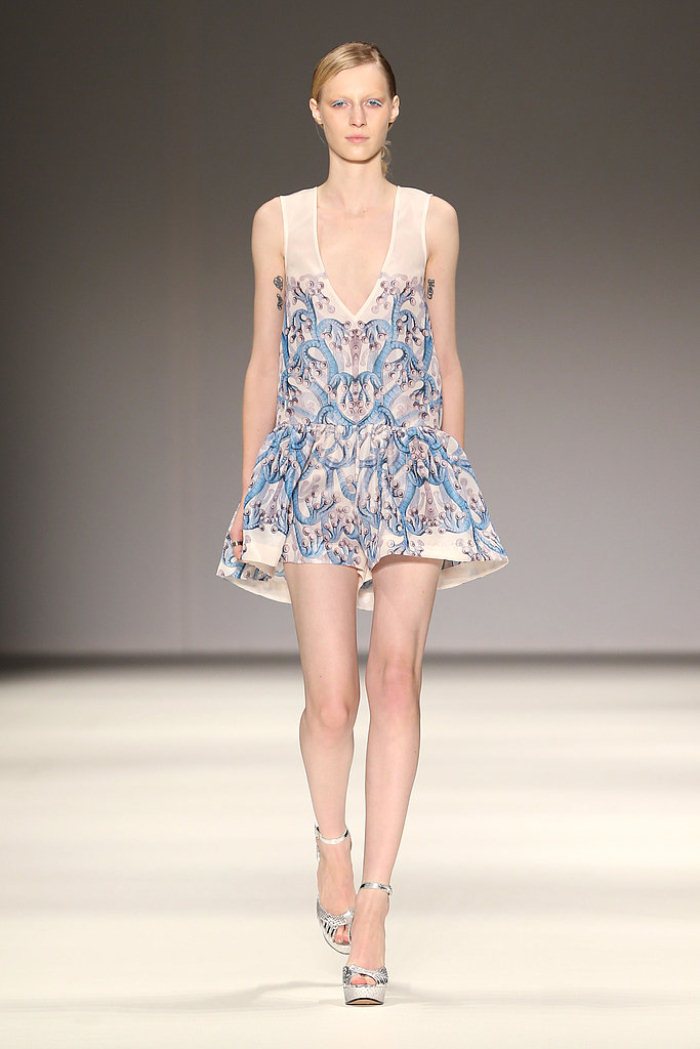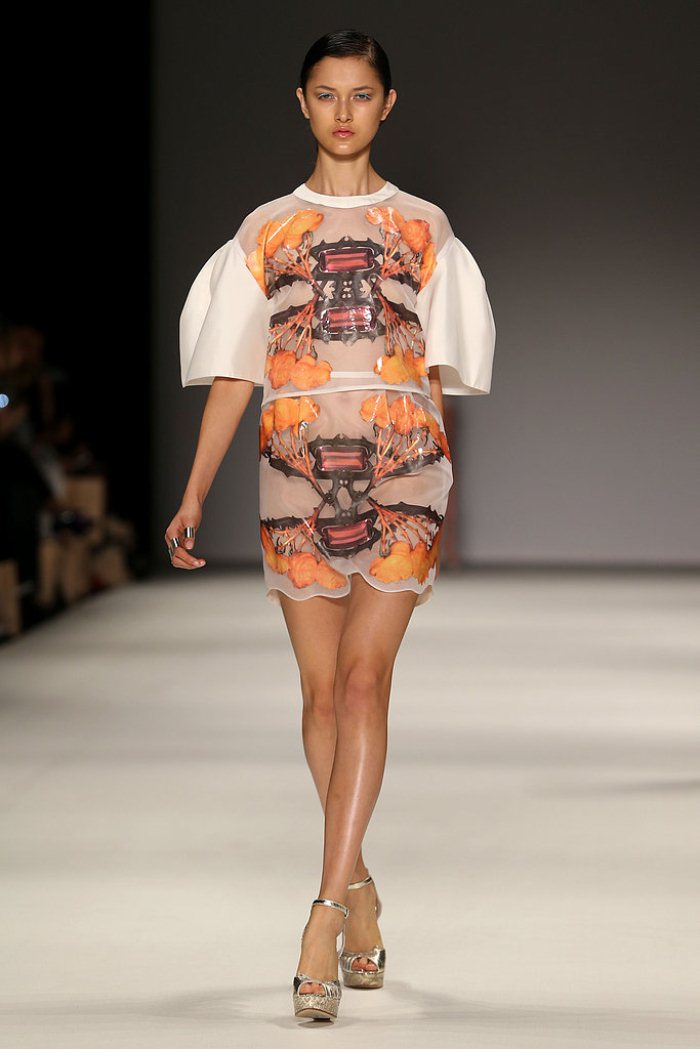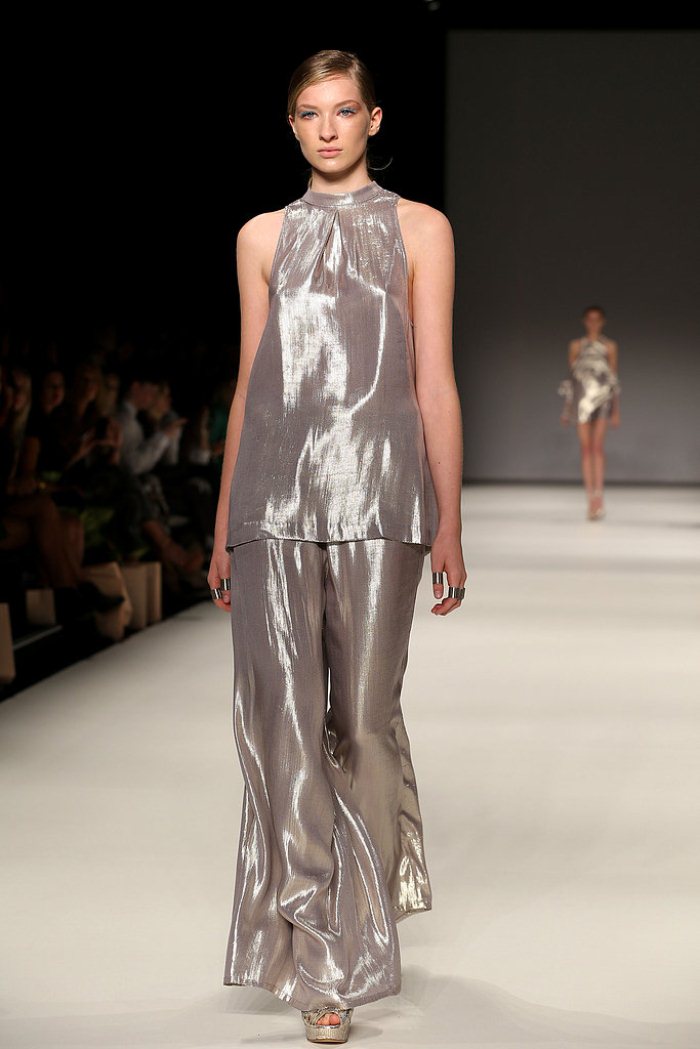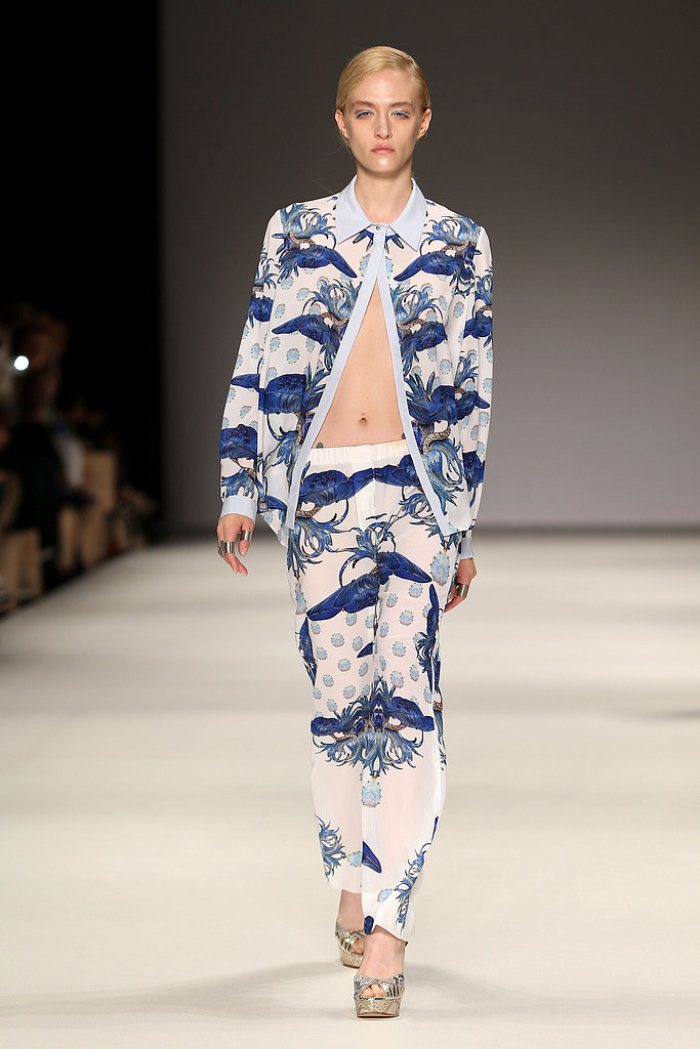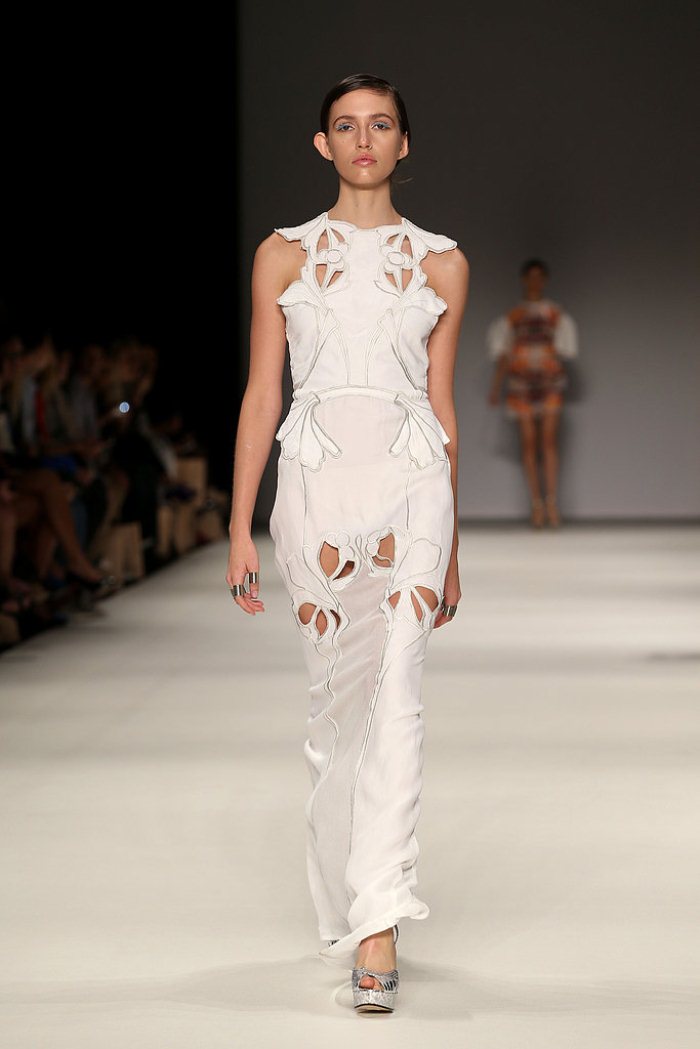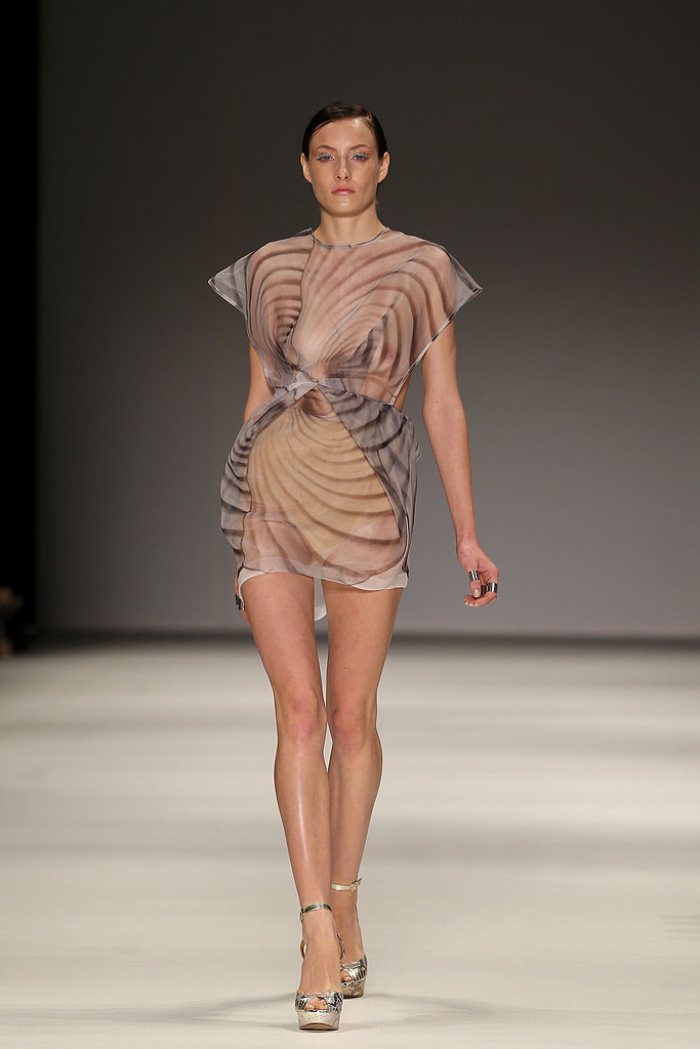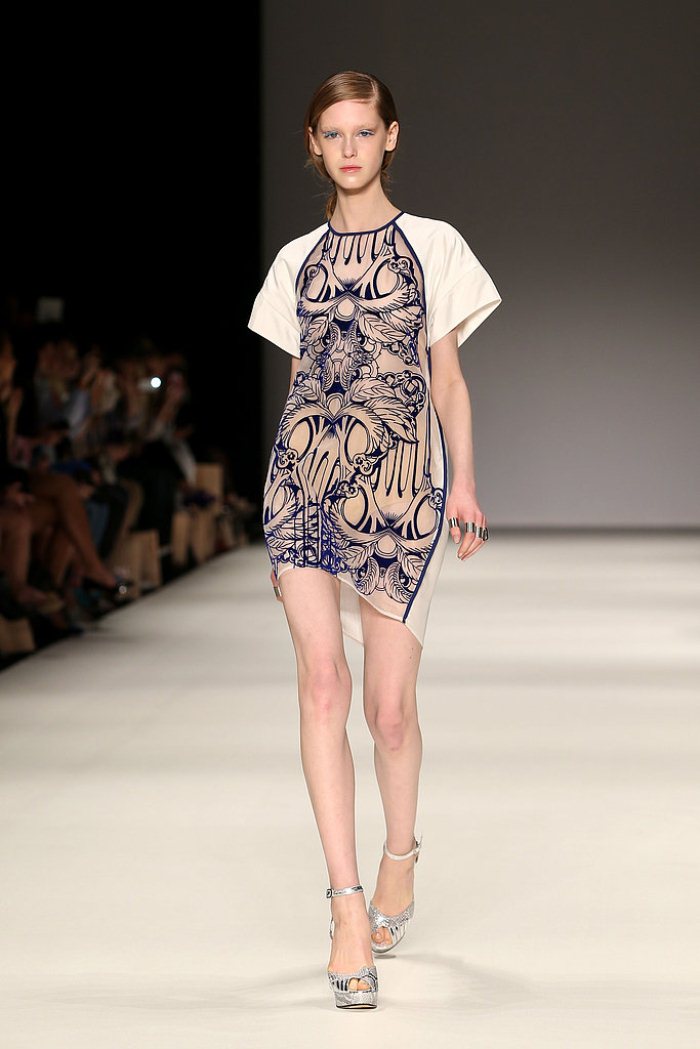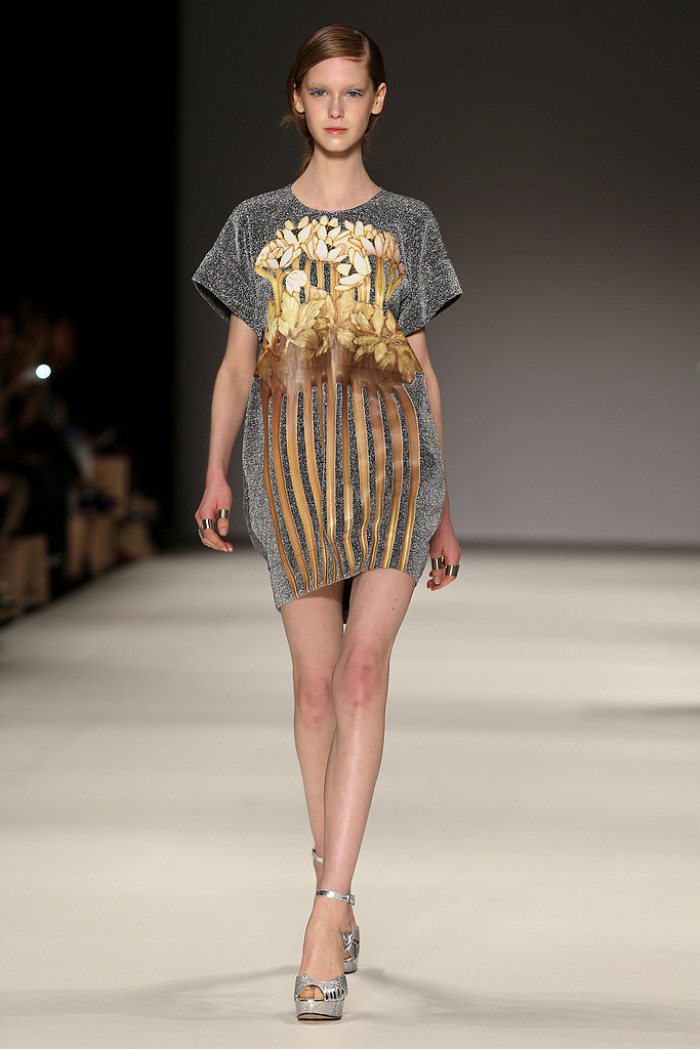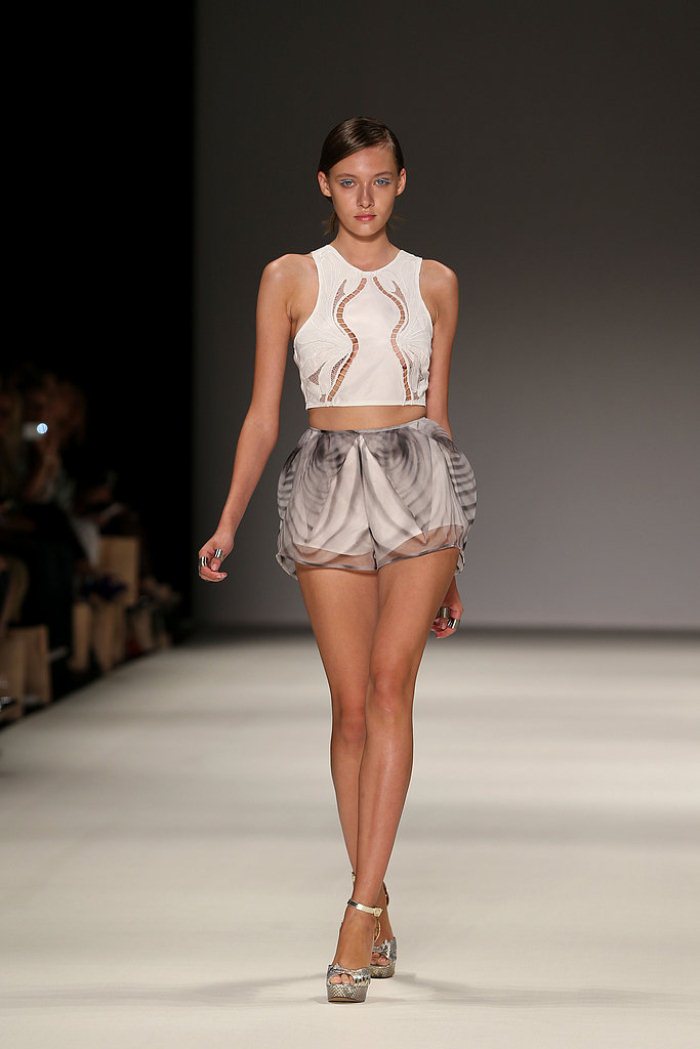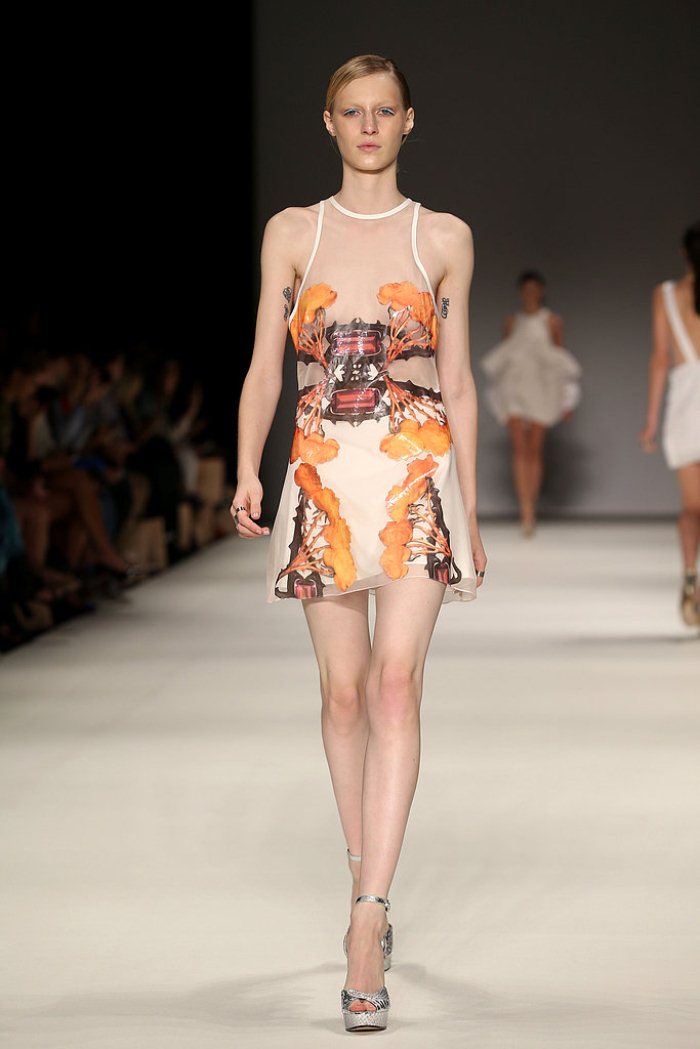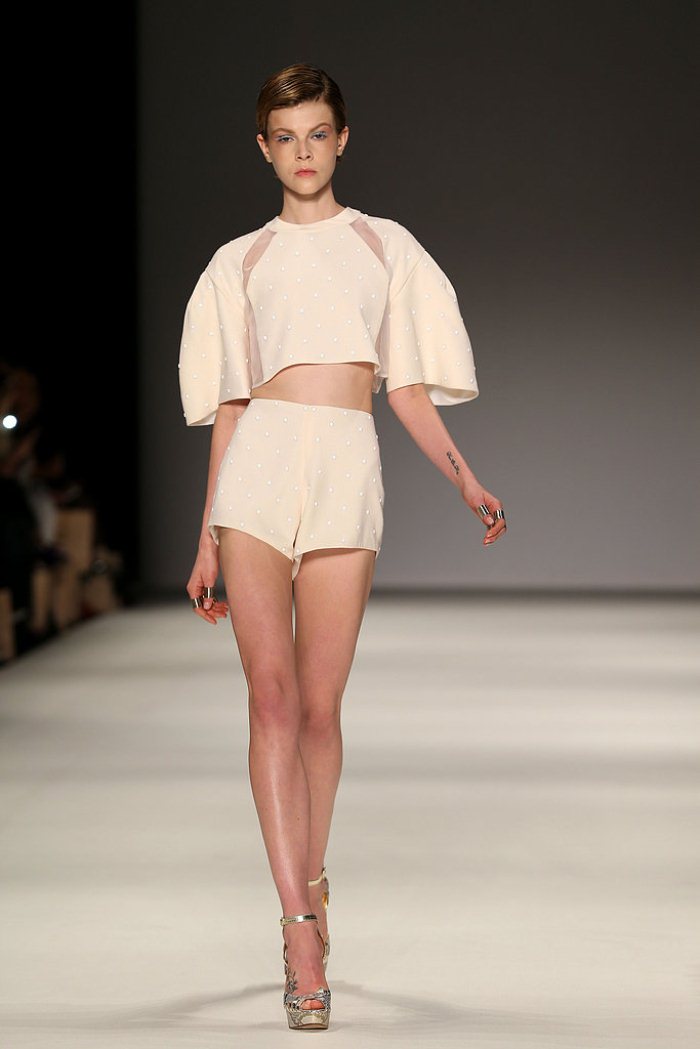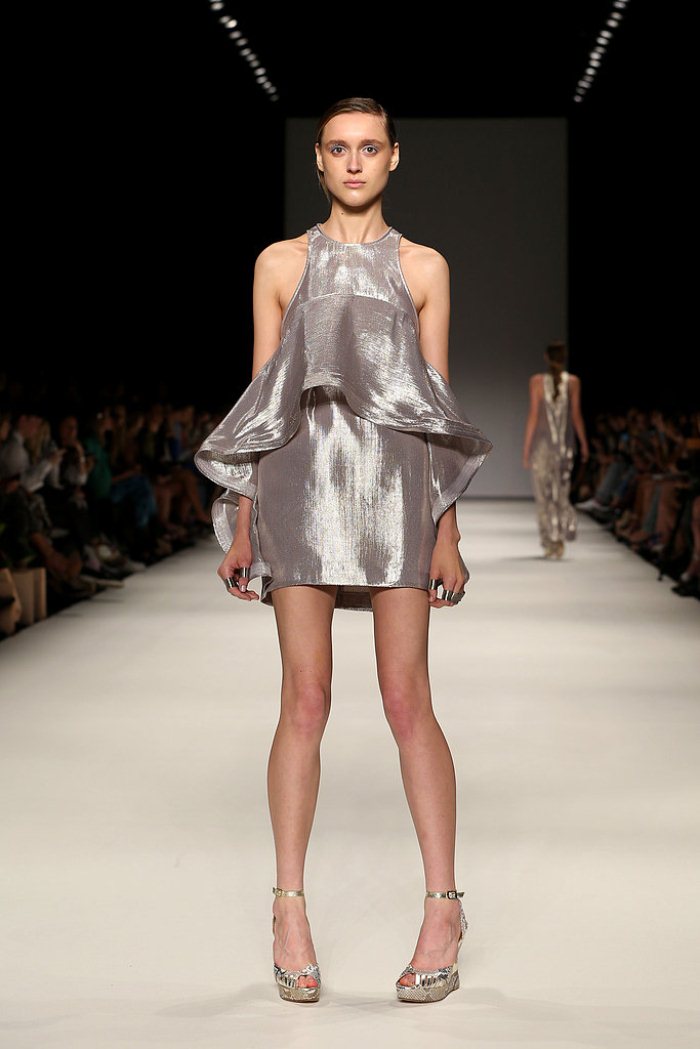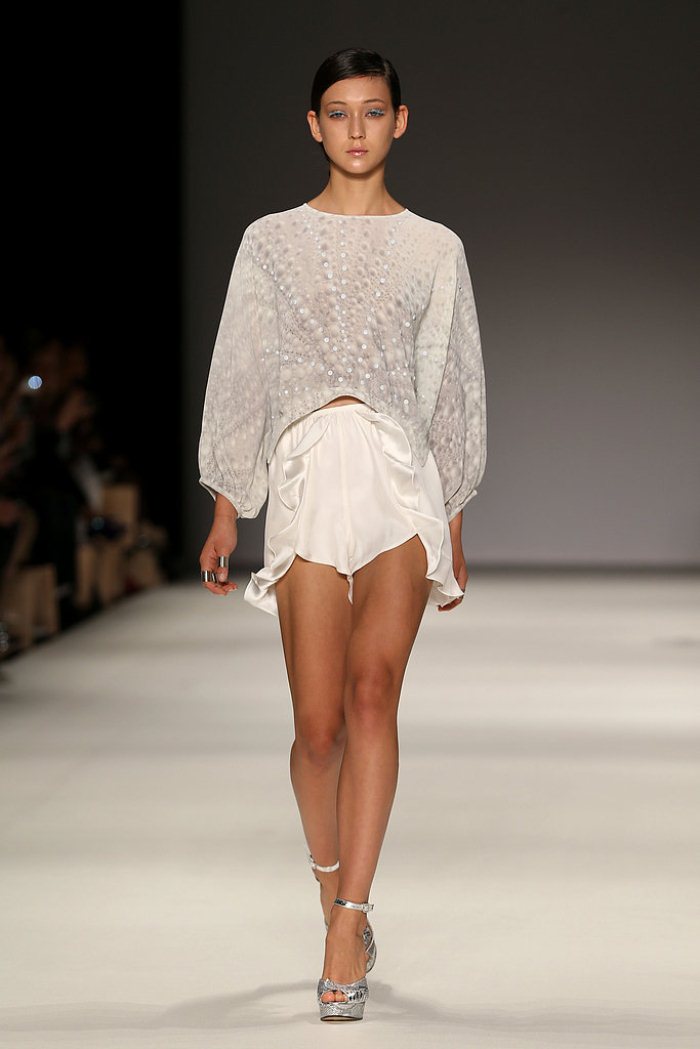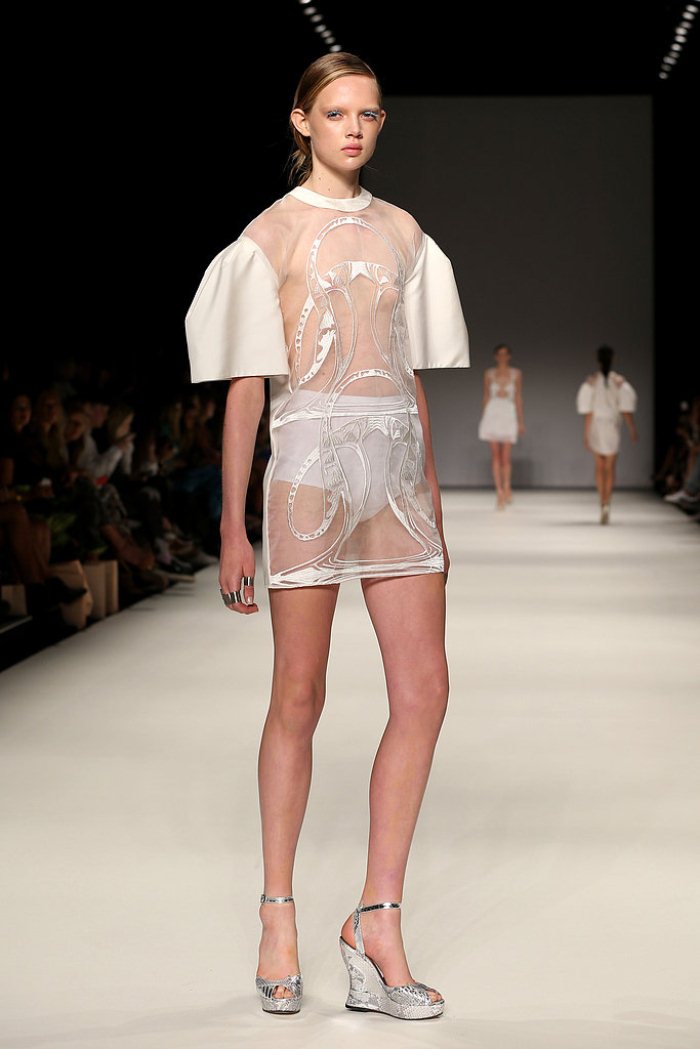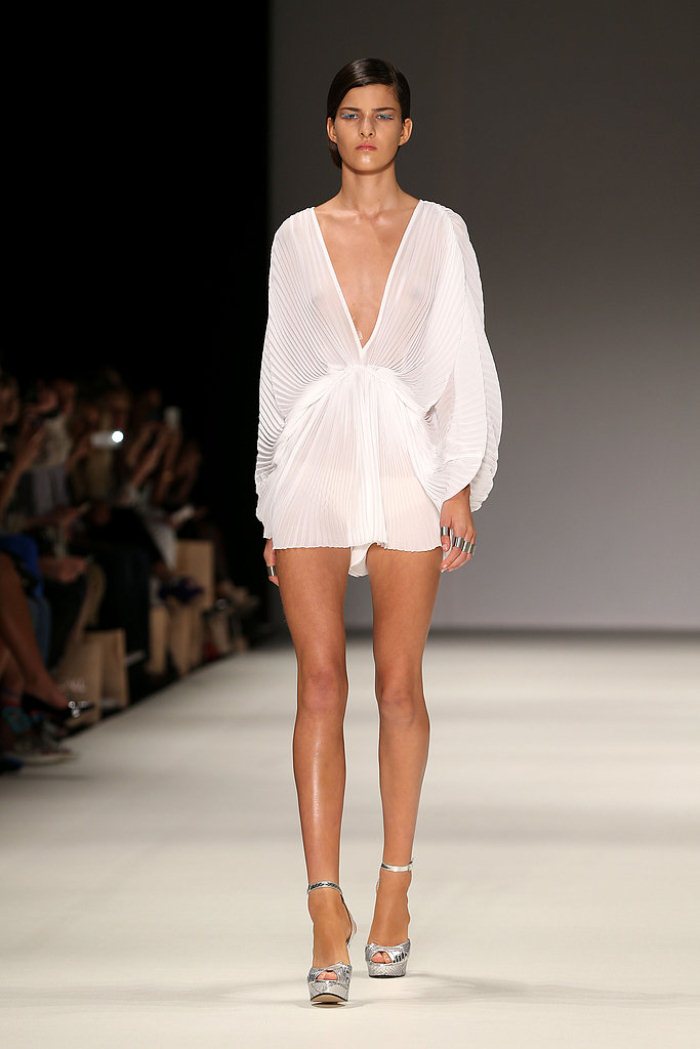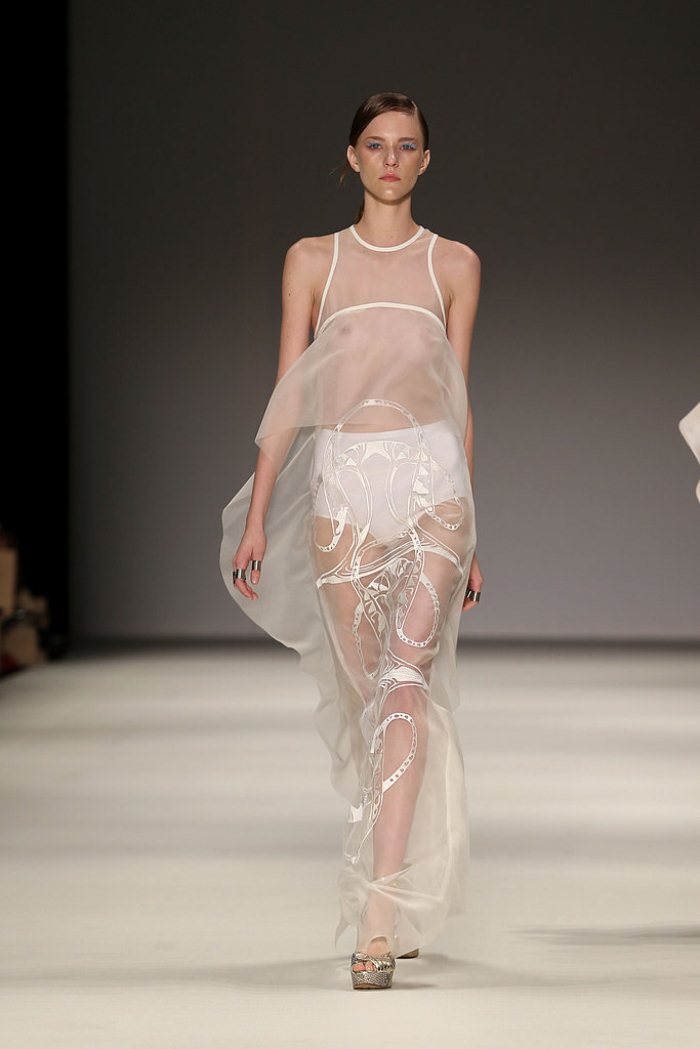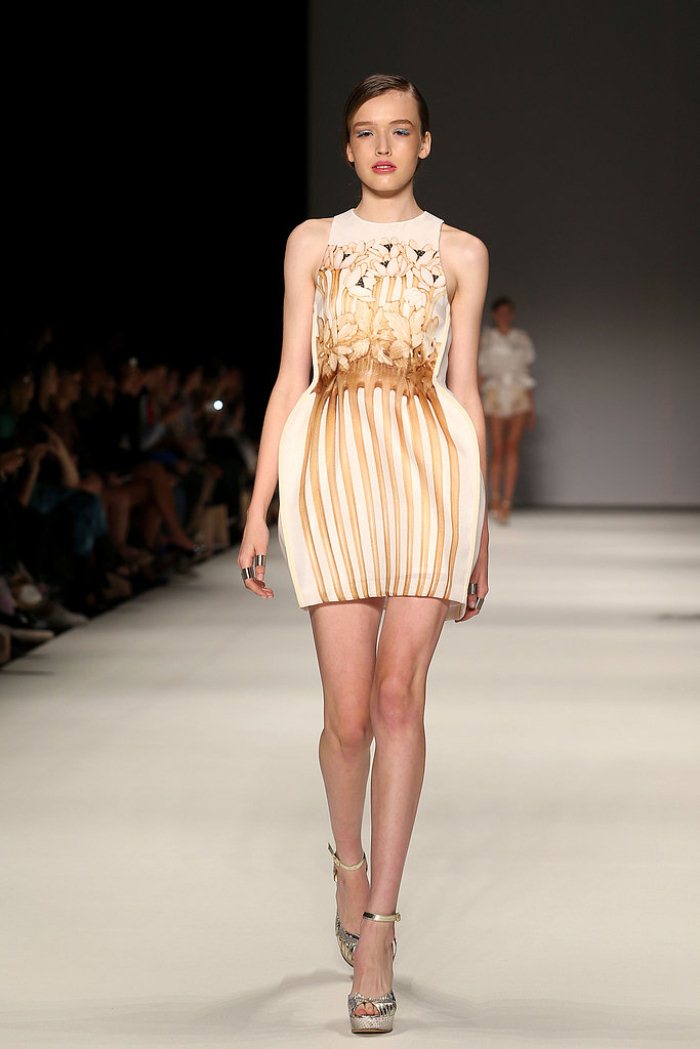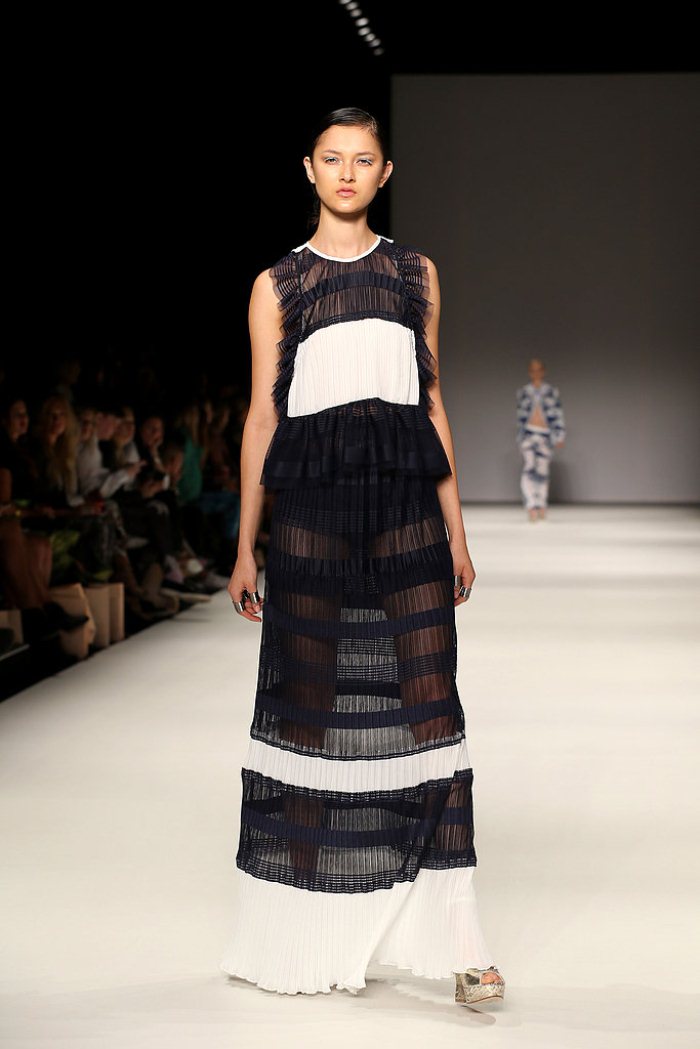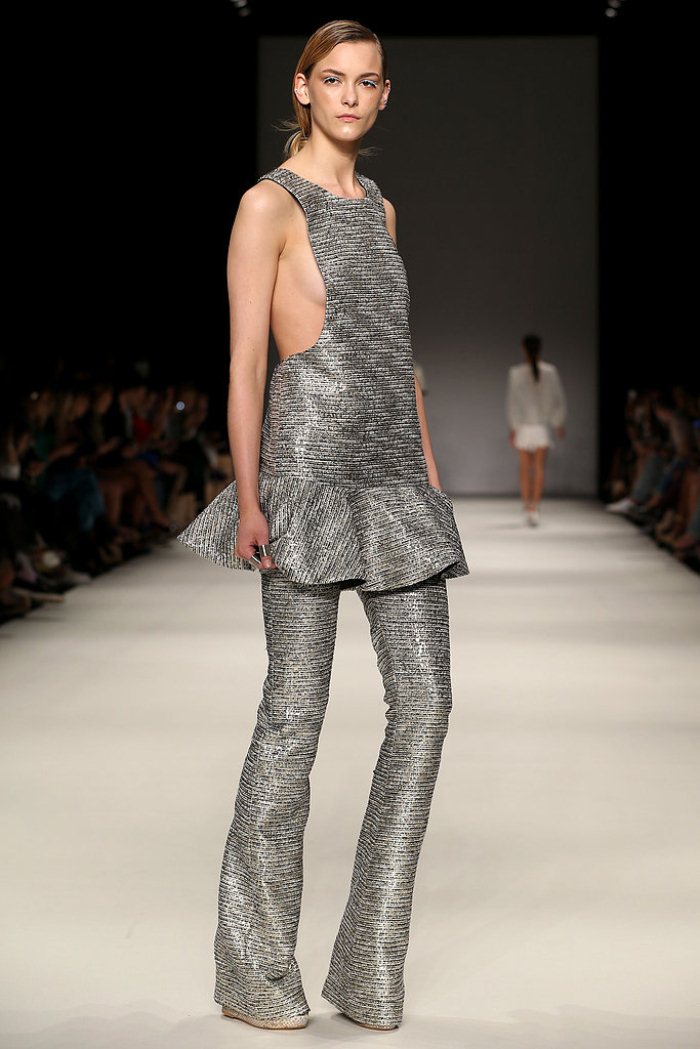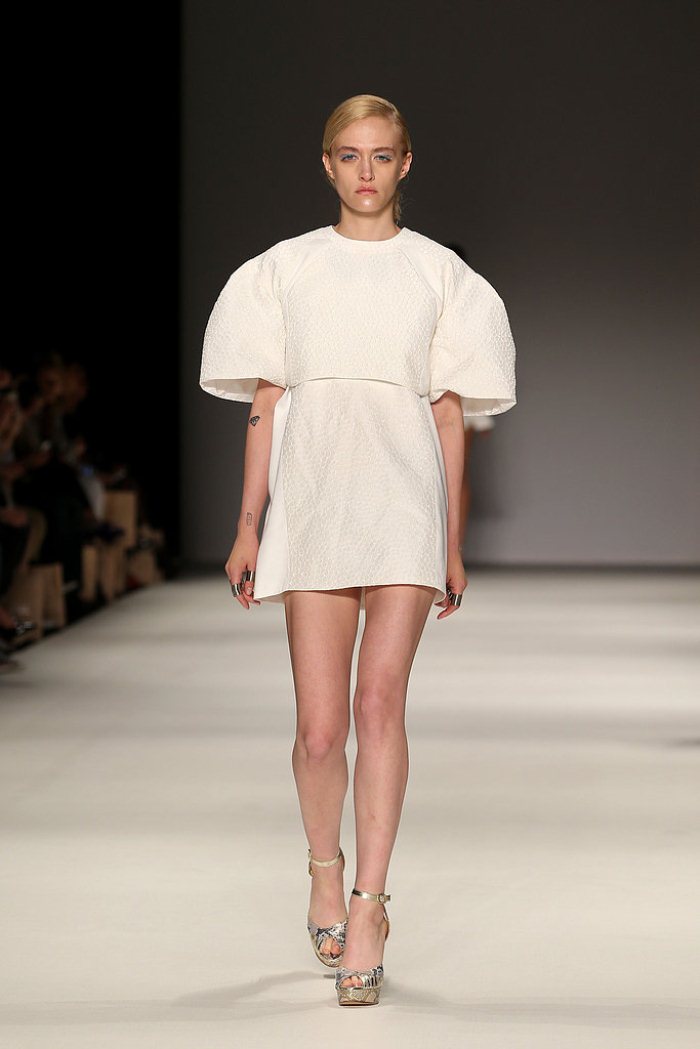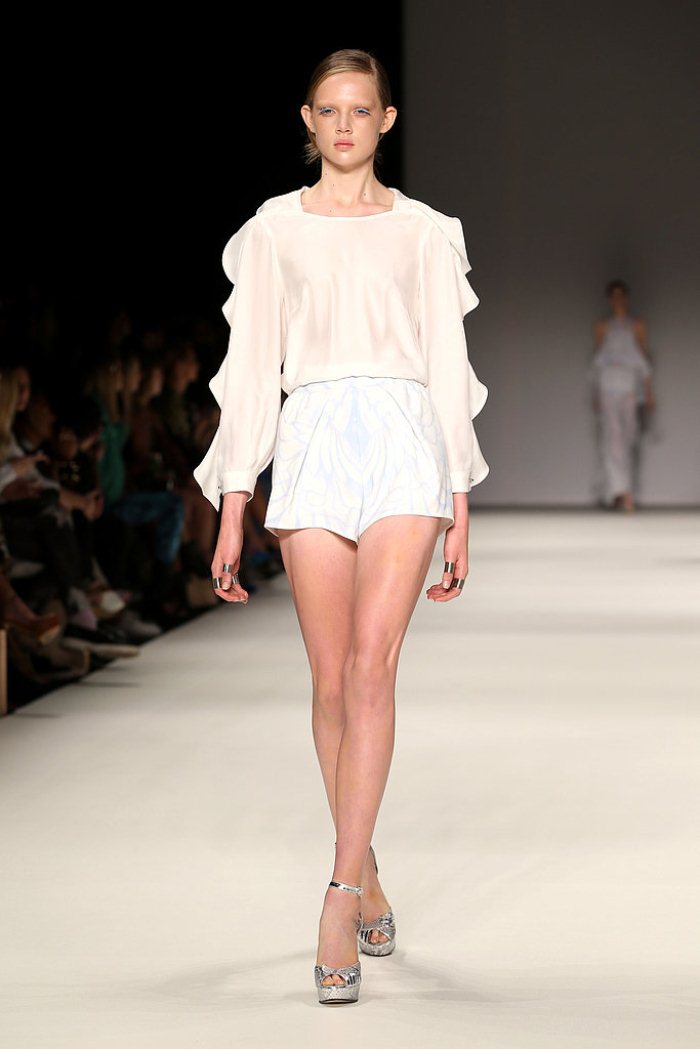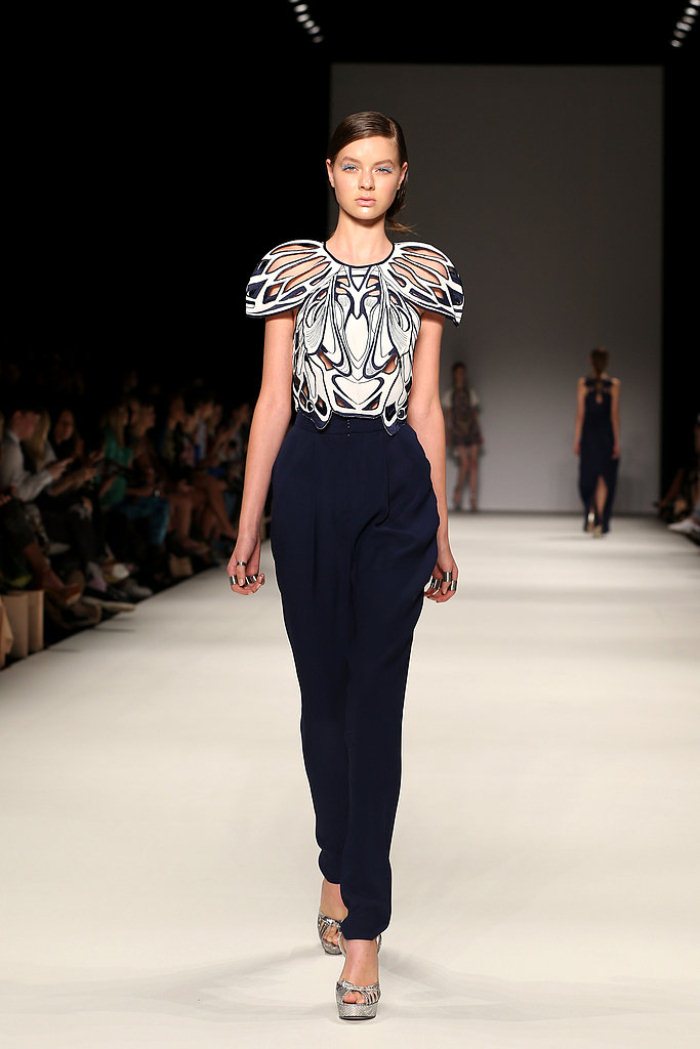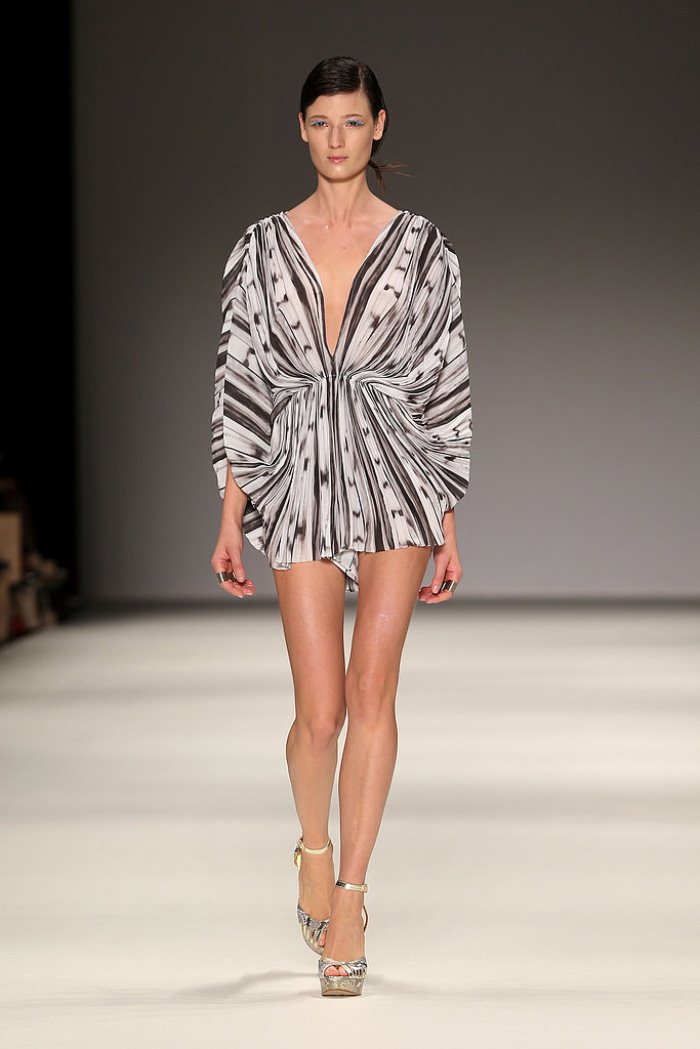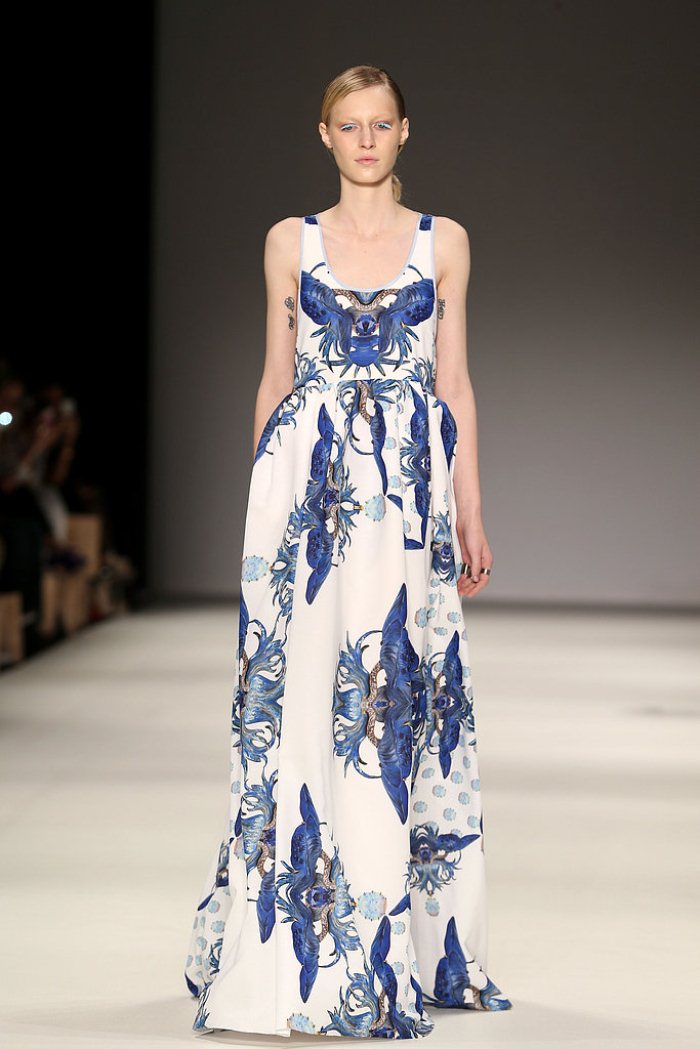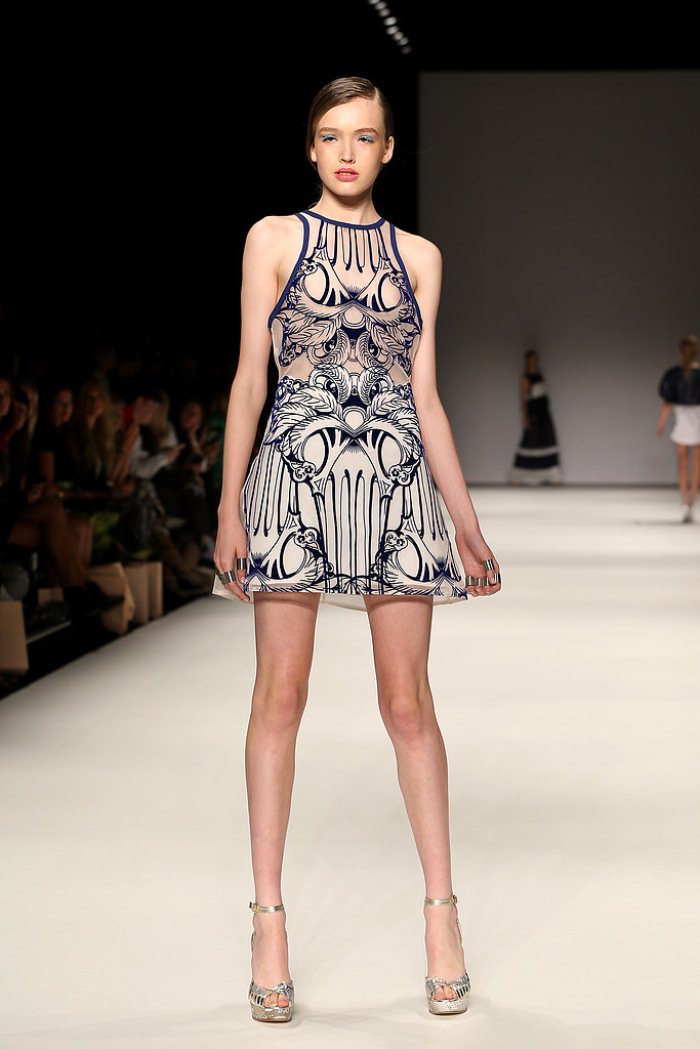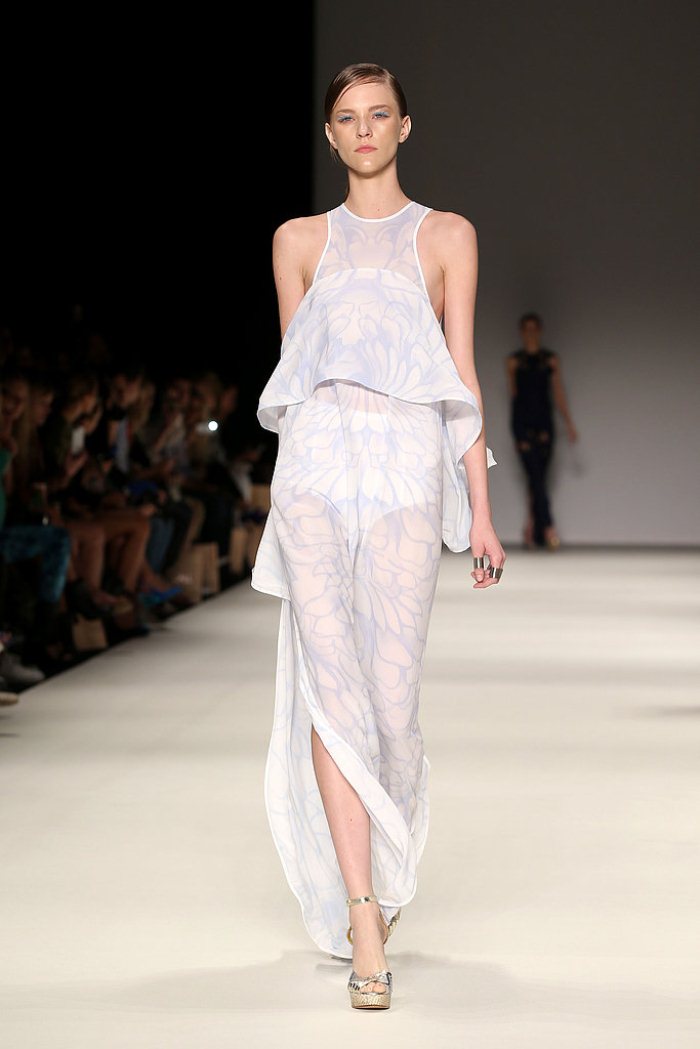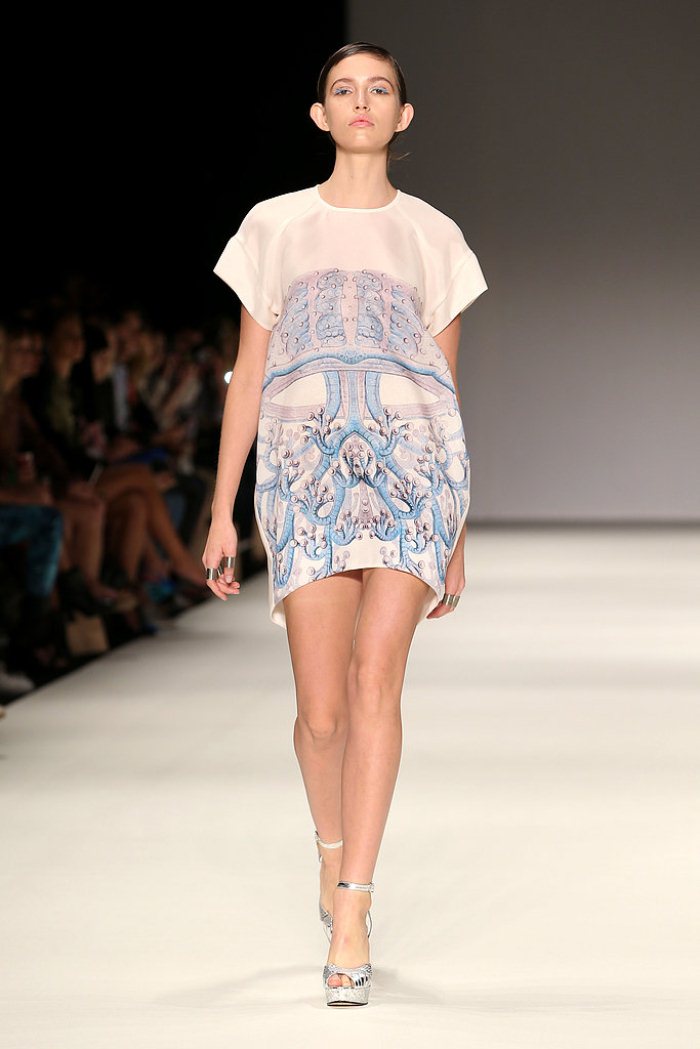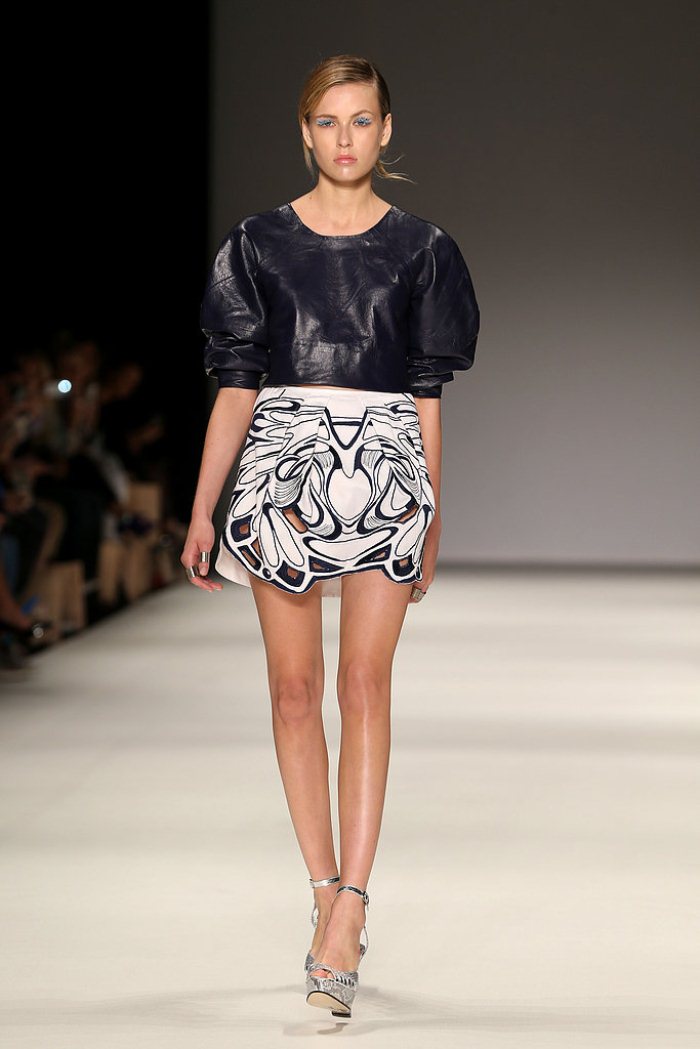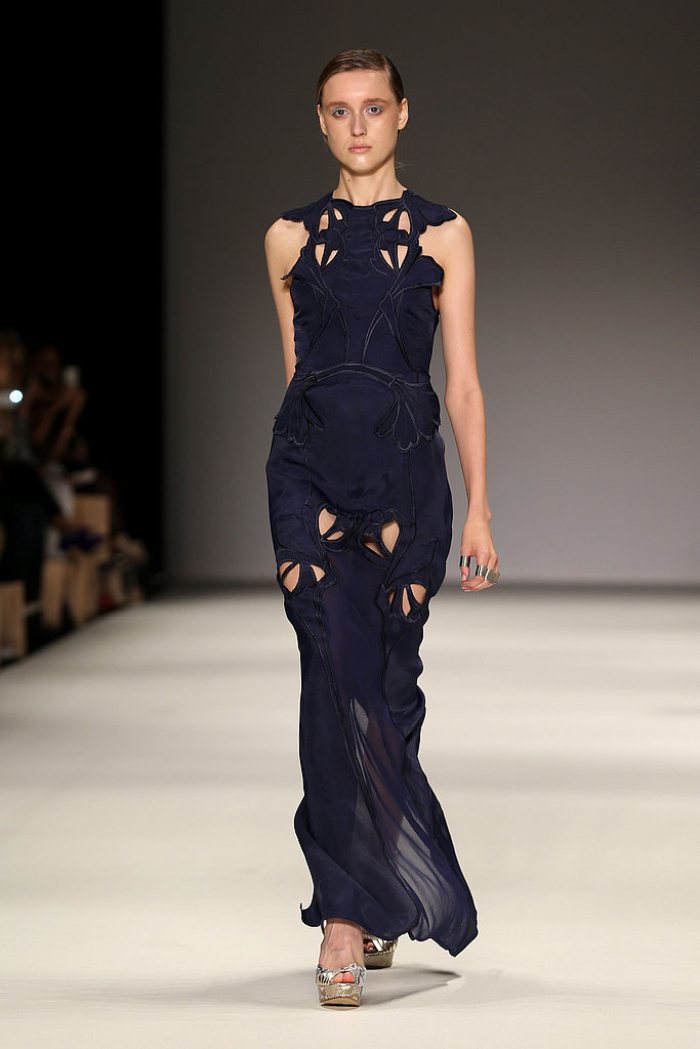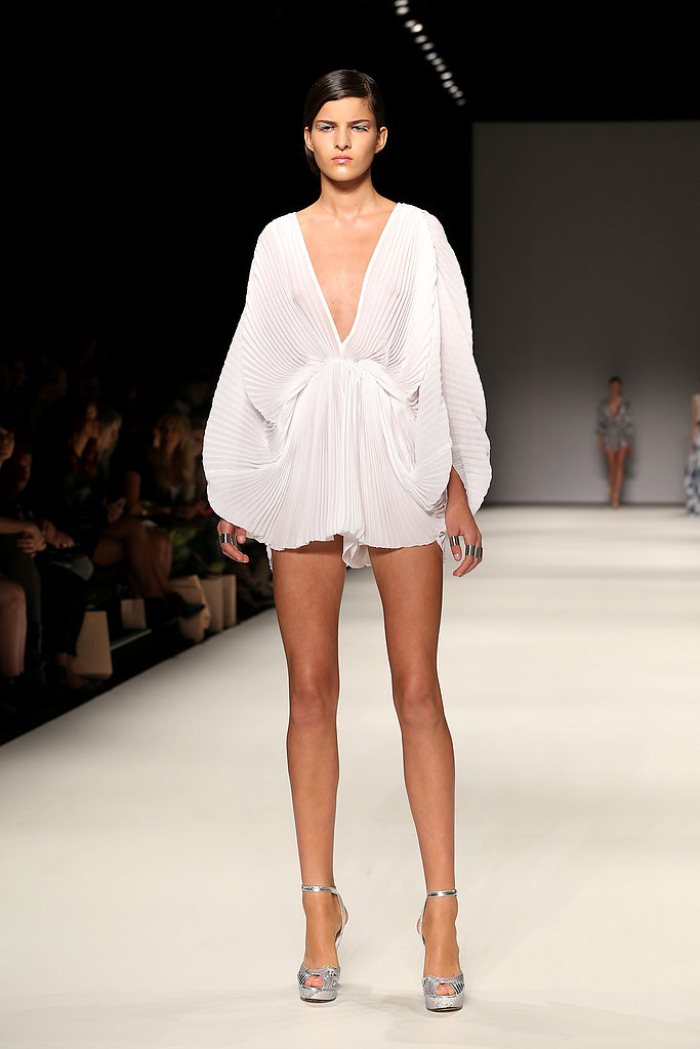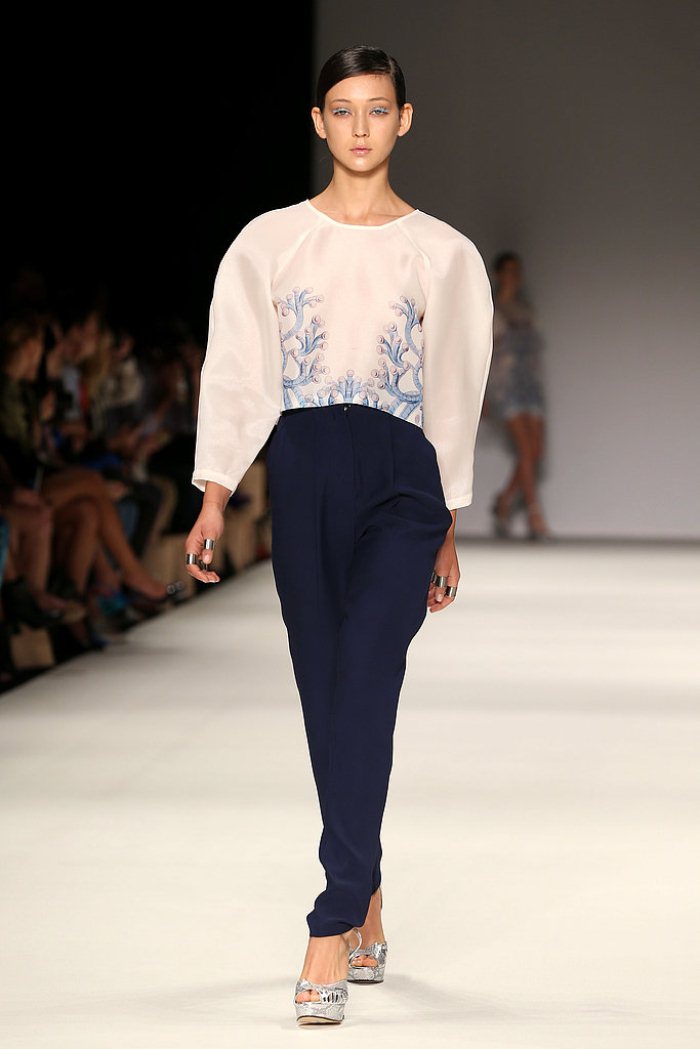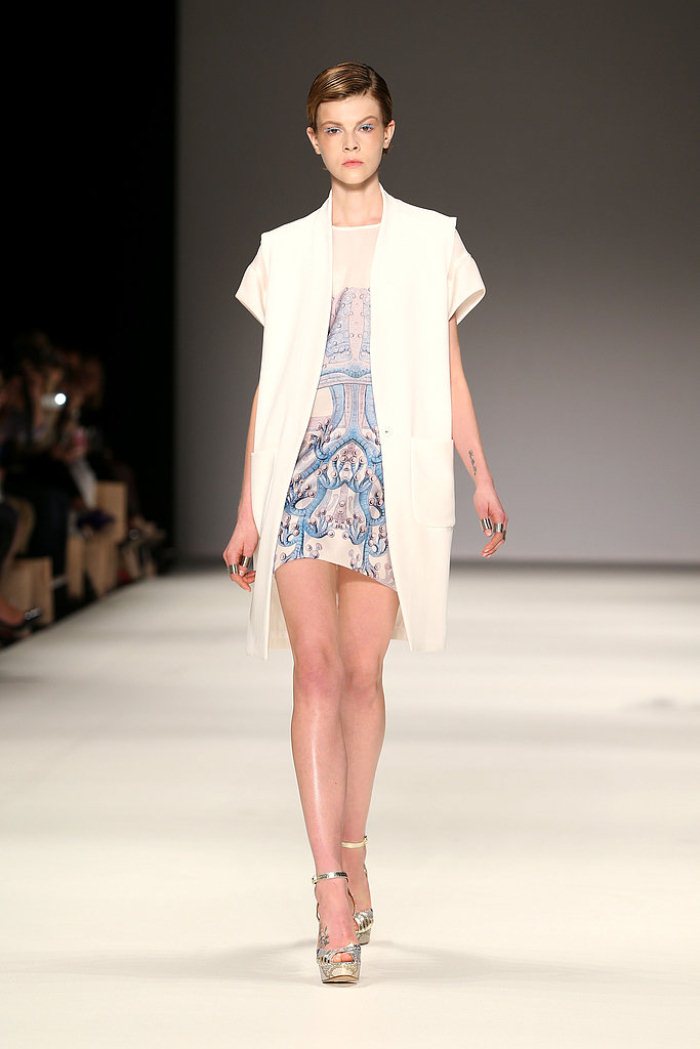 (Photos: Getty)